O terceiro anúncio do dia!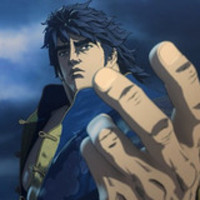 Achou que por hoje não teriamos mais novidades? Pois temos o orgulho de anunciar mais um título confirmado para transmissão simultânea nessa temporada de primavera 2018 aqui na Crunchyroll.pt!
Fist of the Blue Sky: REGENESIS terá seu primeiro episódio exibido hoje (02/04/18) às 14:30 (BRT) exclusivamente para assinantes premium do Brasil.
Sinopse da série:
Esta é a história de Kenshiro Kasumi, o 62º herdeiro do Punho Divino de Hokuto e tio do protagonista de Fist of the North Star.
Na Xangai de 193X, a guerra entre as tríades Qing Bang e Honghua Hui chega ao fim - mas a luta de Kenshiro Kasumi está longe de acabar.
Gostaram do novo título? Pois estamos apenas no começo nessa nova temporada que tem tudo para ser maravilhosa! Fique ligado aqui nas Notícias Crunchyroll.pt para ficar sempre por dentro das novidades do catálogo e também do mundo da cultura pop japonesa!
Confira abaixo os anúncios dos títulos que já foram confirmados para a temporada de primavera 2018: