Un dortoir très animé !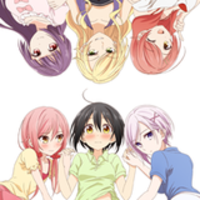 Crunchyroll annonce la diffusion en simulcast en VOSTFR de la comédie yuri Love To-LIE-Angle (Tachibanakan To Lie Angle). Elle débute aujourd'hui à 19 h pour les membres Premium, puis sera accessible gratuitement une semaine plus tard. Un nouvel épisode sera ajouté chaque mardi à partir de 19 h, à retrouver sur www.crunchyroll.com/love-to-lie-angle.
RÉSUMÉ
Natsuno Hanabi revient dans sa campagne natale pour la première fois depuis six ans pour entrer au lycée. De plus, elle se réjouit de loger dans un luxueux dortoir, la résidence Tachibana. Mais elle se retrouve finalement dans au « foyer » Tachibana, une maison délabrée et très animée ! Dès son arrivée, elle croise une mystérieuse fille à moitié nue, dérange une fille plus âgée dans un moment gênant et se sent mal à l'aise lorsqu'elle retrouve une amie d'enfance. Elle n'a décidément pas de chance ! Et pourtant...
À PROPOS DE LOVE TO-LIE-ANGLE
– L'histoire est adaptée d'un manga yuri publié au Japon depuis 2015 par Ichijinsha.
– La série est produite par le studio Creators in Pack (Netsuzô Trap -NTR-, Bloodivores).
– Il s'agit d'un format court.
FICHE TECHNIQUE
Titre original : Tachibanakan To Lie Angle (立花館To Lieあんぐる)
Année : 2018
Format : épisodes de 3 minutes 30
Auteur : merryhachi
Réalisateur : Hisayoshi Hirasawa
Studios de production : Creators in Pack, Studio Lings
TERRITOIRES
Love To-LIE-Angle sera disponible sur Crunchyroll dans le monde entier, excepté en Asie.
©merryhachi,Ichijinsha/Tachibanakan Committee