Des enquêtes sur le pouvoir des livres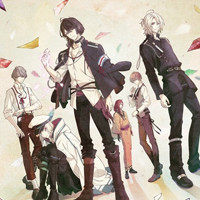 Crunchyroll annonce la diffusion en simulcast en VOSTFR de la série Libra of Nil Admirari (Nil Admirari no Tenbin). Elle débutera aujourd'hui pour les membres Premium, puis sera accessible gratuitement une semaine plus tard. Un nouvel épisode sera ajouté chaque dimanche à partir de 16 heures, à retrouver sur www.crunchyroll.com/libra-of-nil-admirari.
RÉSUMÉ
Dans un Japon alternatif du début du XXe siècle, Tsugumi Kuze, fille de l'aristocratie, accepte un mariage arrangé pour sauver sa famille du déclin. Mais avant qu'elle ne s'acquitte de ce devoir, un tragique événement touche son jeune frère. Elle met la main sur un mystérieux livre capable d'influencer celui qui le lit.
Tsugumi se trouve alors confrontée aux investigations d'un bureau impérial secret chargé de préserver ces ouvrages et leur pouvoir. Malgré sa méfiance, elle accepte de collaborer avec eux...
À PROPOS DE LIBRA OF NIL ADMIRARI
– L'histoire est adaptée d'un jeu vidéo mêlant romance et enquêtes développé en 2016 au Japon par Otomate et Idea Factory.
– La série est produite par le studio Zero-G (Tsugumomo, Piace – Watashi no Italian, Battery).
FICHE TECHNIQUE
Titre original : Nil Admirari no Tenbin (ニル・アドミラリの天秤)
Année : 2018
Format : 12 x 23 minutes
Auteurs : Otomate / Idea Factory
Réalisateur : Masahiro Takata
Studio de production : Zero-G
TERRITOIRES
Libra of Nil Admirari sera disponible sur Crunchyroll dans le monde entier, excepté en Asie.
©IF/Nil Admirari PROJECT