What's the most stylish look out of Chaldea this season?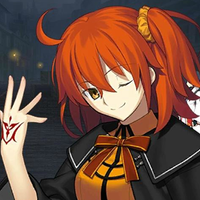 When it comes to choosing an outfit, Fate/Grand Order players know there's more to consider than just how it looks. Mystic Codes, the game's swappable coordinates for player characters, alter your powers in battle. The right combination of Mystic Code and servants can literally mark the difference between victory and defeat.
So which is best? When it comes to decking out their Gudaos and Gudakos, Japanese players know what they prefer. And as part of the release festivities for Cosmos in the Lostbelt, Aniplex released the results of their Mystic Code poll.
The top three:
Third Place: Brilliant Summer
Not yet available in the West (but coming soon), Brilliant Summer is a Mystic Code designed in Da Vinci's workshop that combines summer style with combat functionality... apparently. Wearing it grants you access to the active skills Rumble Party (increase your team's Quick performance for 1 turn), Sure-Kill Trident (grants Pierce Invincibility to one Servant for one turn), and Sea House Shower (recover HP for one servant and charge their NP gauge by 10%).
Second Place: Royal Brand
Just released on Western serverse for the Fate/Accel Zero Order pre-party, this Mystic Code is based on Artoria's formal wear from Fate/Zero. It grants Reaction Enhancement (improve one Servant's Quick performance for 1 turn), Iron Will (increase one Servant's Critical Star absorption for 1 turn), and Unavoidable Strike (grant one Servant Sure-Hit status for 1 turn). It also levels pretty quickly and looks super slick.
First Place: Anniversary Blonde
Well, was it going to be anything else? Modeled after Artoria's casual wear in Fate/stay night, this Mystic Code lacks healing, but is good for super-charging parties. It grants Mana Burst (increase one Servant's Buster performance for 1 turn), Conviction of Victory (gain Critical Stars), and Knight's Oath (grant Guts status to one Servant for 1 turn).
A new Mystic Code was also teased for the story's second part:
Sadly, Western audiences have a long way to go before they'll get to try these out. But players on Eastern servers can look forward to major changes rolling out soon.
>> Watch Fate/Grand Order -First Order- on Crunchyroll
Source: Anime! Anime!
-----
Kara Dennison is responsible for multiple webcomics, and is half the creative team behind the OEL light novel series Owl's Flower. She blogs at karadennison.com and tweets @RubyCosmos. Her work can currently be read in Stranger Tales of the City from Obverse Books.