The final sixth chapter will be streamed on Hulu from May 5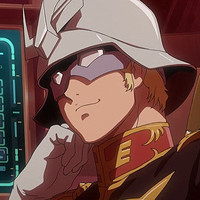 Prior to its launch on May 5, Gundam.info's official YouTube channel today starts streaming the first 15 minutes of the second episode "Rise of The Red Comet" of the Mobile Suit Gundam: The Origin anime series' two-part "Battle of Loum" arc in subtitles (EN.HK.TW.KR.FR) and also in English dub audio. As reported, the sixth chapter is confirmed to be the last episode of the Gundam: The Origin anime project based on Yoshikazu Yasuhiko's manga of the same name.
"Rise of The Red Comet" will get theatrical screenings in select 35 theaters across Japan from May 5, 2018, for a limited time of four weeks. And it will be also available on Hulu on the same day. Then its DVD/Blu-ray will be released in Japan on July 13.
Story:
On January 23, U.C. 0079, a decisive battle between Zeon and the Earth Federation begins at Side 5,
or Loum. Though the Zeon forces are overwhelmingly outnumbered, their secret plan suddenly turns
the tide of battle as they deploy a special assault regiment made up of humanoid mobile suit weapons
, winning them a huge victory. Char Aznable of the Zeon forces produces particularly impressive results
in his red mobile suit "Zaku II", earning a promotion to Lieutenant Commander and the nickname "Red
Comet."
After the Battle of Loum, the Earth Federation Forces initiate Operation V to fight back against Zeon.
Original Japanese audio with subtitles
English dub audio
Blu-ray jacket
DVD jacket
Source: Gundam.Info
© Sotsu/Sunrise