"I will do my best to realize my dream of becoming a voice actress that I had always dreamed of."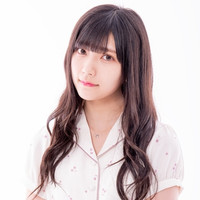 Tokyo-based voice actor management company Crocodile confirmed on Thursday that 23-year-old Marina Yamda has moved to the company to start her new activities as voice actress and artist. She performed as a member of Japanese girl idol group HKT48 for five years since 2012, and graduated from the group on April 19, 2018.
She is already confirmed to make her voice actress debut in the upcoming TV anime adaptation of Yukiwo's Jashin-chan Dropkick/Dropkick on My Devil! comedy manga to premiere this July, and plans to join various promotional events for it. Her character has not been announced yet.
She says, "I am Marina Yamada. I now belong to the voice actor agency Crocodile. I will do my best to realize my dream of becoming a 'voice actress' that I had always dreamed of long before I started performing as a member of HKT48, and to work across a wide range of activities. I also understand
that most people cannot accept a career change from an idol to a voice actress. But there are a lot
of things that I have learned from the activities as a member of HKT48 and I have overcome many
hurdles. So I think those experiences have only become my advantages. And most of all, I will devote
myself to smile with the people who have pushed my back. Thank you."
Marina Yamada
【大事なお知らせ】この度、声優事務所『クロコダイル』さんに所属させていただくことになりました。これから声優として活躍していく姿をたくさんお見せできるよう精進して行きますのでよろしくお願いします。https://t.co/GtdfeH0Z21山田麻莉奈-所属のお知らせ pic.twitter.com/AD0BGGECb1

— 山田麻莉奈 (@maririchan_324) 2018年4月26日
Source: Crocodile press release