La serie se estrenará en verano.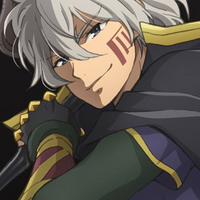 La web oficial de la adaptación televisiva animada de las novelas Isekai Maou to Shoukan Shoujo no Dorei Majutsu (How NOT to Summon a Demon Lord) de Yukiya Murasaki e ilustradas por Takahiro Tsurusaki, ha revelado que Yu Serizawa pondrá el ending a la serie. El single del tema se pondrá a la venta el 25 de julio y será el primero en solitario de Serizawa. La serie se estrenará en verano.
Las voces anunciadas son:
Azumi Waki como Rem Galleu
Yu Serizawa como Shera L. Greenwood
Masaaki Mizunaka como Diablo
La dirección de la serie correrá a cargo de Yuuta Murano, quien trabajará bajo el estudio Ajia-do Animation Works. Los guiones serán de Kazuyuki Fudeyasu, mientras que Shizue Kaneko pondrá los diseños de personajes.
En el MMORPG Cross Reverie, Takuma Sakamoto es tan poderoso que el resto de jugadores lo aclaman como el "Lord Demoníaco". Un día Takuma es invocado a otro mundo, ¡pero con el aspecto que tiene en el juego! Allí conocerá a dos chicas que dicen ser quienes lo han invocado y ejecutan un ritual para convertirlo en su esclavo. En ese momento se activa una habilidad pasiva de Takuma llamada "Intercambio" que hace que el hechizo se revierta y sean las dos chicas las que se conviertan en sus esclavas y no al revés. Vale que Takuma sea el hechicero más poderoso del juego y ahora de este mundo, pero algo en lo que no es muy hábil es el tratar con otras personas. ¿Su decisión para resolver la situación? ¡Comportarse como si fuera su personaje del MMORPG!
Esta es la historia de un poderoso Lord Demoníaco que intentará dominar otro mundo… o al menos, de alguien que finge serlo.
Kodansha publicó la primera novela de la serie en diciembre de 2014, mientras que su noveno volumen se lanzaba el pasado 30 de enero. Por el momento es más de un millón de copias el que acumula la obra.
Naoto Fukuda lanzaba una adaptación a manga en junio de 2015 en la sección Suiyobi no Sirius de Kodansha en Niconico.
Fuente: ANN