Take a look at how the manga's author took in their first international convention!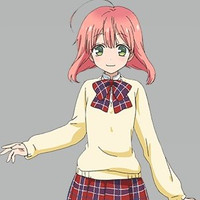 Translated from the original event report on the Magical Girl Ore official site
It all started with an email. The staff of Polymanga, a convention held in Montreux, Switzerland, sent an invitation to Magical Girl Ore. We immediately formed a Magical Girl Ore publicity team to meet our Magical Girl Ore fans, headed up by Mokon-sensei, and headed to Haneda Airport.
Full of anticipation for our first overseas event, the publicity team wrote our wishes on kifuda in the festival plaza, then boarded the plane, looking forward to meeting our foreign fans. Of course, going overseas is not a smooth experience. A twelve hour flight, a changeover in an unfamiliar country, the language barrier... many challenges awaited us. But we held tight to our love for the fans and pressed on. It was one full day after we left Japan that we finally arrived the venue in Montreux, Switzerland.
[Caption: The venue is around here. Right: 2M2C de Montreux expo center front side]
Polymanga's venue was 2M2C de Montreux, which also hosts the Montreux Jazz Festival. There were a lot of foreign Magical Girl Ore fans waiting for us there.
We then started our talk session with the event's mascot, Diana. Diana is an AI. The sessions played out over two days, and in addition to serious topics like manga production and the themes of the work, the sessions included some other psychological test-like fun, such as "If you were a fruit, what kind of fruit would you be?"
There was also a question-and-answer with the head editor of Akata, the publishing company that produces French language comics, and Mokon-sensei, teaching the fans the some things about localization that they generally don't get to hear about. Even though it was our first overseas event, we had 1,000 people on day one, and 1,700 people on day two, and we were just as excited as the audience to be there.
+We did some special image processing on Mokon-sensei.
[Captiom: Sensei]
In addition to the talk sessions, we also signed autographs. We personally met 150 fans over the course of two days. Some fans even did cosplay!
After these heart-warming interactions with Magical Girl Ore fans, we enjoyed the scenery of Lake Geneva as we traveled through Frankfurt and then back to Japan with a feeling of great satisfaction. Mokon-sensei, feeling purified by being surrounded by good scenery and good fans, said, "It was a good trip."
It would be nice to do more overseas events with "Magical Girl Ore"...