Anime stars voice audio tracks for citywide anime convention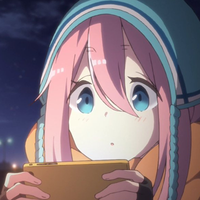 Part of citywide anime con Machi Asobi's layout is an outdoor theater atop Mt. Bizan. And while the view from the ropeway cars is lovely, it's always helpful to have a "tour guide" as you're looking out over the city. Fortunately, two anime favorites are on board to help!
This year, fans making their way to and from Mt. Bizan for events are accompanied by prerecorded sightseeing narration from recent anime favorites. On the way up, you'll hear from Fate/ Master Shirou Emiya (Noriaki Sugiyama), currently cooking up tasty dishes in Today's Menu for the Emiya Family:
And on the way down, you'll be accompanied by Nadeshiko Kagamihara (Yumiri Hanamori) of Laid-Back Camp:
The narrations are a regular treat included in the weekend, which brings creatives and fans together in venues all over Tokushima.
Machi Asobi Vol. 20 runs until this Sunday.
>> Watch Today's Menu for the Emiya Family on Crunchyroll
>> Watch Laid-Back Camp on Crunchyroll
Source: Otakomu.jp
-----