The original voice cast Yurika Endoh will end her professional activities due to her health issues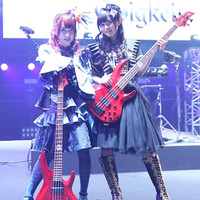 The official website for Bushiroad's BanG Dream! media mix franchise announced today on May 14 that 20-year-old Yuki Nakashima was newly cast as Lisa Imai, the bassist of one of its girls bands, Roselia. She is the replacement of Yurika Endoh, who has announced her retirement as of the end of this month. Endoh's agency Swallow confirmed her retirement due to health issues back in December 2017. She will end all of her professional activities as voice actress and artist.
Yuki Nakashima was an ex-member of voice actress idol unit Earth Star Dream and voiced Asuka Mori in Ooya-san wa Shishunki! (2016), Veronica Vasilyevna Vonitsky in Onigiri (2016), and is currently playing Aoi Zaizen/Blue Angel in Yu-Gi-Oh! VRAINS (2017-). She appeared as a member of Roselia for the first time at the second day concert of "BanG Dream! 5th☆LIVE" at Makuhari Messe on Sunday, and performed the band's 1st single song "BLACK SHOUT" together with the original bassist Endoh.
Yuki Nakashima on the stage of "BanG Dream! 5th☆LIVE"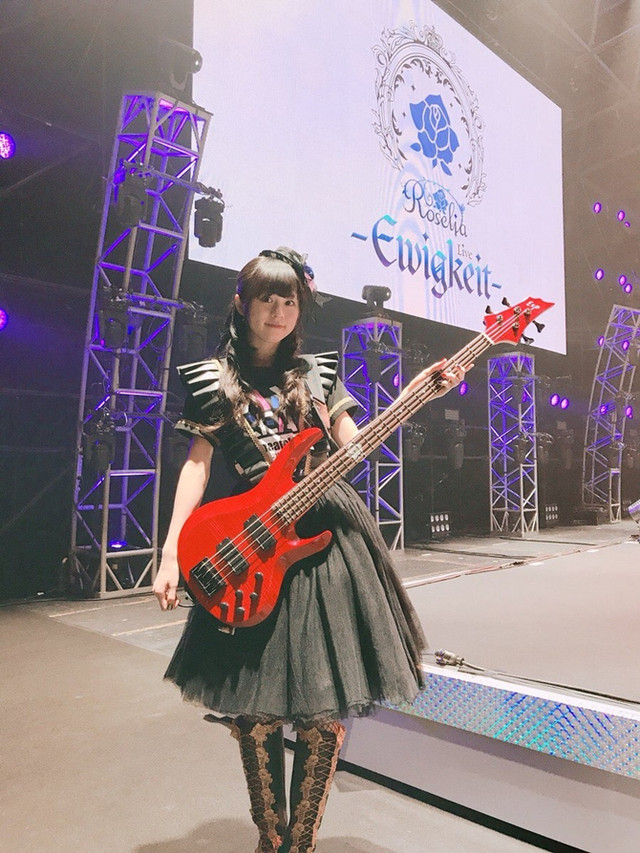 Yurika Endoh and Yuki Nakashima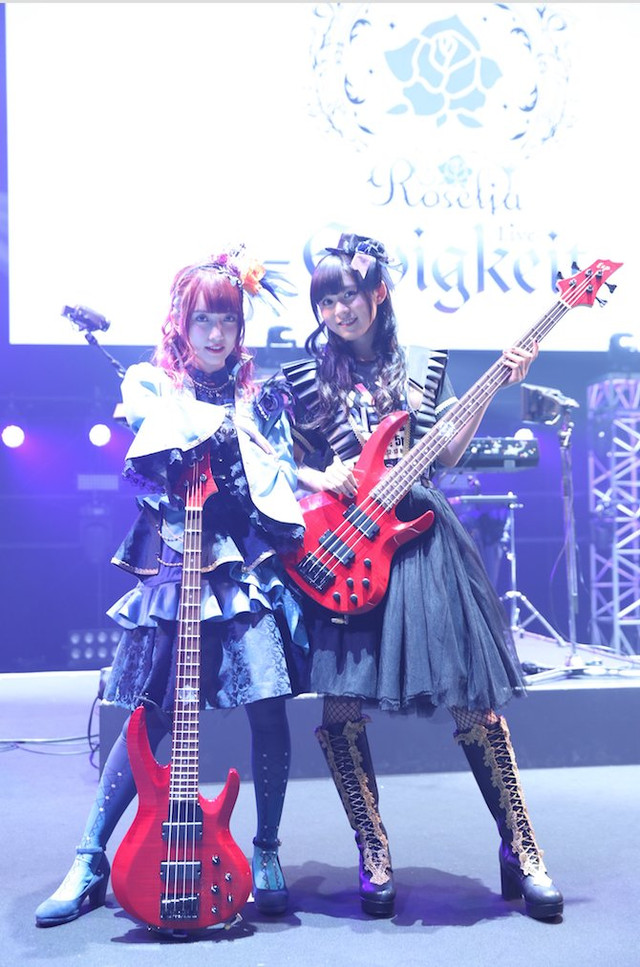 Roselia members
"As announced at 'BanG Dream! 5th☆Live' today, I am Yuki Nakashima, who newly join as a member of
Roselia! Keeping the value of its history, as Lisa Imai, I'll do my best to meet the expectations of everuone
who has supported Roselia! So please treat me well!"
本日BanG Dream! 5th☆LIVEにて発表となりましたが、新しくRoseliaの仲間にいれて頂くことになりました中島由貴です!
これまでの軌跡を大切にし今井リサとしてRoseliaを応援している皆さんの期待に応えられるように頑張りたいと思います!
皆さんよろしくお願いします!#バンドリ #ガルパ #Roselia pic.twitter.com/MorU2paCXf

— 中島由貴(なかしま ゆき)❄ (@Yuki_Nakashim) 2018年5月13日
Source: "BanG Dream!" official website, Yuki Nakashima Twitter
©BanG Dream! Project