Five-member unit's first live event is set to be held in Tokyo on June 9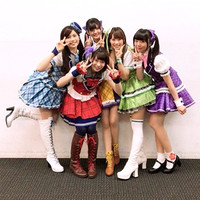 The five members of brand new voice actress idol unit SPR5 (Supreme Five) were finally introduced in the live-streaming program on Nico Nico Live and YouTube Live last night. During the program, a four-minute full music video for their debut song "Incomplete Notes" was also revealed to the world for the first time. The song was written/composed by Shunryu (Sizuk Entertainment), known for his works for popular Japanese idol groups, such as AKB48 and SKE48.
SPR5 is inspired by the idol unit of the same name that appears in Wright Flyer Studios' popular smartphone game Shoumetsu Toshi 2, and consists of the five voice actresses who voice the idol characters. Their first live event is set to be held in in Tokyo (the venue is TBA) on June 9.
SPR5 members:
"Incomplete Notes" full MV
Game character visuals
SPR5のメンバーはホムラ(CV:社本悠)・ナミ(CV:岩井映美里)・ハルカ(CV:直田姫奈)・レナ(CV:大西亜玖璃)・ユア(CV:園山ひかり)の5人になっています。これからいろいろな活動をしていきますので、応援よろしくお願いいたします! #消滅都市2 #PROJECT消滅都市 #spr5 pic.twitter.com/IMzGEW52sp

— SPR5 (@supreme_five) 2018年5月3日
SPR5のデビュー曲「インコンプリートノーツ」の作詞・作曲は俊龍さんです!彼女たちのデビューにふさわしい楽曲、歌詞になっておりますので是非応援の程よろしくお願い致します♪ #消滅都市2 #PROJECT消滅都市 #spr5 pic.twitter.com/wQjTcAQ81v

— SPR5 (@supreme_five) 2018年5月3日
Photos from the live-streaming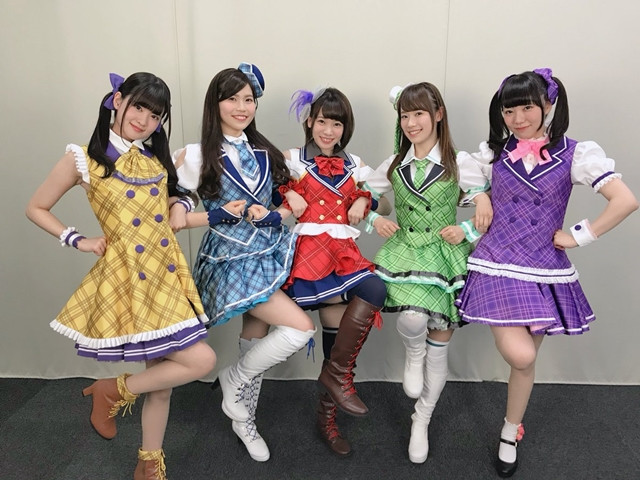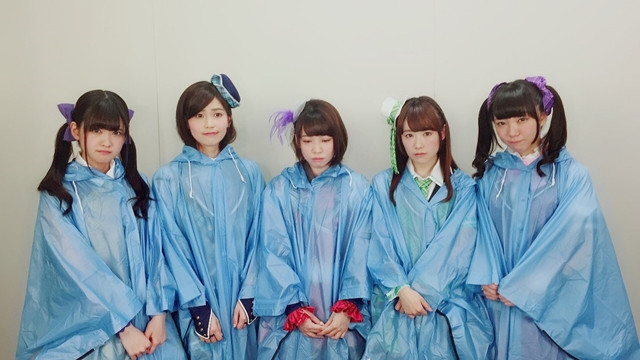 改めましてSPR5お披露目生放送ご覧いただきまして、ありがとうございました!これからもっともっといろんなこと挑戦していきますので、みなさん応援よろしくお願いします! #spr5 #消滅都市2 pic.twitter.com/hWLwVdVr5M

— SPR5 (@supreme_five) 2018年5月14日
SPR5お披露目生放送、ご視聴ありがとうございました(*´-`)♪

ポンチョ…………切ない。

6月9日には初のイベント!
フリー参加なのでぜひぜひ
生放送も次回は6月!またお会いしましょう〜!#spr5 pic.twitter.com/AkeDPVDj3y

— 社本 悠 (@ShamotoHaruka) 2018年5月14日
SPR5お披露目生放送、ご視聴ありがとうございました!
皆さんのコメント、とても嬉しかったです
楽しい時間はあっとゆーま…

次は6月9日♪皆さんにお会いできるのが本当に楽しみです!

これからも消滅都市2、SPR5のことをよろしくお願いします#消滅都市2 #spr5 pic.twitter.com/JQZEeQIJWR

— 直田姫奈*すぐたひな (@hina_suguta) 2018年5月14日
SPR5お披露目生放送ありがとうございましたヽ(*^ω^*)ノMV公開にイベント情報など盛りだくさんでしたね〜〜!これからもどーぞお見逃しなくです #SPR5 #消滅都市2 pic.twitter.com/cmKGElPr1v

— 岩井映美里 (@iwaiemiri) 2018年5月14日
SPR5お披露目生放送をご覧頂きありがとうございました
私たちはあんな感じで和やか雰囲気です笑
MVも解禁されたり、初イベント情報があったり...!
盛りだくさんでした
応援のコメントをたくさん送って下さってありがとうございました!ちゃんと読んでましたよ
SPR5よろしくお願いします pic.twitter.com/oorFMqV5Xr

— 大西亜玖璃 (@aguri_onishi) 2018年5月14日
「SPR5お披露目生放送」ありがとうございました
お知らせたくさん!イベントもお待ちしてますね

※これは牛です。誰がなんといっても、牛です#消滅都市2 #spr5 pic.twitter.com/O4PFQbgDvS

— 園山ひかり Official (@hikari_sonoyama) 2018年5月14日
Source: SPR5 official website, Twitter, Member Twitter
© Wright Flyer Studios