Popular voice actor reveals the challenging experience he went through during his training period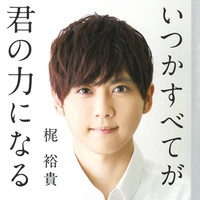 As reported, 32-year-old popular anime voice actor Yuki Kaji, best known as Eren Yeager in Attack on Titan and Meliodas in The Seven Deadly Sins, released his first book "Itsuka Subete ga Kimi no Chikara ni Naru" (Everything Becomes Your Power Someday) from Kawade Shobo Shinsha in Japan on May 10.
The publisher announced today that the 188-page book was immediately sold out at over 300 bookstores across Japan, and decided to reprint it just one day after the release. Furthermore, they ordered to print more copies on the following Tuesday, May 15. With those additional printings, the book will have 30,000 copies in total.
Kaji thanks the readers on Twitter: "Thanks for your support, additional printings are decided! Juhan Shuttai! (Second Print Run Confirmed!). I am a lucky person. Thank you, everyone! I hope the book
will be read by more and more people..."
【梶】「いつかすべてが君の力になる」

おかげさまで、増刷決定いたしました!
重版出来!!

僕は幸せ者です。
皆様、ありがとうございます!

もっともっと、多くの皆さんに読んでいただけますように。。 pic.twitter.com/SLY55NQimu

— 梶裕貴@staff (@KAJI_staff) 2018年5月14日
---
In the all-newly-written book, Kaji reveals the challenging experience he went through during his
training period and his passion for his job as a voice actor. The book also includes photos from his
voice recording sessions at a studio and a special interview with his mentor Masafumi Mima, who
has worked as sound director in the anime industry since the mid-1980s.
Index:
Chapter 1: "When I was 14 years old"
Chapter 2: "About pursuing your dream"
Chapter 3: "What actors do in their job?"
Chapter 4: "The meaning of Professional"
Chapter 5: "In order to continue to be chosen"
Cover
Source: Kawade Shobo Shinsha press release