Tokuma Shoten's Comic Ryu monthly magazine will move to online from July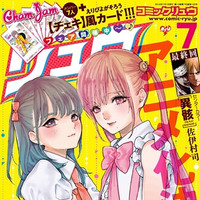 Auri Hirao's underground idol-themed comedy manga Oshi ga Budokan Ittekuretara Shinu (If my favorite idol goes to Budokan, I will die) gets an anime adaptation. The news is revealed in the latest July 2018 issue of Tokuma Shoten's Comic Ryu monthly magazine released today in Japan, in which the manga has been serialized since its August 2015 issue. How and when it is distributed will be announced at a later date.
The manga's latest fourth volume was released last Friday, May 11. The story centers on seven-member chika-idol (underground idols, who don't have a contract with major record companies or promoters) group named "ChamJam" in Okayama Prefecture, and Eri/Eripiyo, a 20-year-old female fan of the group. Eri fall in love with the group's 17-year-old member Maina Ichii when she saw their street live for the first time two years ago. Since then, Eri has dedicated everything she can earn for Maina to support her idol activities. Meanwhile, Maina gradually realizes Rie's sincere love for her
and starts wishing to lessen the distance between the two. However, the barrier between an idol and
her fan is so high...
The manga author also announced the news on Twitter: "The reason why I talked about only Nan in the
index page was I was not sure if there would be an announcement for the anime at the time. I am so happy.
Thank you very much."
5/19発売
徳間書店様/COMICリュウ7月号
「推しが武道館いってくれたら死ぬ」25話
表紙と巻頭カラーもさせて頂きました。よろしくお願いいたします
目次でナンの話しかしていないのはアニメ化の発表があるかわからない時だったからです…とてもうれしいです、ありがとうございます。 pic.twitter.com/GQZWzO1yWa

— 平尾アウリ (@h_auri) 2018年5月18日
Manga Tankobon 1st and 2nd volume covers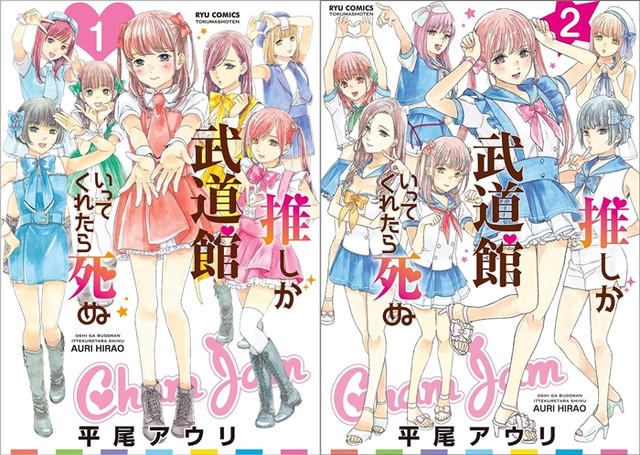 3rd and 4th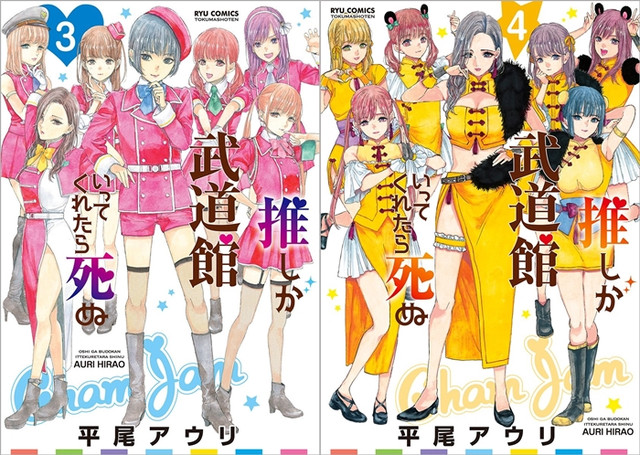 1st web CM for the manga (February 2016)
2nd web CM (April 2017)
---
Meanwhile, Comic Ryu confirmed today that it will end its print publication as of its next August 2018
issue to be released on June 19. Its current serialization works, including Oshi ga Budokan Ittekuretara
Shinu, will move to a new site Comic Ryu Web (tentative name) from July. All of their latest chapters
will be avaialbe for free.
Comic Ryu July 2018 issue cover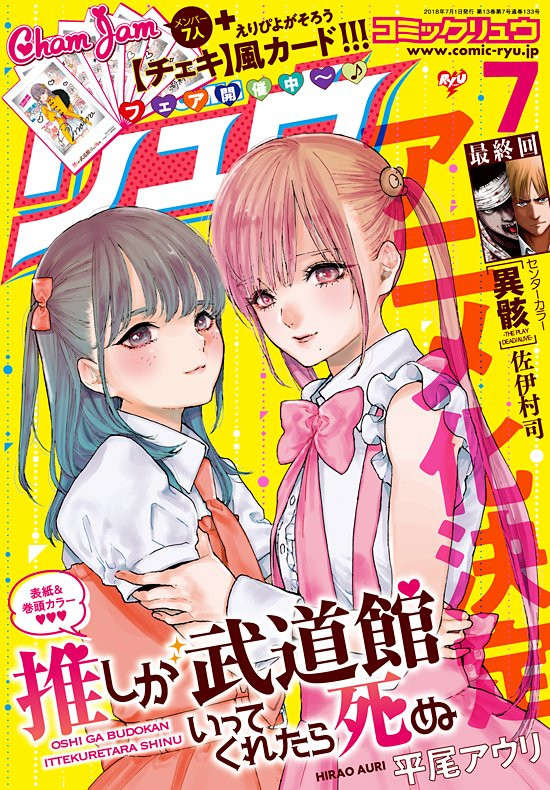 Source: Comic Ryu official website, Auri Hirao Twitter