Aniplex USA uploads updated relationship chart for 18th episode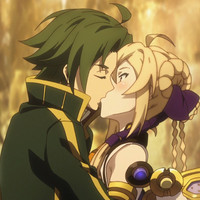 With the 19th episode of Record of Grancrest War premiering last Saturday, an update to the sprawling web of alliances and relationships that comprise the anime adaptation was in order.
Luckily, Aniplex USA has seen fit to provide a handy chart both online and in PDF form breaking down the current state of the alliances and relationships found in the anime. Note that the chart draws direct and indirect connections between the Factory Alliance, the Altrik Pact, and various subordinate/loyalist connections found within those factions in order to make it easier to follow the series.
At a glance! Record of Grancrest War Comprehensive Character Relationship Chart for episode 18! https://t.co/oFYuPypTVe pic.twitter.com/cMmsMYDZWU

— Aniplex USA (@aniplexUSA) May 18, 2018
This chart is current as of Episode 18 and future events in subsequent episodes may mean further changes to the chart, but the chart is useful to keep the characters and their relationships in order if you haven't kept current on the anime lately. And people think Game of Thrones is hard to keep track of..