Its six volume tankobon has printed over 350,000 copies in Japan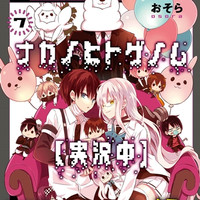 Kadokawa announced today on May 24 that an anime project based on Osora's web manga Naka no Hito Genome [Jikkyochu] is now in the works. How and when it is distributed will be announced at a later date.
The manga has been serialized in the free web manga magazine Gene pixiv since October 2014. Kadokawa has published its printed tankobon editions for six volumes so far, and a total of 350,000 copies have been printed in Japan. The announcement for the anime project will be also revealed on the wraparound jacket band on the manga's next seventh volume to be released this Saturday.
The protagonist of the manga is Akatsuki Iride, who has been famous as a popular game streamer with his natural comments. One day, he wakes up in the world of a mysterious free-to-play game called "Naka no Hito Genome." The given tasks are to play various real games to complete levels
and to attract 100 million views. Along with other seven game streamers, he challenges the real
game streaming putting his life on the line.
The manga author Osora says, "This anime project is realized thanks to many people's support and
cooperation. Honestly I have not yet had a real feeling, I have just felt exhilarated. But as the mother
of the manga, I am looking forward to seeing how Akatsuki and other characters will live in the anime.
To make it as an enjoyable work, I will be happy if you can support the anime as well as the original
manga. Thank you...!"
The manga author Osora received the news.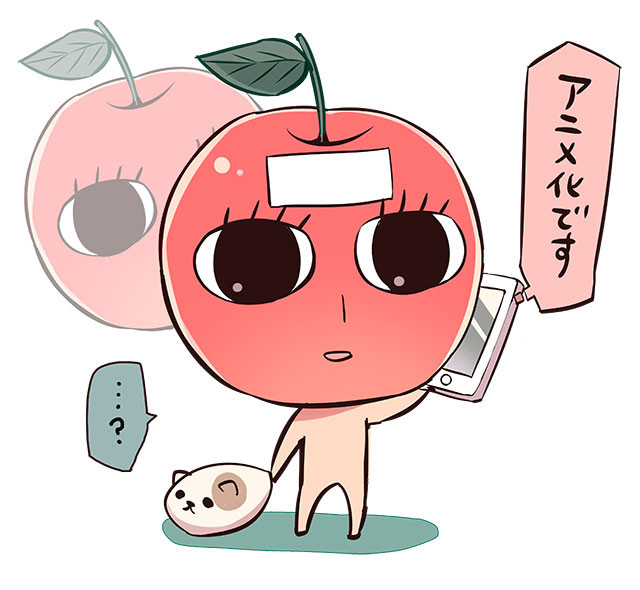 Tankobon 1st and 7th volume covers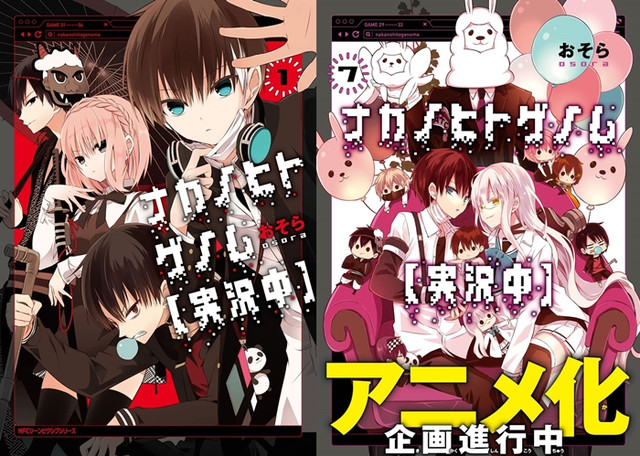 Characters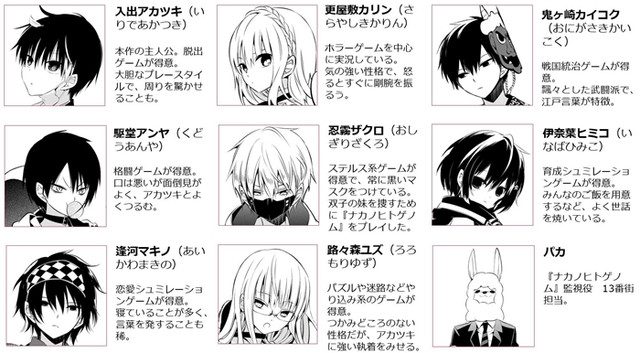 Source: Kadokawa press release