Three-episode anthology film will open in Japan on August 4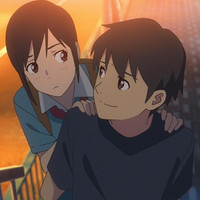 The official website for Tokyo-based anime production studio CoMix Wave Films (Your Name.)'s new anthology anime film Shikioriori released a 90-second full trailer introducing its theme song "WALK" by Japanese singer-songwriter Vickeblanka. The film is also confirmed to be screened at select 22 theaters in Japan for a limited time of three weeks from August 4.
Shikioriori is a collaboration project with Chinese animation company Haoliners (To Be Hero, The Silver Guardian), and consists of three stories that are all set in Chinese cities:
"Hidamari no Chousyoku" (The Breakfast in Sunny Spot)
by Chinese live-action film director Yi Zhenxing
"Chiisana Fashion Show" (A Small Fashion Show)
by Yoshitaka Takeuchi (The Garden of Words, Your Name. 3DCG chief)
"Shanghai Love"
by Haoliners representative Li Haoling
Trailer
Poster visual
/
描き下ろしの本ポスターの
ビジュアルも到着
\

そして、公開日が<8月4日(土)>に決定しました!
『#詩季織々』公開まで引き続きご注目ください!https://t.co/XH7z9ehl0g#しきおり pic.twitter.com/CX64xL61zW

— 『詩季織々』公式 (@shikioriori2018) 2018年5月25日
Vickeblanka
\主題歌発表!/
今注目のアーティスト #ビッケブランカ さんが書き下ろした新曲「WALK」に決定作品の世界観にマッチした主題歌の歌詞と心地よいリズム、ビッケブランカさんの伸びやかな歌声が相まって『#詩季織々』をより一層魅力的に彩ります!

コメント到着⇒https://t.co/svFypKCKr8#しきおり pic.twitter.com/P9nhv6kBUq

— 『詩季織々』公式 (@shikioriori2018) 2018年5月25日
Source: "Shikioriori" official website, Twitter
© "Shikioriori" Film Partners