The voice of Ika Musume (Squid Girl), Yayoi Kise/Cure Peace (Smile PreCure!)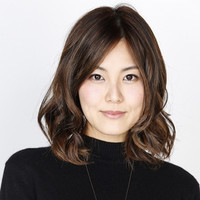 30-year-old popular anime voice actress Hisako Kanemoto announced on her official blog today on May 26 that she will take hiatus from professional activities for studying abroad. Her agency Production BAOBAB also confirmed that she will leave Japan this summer and plans to return to work in March 2019. No details about where she will go and what she will learn are revealed.
After graduated from Art College Kobe's voice actor course in 2008, she made her professional debut in the following year. Her first leading character role was Kanata Sorami in So Ra No Wo To/Sound of the Sky (2010). She has known for her portrays as Ika Musume in Squid Girl (2010-2011), Yayoi Kise/Cure Peace in Smile PreCure! (2012-2013), Ami Mizuno/Sailor Mercury in Pretty Guardian Sailor Moon Crystal (2014-2016), and Erina Nakiri in Food Wars!: Shokugeki no Soma (2017-).
Hisako Kanemoto
Source: Hisako Kanemoto official blog, Production BAOBAB official website