"One Piece" keeps its top-selling position, "Attack on Titan" closely follows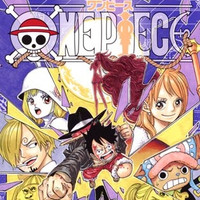 Oricon, a data compiling company specializing in providing data for the Japanese music/book industry, today announced the best-selling book rankings for the first half of 2018, which were compiled between November 20, 2017 and May 20, 2018.
Eiichiro Oda's internationally popular series One Piece has taken the first place in the manga sales ranking for 10 consecutive years since 2009 by selling a massive 3,110,149 copies. As with last year, it was closely followed by Hajime Isayama's Attack on Titan with 2,997,049 copies. Meanwhile, Kugane Maruyama's Overlord took the top-selling crown from Reki Kawahara's Sword Art Online in the light novel ranking, probably due to its well-received TV anime adaptation.
---
Manga Sales Ranking Top 10 (by series)
(last year's ranking)
1 (1). "One Piece" (Eiichiro Oda) - 3,110,049
2 (2). "Attack on Titan" (Hajime Isayama) - 2,997,049
3 (8). "The Seven Deadly Sins" (Nakaba Suzuki) - 2,769,915
4 (4). "Haikyu!!" (Haruichi Furudate) - 2,523,071
5 (6). "My Hero Academia" (Kohei Horikoshi) - 2,516,768
6 (3). "Kingdom" (Yasuhisa Hara) - 2,516,063
7 (28). "Black Clover" (Yuuki Tabata) - 2,033,277
8 (-). "The Promised Neverland" (Kaiu Shirai/Posuka Demizu) - 1,970,504
9 (5). "Tokyo Ghoul:re" (Sui Ishida) - 1,962,722
10 (7). "One-Punch Man" (One/Yuusuke Murata) - 1,658,054
---
Manga Sales Ranking Top 25 (by volume)
1. "One Piece" 88 - 2,283,589
2. "Attack on Titan" 24 - 1,376,248
3. "Attack on Titan" 25 - 1,111,591
4. "Hunter x Hunter" 35 - 981,833
5. "Kingdom" 49 - 806,986
6. "Kingdom" 50 - 742,295
7. "Haikyu!!" 29 - 730,459
8. "Tokyo Ghoul:re" 14 - 714,734
9. "One-Punch Man" 15 - 704,860
10. "Haikyu!!" 30 - 694,489
11. "Tokyo Goul:re" 15 - 636,291
12. "Haikyu!!" 31 - 633,804
13. "My Hero Academia" 17 - 626,986
14. "Detective Conan" 94 - 593,957
15. "One-Punch Man" 16 - 582,772
16. "Yotsuba&!" 14 - 579,586
17. "My Hero Academia" 18 - 576,058
18. "Black Butler" 26 - 568,313
19. "The Seven Deadly Sins" 29 - 563,595
20. "Wotaku ni Koi wa Muzukashii" 5 - 556,994
21. "The Seven Deadly Sins" 30 - 509,843
22. "Delicious in Dungeon" 6 - 448,830
23. "The Promised Neverland" 7 - 442,549
24. "The Seven Deadly Sins" 31 - 438,155
25. "Blue Exorcist" 21 - 408,714
---
Light Novel Sales Ranking Top 10 (by series)
(last year's ranking)
1 (9). "Overlord" (Kugane Maruyama) - 526,840
2 (3). "Re:Zero − Starting Life in Another World" (Tappei Nagatsuki) - 400,272
3 (-). "The Ryuo's Work is Never Done!" (Shirow Shiratori) - 390,643
4 (4). "The Irregular at Magic High School" (Tsutomu Sato) - 352,843
5 (-). "Sword Art Online: Progressive" (Reki Kawahara) - 336,568
6 (2). "Konosuba - God's Blessing on This Wonderful World!" (Natsume Akatsuki) - 312,899
7 (-). "No Game No Life" (Yu Kamiya) - 271,881
8 (-). "That Time I Got Reincarnated as a Slime" (Fuse) - 238,797
9 (1). "Sword Art Online" (Reki Kawahara) - 212,594
10 (-). "Death March to the Parallel World Rhapsody" (Hiro Ainana) - 211,393
---
Source: Oricon
"One Piece" image (C) Eiichiro Oda/Shueisha