Actress absent from weekly livestream, will attend home video release event as scheduled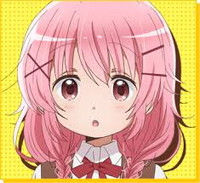 Some sad news about Comic Girls lead voice actress Hikaru Akao, as her talent agency has confirmed that she has suffered a broken right arm after a fall and as a result missed the weekly Comic Girls Nico livestream for this week. She is expected to attend the home video release event for the first volume of Comic Girls on Blu-Ray being held this weekend for those that pre-ordered the volume earlier this year in Japan, although the agency reports that some adjustments will be made to accomodate her injury.
Let's all send our best to Hikaru-chan for a speedy recovery!