Souma Saito, Nozomi Yamamoto, and Tomomi Mineuchi voice the main characters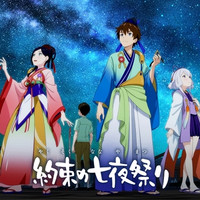 XFLAG Studio (Monster Strike, MSonic!) announced yesterday that its 60-minute new original anime Yakusoku no Nanaya Matsuri (The Promised Seven-Night Festival) will be streamed on its official anime YouTube channel for free at 19:00 on July 7 (JST).
The fantasy anime that also includes elements of youth love story and battles is directed by Kazuya Murata, known for his directorial works for Fullmetal Alchemist: The Sacred Star of Milos (2011), Gargantia on the Verdurous Planet (2013), and Kado: The Right Answer (2017).
Main visual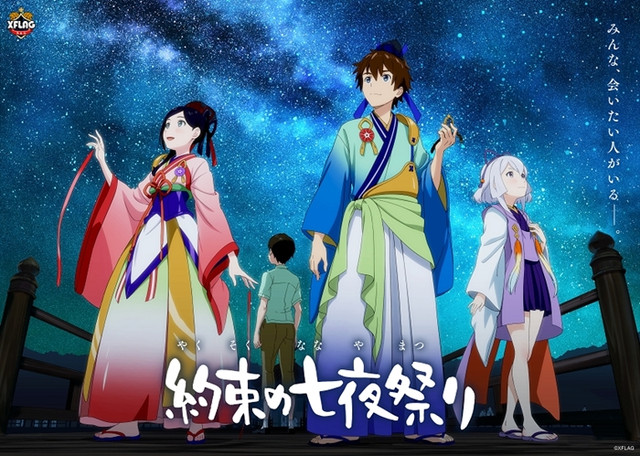 PV
Synopsis:
First-year high school student Shoma Mihara receives a message from his best friend Atsushi Fujii.
They have been out of touch for three and half years. Atsushi says, "There will be a unique festival,
would you like to come? I want to meet and talk with you after a long time." Being in agony, Shoma
goes to the festival called "Tanabata Nanaya Matsuri" to be held at a deserted village in the middle
of a mountain. However, he cannot find Atsushi. Instead, he encounters a girl named Shiori Senozawa,
who is also looking for someone whom she wants to meet. The festival's facilitator Kanna says, "I think
you will be able to meet Atsushi-sama by the end of the festival." Along with Shiori, Shoma starts
preparations for the festival, but is also involved in mysterious incidents occurred in the village. Will
Shoma meet his best friend again?
Character visuals
Shoma Mihara: Souma Saito (Haruta Kamijo in HaruChika)
Shirori Senozawa: Nozomi Yamamoto (Rika Jyougasaki in The [email protected] Cinderella Girls)
Kanna: Tomomi Mineuchi (Eiko Tokura in Slow Start)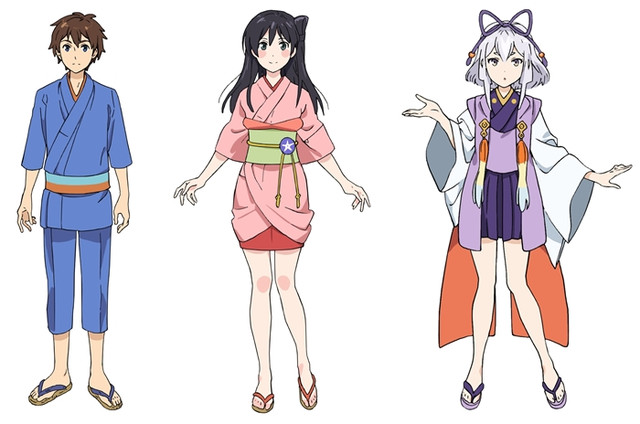 Source: mixi press release
©XFLAG