Venez la découvrir !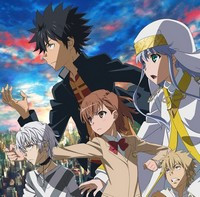 Le site officiel a publié une illustration pour la troisième saison de A Certain Magical Index (To Aru Majutsu no Index en version originale). Vous pourrez la découvrir ci-dessous ! Qu'en pensez-vous ?
Hiroshi Nishikiori réalisera cette troisième saison au sein du studio d'animation J.C. Staff. Le script sera supervisé par Hiroyuki Yoshino (A Certain Magical Index: The Miracle of Endymion). Yuichi Tanaka s'occupera de nouveau d'adapter les personnages pour l'animation. Cette saison sortira en octobre 2018.

Les doubleurs Atsushi Abe, Yuka Iguchi, Rina Satô, Nobuhiko Okamoto et Satoshi Hino prêteront respectivement une nouvelle fois leurs voix à Toma Kamijo, Index, Mikoto Misaka, Accelerator et Shiage Hamazura.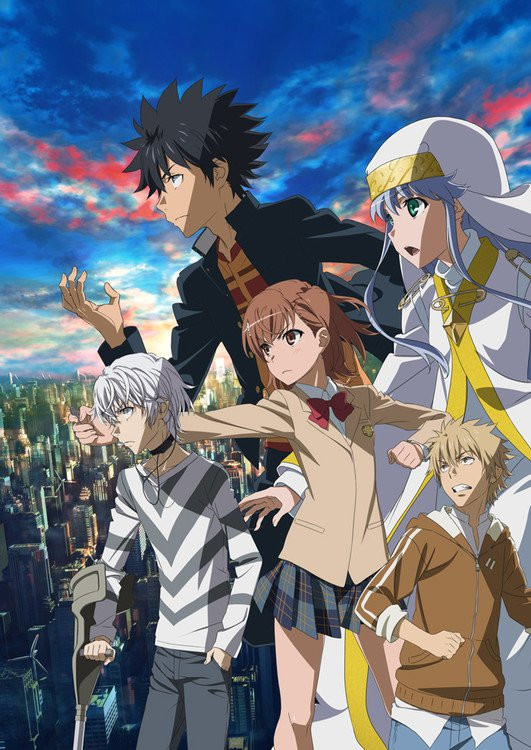 Il s'agit d'une adaptation du light novel du même nom de Kazuma Kamachi. En France, le manga est disponible chez Ki-oon, qui sortira le volume 19 le 21 juin prochain.
Synopsis (éditeur) : Tôma est victime d'une mauvaise blague jouée par le destin : il dispose d'un don extraordinaire, celui d'annuler tout pouvoir surnaturel. Mais dans la Cité Académique, la ville fourmillante d'étudiants en sciences occultes où il vit, cette capacité pourtant incroyable ne lui attire aucune estime. Comble de l'ironie, à chaque fois qu'il utilise son pouvoir, une terrible malchance s'acharne sur lui ! C'est peut-être cette malédiction qui lui fait croiser le chemin d'Index, une jeune nonne poursuivie par d'inquiétants magiciens. Étrange mélange de courage et de naïveté, Index a mémorisé 103 000 ouvrages de sorcellerie interdits pour le compte de l'Église. Fragilisée sans le savoir par les secrets qu'elle abrite, la jeune fille est sur le point de voir se refermer sur elle un piège mortel. Science ou magie, qui l'emportera ?