Here are all of the huge announcements for Crunchyroll Expo from the past week!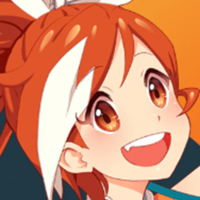 Crunchyroll Expo is coming up soon, and we've hit announcement season. This past week was CRX's Big Announcement Week, and they revealed a ton of guests and events for the upcoming convention. From American voice actors, to film screenings, to the people who create your favorite anime, CRX is bringing a ton of amazing guests and events to the San Jose Convention Center this September. Keeping up with a constant stream of gian announcements can be a daunting task, so we compiled all of the big news from this past week right here for your convenience!
GUESTS: Legend of Zelda Manga Artists
The manga creator duo A. Honda and S. Nagano have been publishing under the penname "Akira Himekawa" since 1987! Their work includes the manga adaptations of Nintendo's the Legend of Zelda games, an adaptation of the 2003 Astro Boy anime, and a 2013 My Little Pony manga.
GUEST: Director of No Game No Life
Atsuko Ishizuka is an anime director currently working for the animation studio MADHOUSE. Her impressive directorial credits include No Game No Life, A Place Further Than the Universe, The Pet Girl of Sakurasou, and HaNaYaMaTa.
GUEST: English Voice of Deku
Justin Briner is a Dallas-based actor and singer known primarily for his work in anime and video games. His roles include Mikaela in Seraph of the End, Nova in Space Patrol Luluco, Yukito and Yue in Cardcaptor Sakura, Yoichi in Drifters, Ayanokoji in Classroom of the Elite, Alfonso in GARO: The Animation, and many more!
EVENT: GKids: An Animated World Theater
One of anime's biggest American publishers is coming to CRX! In celebration of its 10th anniversary, GKids will be showing a selection of 15 classic and contemporary animated features onsite. CRX attendees will be able to watch a decade's worth of some of the most influential animated features from Japan including
Welcome to the Space Show
The Kingdom of Dreams and Madness
Patema Inverted
Napping Princess
Mary and the Witch's Flower
Nausicaä of the Valley of the Wind
Kiki's Delivery Service
Princess Mononoke
Howl's Moving Castle
Ponyo
The Tale of the Princess Kaguya
Fireworks
Secret of Kells
The Cat Returns
Lu Over the Wall
EVENT: CRX Kick-off Party
Fans 21 and older are invited to our official Crunchyroll Expo 2018 Kick-Off Party, onsite at the San Jose Convention Center on August 31 form 8-11 PM! Expect DJs, a no-host bar, food, and more with fellow attendees and special guests! The event is open to all CRX badge holders with the purchase of a Kick-Off Party ticket ($25 plus service and fees).
GUESTS: DARLING in the FRANXX Staff
Producer Yūichi Fukushima, director Atsushi Nishigori, and character designer Msayoshi Tanaka will be at CRX! They will be guests at the convention September 1-3. All three creators have celebrated careers in the anime industry, working numberous roles across dozens of combined series and movies.
GUEST: Attack on Titan Novelist
Rachel Aaron, the author of Garrison Girl: an Attack on Titan Novel is coming to CRX this September! Aaron's other credits include Nice Dragons Finish Last, 2k to 10k, and The Legend of Eli Monpress. She's also the author of Fortune's Pawn, the first book in the Paradox Science Fiction trilogy.
That's all for now, but be sure to check back on the Crunchyroll Expo website and follow the CRX Twitter account for the latest updates!
---