Live viewings of the final day performance in Osaka will be held at theaters across Japan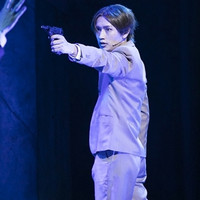 Joker Game II, the second stage play based on Koji Yanagi's spy mystery novel series, has been performed at Theater 1010 (capacity: 701) in Tokyo since last Wednesday and ends its 10-performance run today on June 20. The play's organizer Marvelous has released 10 photos from the sold-out show below.
The second play directed by the first play's Daisuke Nishida (Sengoku Basarastage play) will move to Mielparque Hall (capacity: 1,582) in Osaka from June 23 to 26. The tickets for the six shows are already almost sold out. Live viewings of its final day performance will be held at 18 select theaters across Japan. Then its DVD/Blu-ray is scheduled to be released on November 2, 2018.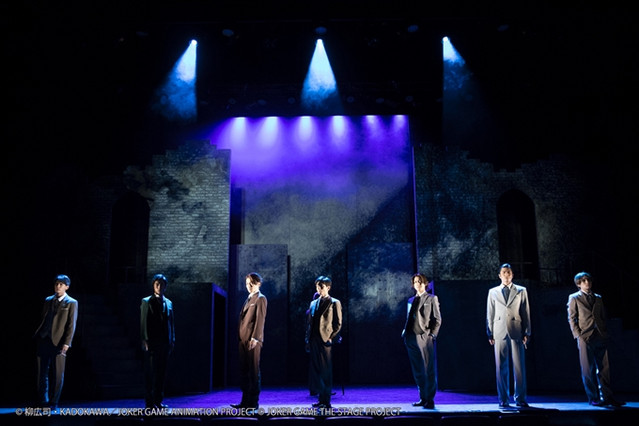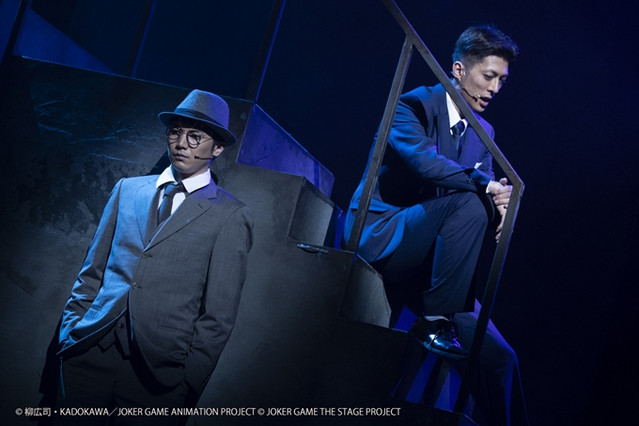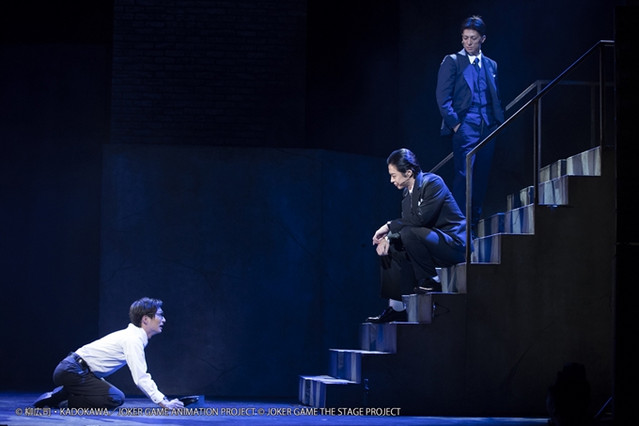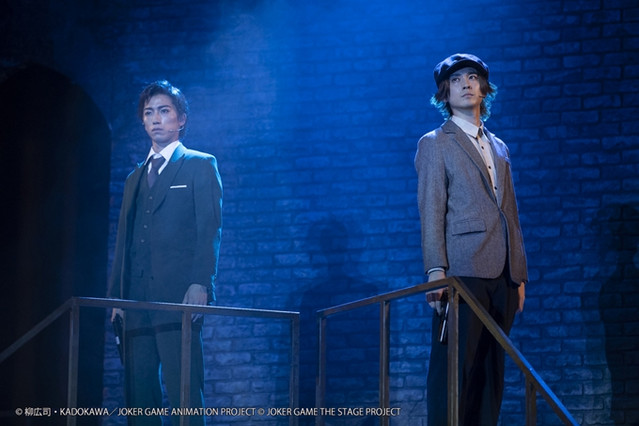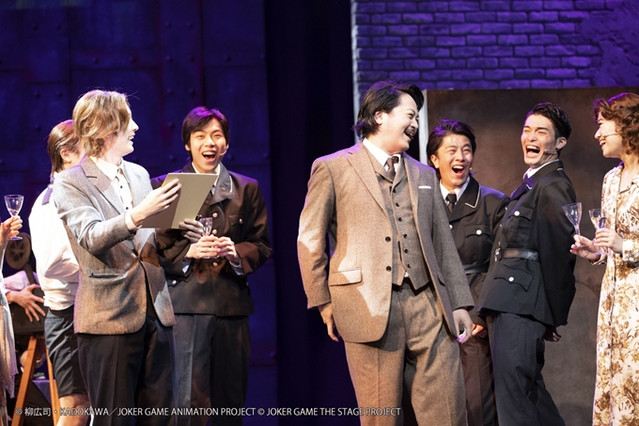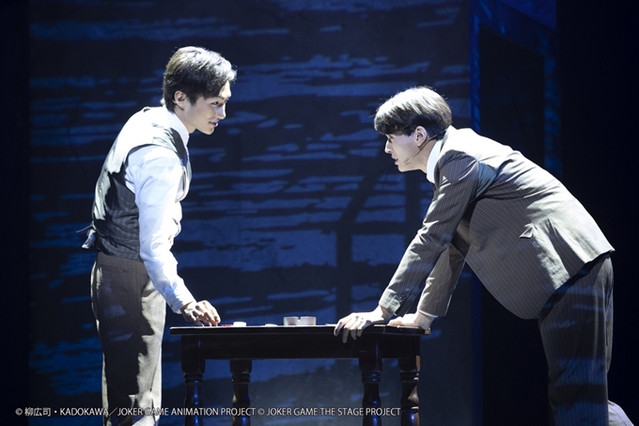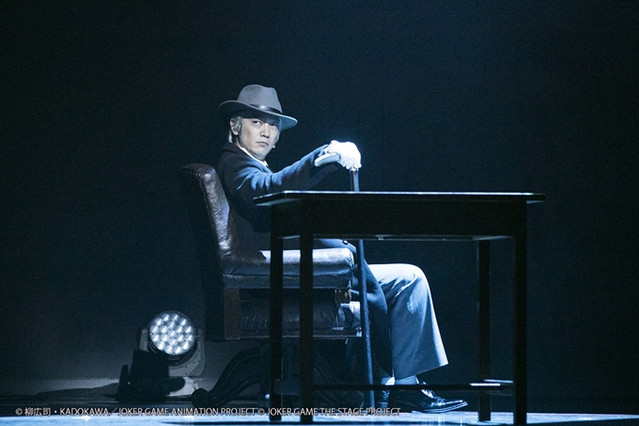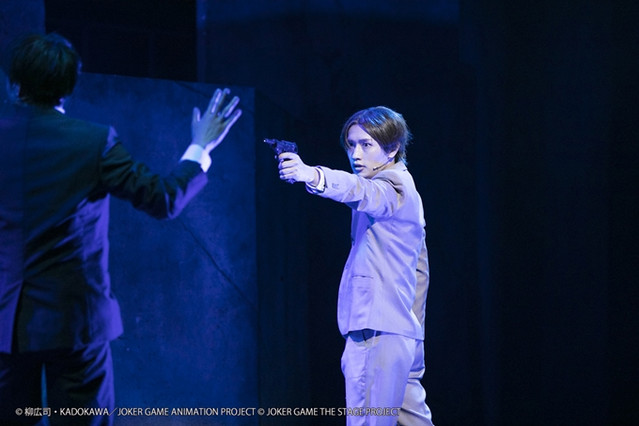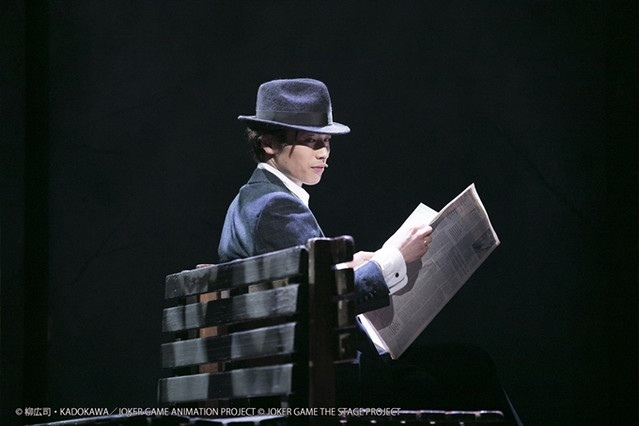 ---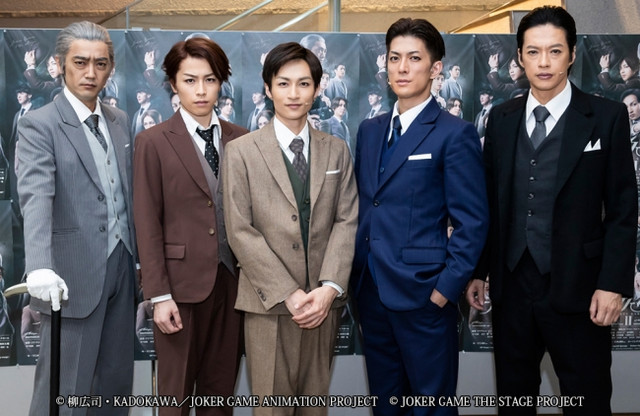 PV
Main Cast:
Jitsui: Yuuya Kido (Kintaro Touyama in The Prince of Tennis musical)
Kaminaga: Koji Saikawa (Soichiro Susuki in Cheer Boys! stage play)
Amari: Ikkei Yamamto (Shuichiro Oishi in The Prince of Tennis Musical)
Tazaki: Chihiro Okutani (Kaoru Hakaze in Ensemble Stars! on Stage)
Hatano: Gaku Matsumoto (Yakumo Kato/Ao Ninger in Shuriken Sentai Ninninger)
Fukumoto: Takeshi Maeda (Ryo Marufuji in Yu-Gi-Oh! GX)
Lieutenant Colonel Yuuki: Masashi Taniguchi (Nagare Tatsumi/Go Blue in Kyuukyuu Sentai GoGoFive)
Main key visual
Ⅰ【メインKV発表!】
舞台『ジョーカー・ゲームⅡ』のメインキービジュアルを発表しました。
公式HPからもご覧いただけます。https://t.co/bMPLUEdeio#ジョーカーゲーム#舞台ジョーカーゲーム#一般発売は5月18日からhttps://t.co/6oVhcKFM1n pic.twitter.com/5dZ09Zgxbu

— 舞台『ジョーカー・ゲーム』 (@jg_stage) 2018年5月11日
Source: Marvelous press release
©Koji Yanagi, KADOKAWA/JOKER GAME ANIMATION PROJECT
©JOKER GAME THE STAGE PROJECT