One of the most famous anime songs has sold over one million CD singles in Japan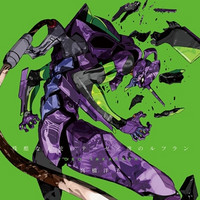 To promote the release of the double A-side single with "Tamashii no Refrain" (the 1997 film Evangelion: Death and Rebirth theme song) today in Japan, King Records has posted a four-minute music video for "Zankoku na Tenshi no Tēze/A Cruel Angel's Thesis" (the 1995-1996 TV anime Neon Genesis Evangelion OP theme) on its official YouTube channel.
Based on the previous video produced in 2003, this new MV is newly-edited by Masayuki, who served as an assistant director for the Evangelion TV series along with Kazuya Tsurumaki and as a director for the Rebuild of Evangelion reboot film series.
"A Cruel Angel's Thesis" was originally released as Yoko Takahashi's 11th single in two editions, one with the TV anime's insert song "Tsuki no Meikyu" by Takahashi and another one with the TV anime's ED song "Fly Me to the Moon" by CLAIRE, on October 25, 1995. And its "renewal" edition
for the Evangelion franchise's 10th anniversary was released on March 26, 2003, then its "2009 version"
was also added as an image song for Fields' pachinko game "CR Shin Seiki Evangelion ~Saigo no Shisha~"
on May 13, 2009.
CD jacket illustration drawn by Masayuki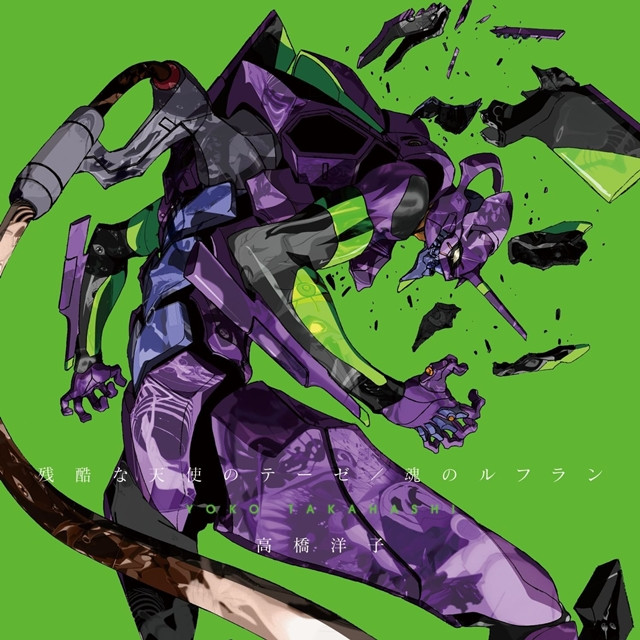 ---
1995 single CD c/w "Tsuki no Meikyu"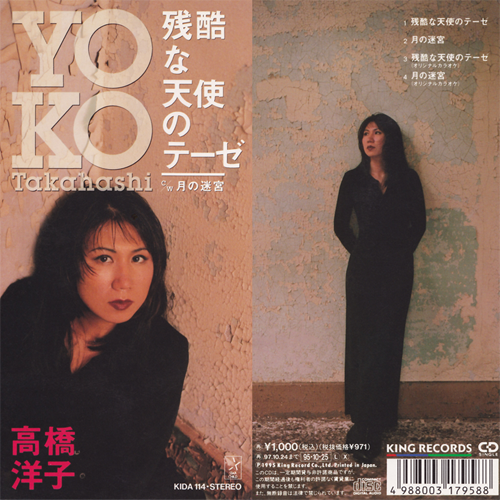 1995 single CD c/w "Fly Me to the Moon" by CLAIRE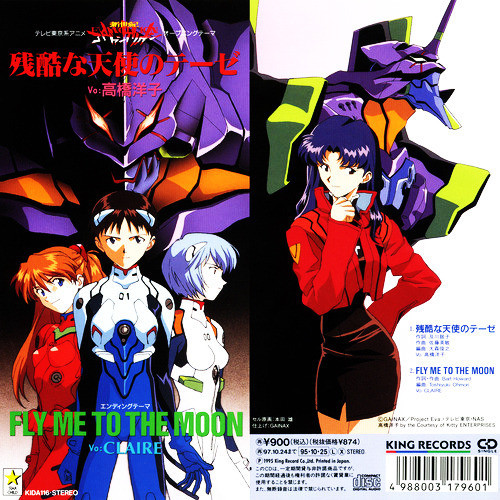 "Reneal version" single CD in 2003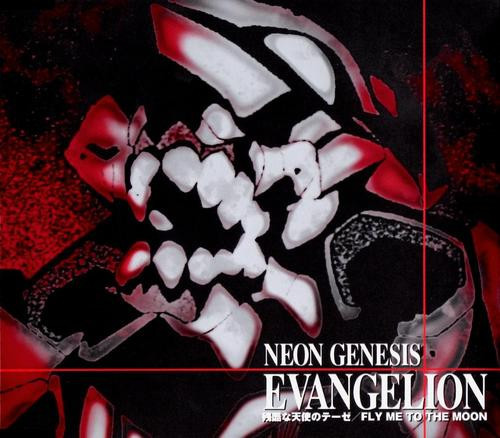 "2009 version" single CD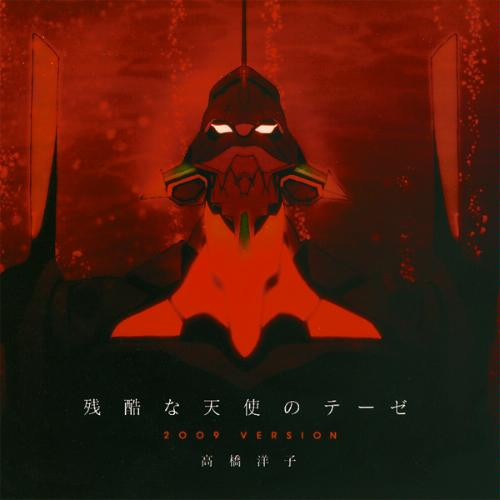 Source: King Records
© khara/Project Eva
© KING RECORD.CO.,LTD. ALL RIGHTS RESERVED.