Crunchyroll HQ runs July 4th through 6th at the Conga Room at LA Live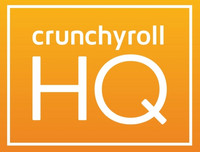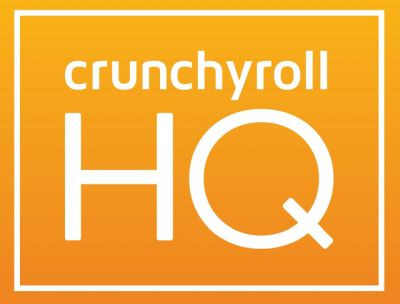 We are proud to announce that Crunchyroll is bringing something new and exciting to the week of Anime Expo this year We're expanding our events out to LA Live (right near to the LA Convention Center) and invite you all to join us at Crunchyroll HQ!
Crunchyroll HQ will be located in the Conga Room at LA Live and running July 4th through 6th. It will be 3 days of games, specials guests, live interviews, free swag, prizes, special events, photo ops, parties, and more! Crunchyroll HQ is 100% FREE to attend - no badge or cover charge required!
Crunchyroll HQ Hours of Operation
Wednesday July 4th: 3pm - 7pm
w/8pm - 11pm Crunchyroll Hime Birthday Party
Thursday July 5th: 10am - 7pm
Friday July 6th: 10am - 5pm
Stay tuned to Crunchyroll News over the coming weeks for more updates and details regarding Crunchyroll HQ as well as all the events and plans we have for Anime Expo. We have a lot planned for the week of Anime Expo and we're all looking forward to seeing you out there again this year!
Crunchyroll HQ is sponsored by: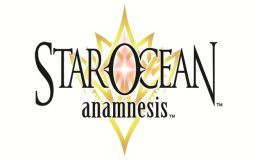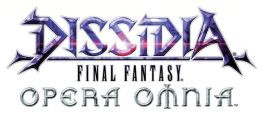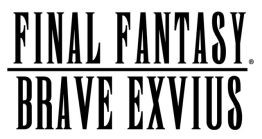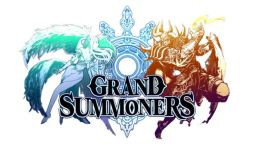 We have a variety of fun events and planned for Crunchyroll HQ and here is list of just some of what's going on during Anime Expo!
Free stuff: There will be a range of different free swag to grab all around Crunchyroll HQ including posters, wristbands, coaster, postcards, and slap bracelets. We will also have a different poster for the first 250 people through the door each day.
Wednesday's poster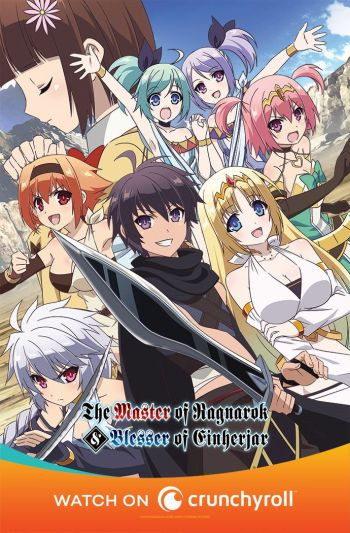 Thursday's poster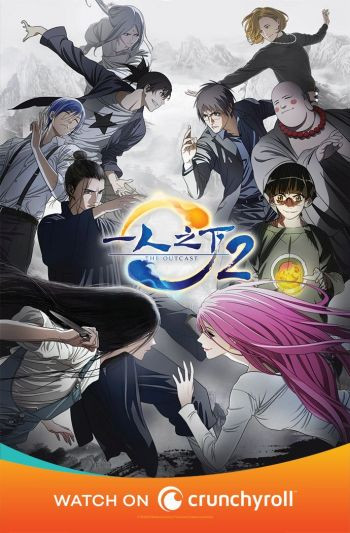 Friday's poster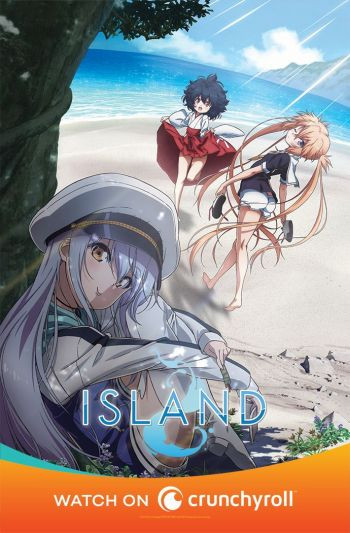 Prizes: We will be giving out prizes throughout the day, every day! Some prizes will be awarded for events going on in Crunchyroll HQ, others just for being lucky when you walk through the door. Stop by to find out how you can win.
Gaming: We will have a variety of different games all around Crunchyroll HQ, including out Gaming Lounge that will be full of video games. You can check out a variety of different video games in this space from mobile to console, from fighting to racing and more. If you are looking for a more analog experience you will also be able to find table games like Jenga and giant connect four here as well.
Hime's Karaoke: We are setting up a karaoke station dedicated to our wonderful mascot Crunchyroll Hime! Come by and sing songs until you're blue in the face.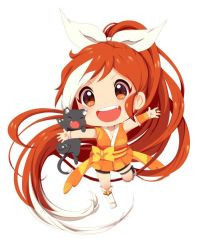 Photo ops: There will be multiple chances to take your perfect photo with friends new and old. From the huge photo op wall at the entrance, to character cut outs, a photo booth, and more you will want to be sure not to miss.
Chill out and hang with us: There will be a lot of different seating and chill out options in Crunchyroll HQ. Take your pick from small tables, to Balcony seating, to comfy couches. Feel like a VIP after a long day of walking around Anime Expo.
Stay tuned for more details to come. We still have a full stage of events to announce, a party on the 4th of July, and one more special activation that we think you will go plus ultra for!
---
We promised some more events to get you excited to come by and check out Crunchyroll HQ during the week of Anime Expo so here are some more things we are bringing for you to enjoy!
Crunchyroll Hime's Birthday Party
Join us at 8pm on July 4th to celebrate our beloved Crunchyroll Hime's birthday. We will be making the place extra nice for everyone who shows up as well as having a live DJ and special party-only drink menu.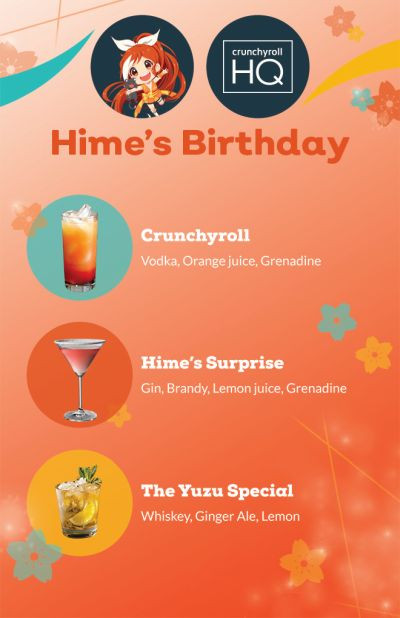 We will also have special birthday gift bags for the first 500 people who show up to the party. So be sure to get there early to not miss out on any of the festivities! The party is free to attend, must be at least 21 years old to enter.
My Hero Academia Host Club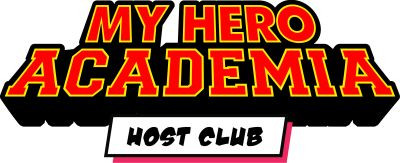 We are bringing the world of My Hero Academia to life through a cosplay host club! Crunchyroll has teamed up with ACParadise to bring you the unique experience of being hosted by Deku, Bakugo, Todoroki, and many more. They will play games, take photos, and sit around and talk with you about what it's like to be a student at UA. Each session will be special and there might be some unexpected encounters along the way!

We will be taking reservations to be hosted at the opening of Crunchyroll HQ each day. Space is limited so please reserve your spot early that day!
Crunchyroll HQ Stage Schedule
The Conga Room has a great stage set up so we have decided to take advantage of this with a variety of different programing. We will have special guests from the US and Japan to talk about anime and other great topics as well as fan interactive games where people in the audience will have a chance to win prizes!
Here are just a taste of the events going on you will not want to miss:
Anime Lightning rounds - Multiple times on Wednesday, Thursday, and Friday
Throughout the week we will be bringing people up on stage to test their knowledge of a variety of different anime genres. Many different prizes will be be given away! Check full schedule below for more details.
Meet the Producer from Pop Team Epic - Thursday @12:30pm
We sit down to talk Hellshake Yano ...opps, I mean Pop Team Epic! Join us when we ask all the burning questions you are wanting to know from Producer Kotaro Sudo.
ONE PUNCH MAN x Grand Summoners: An interview with Producer Yamagishi - Thursday @2pm
A lot goes into making a video game and 'Grand Summoners' is no exception. Game Producer Masayuki Yamagishi tells us about how this is done and about their upcoming ONE PUNCH MAN cross promotion.
Anime 101 with Giant Bomb - Thursday @3pm
Join Victoria Holden as she and the Crunchyroll Community introduce Giant Bomb to the wild world of anime 30 seconds at a time. Will Jeff start watching Uma Musume? Will Dan become the world's number one Sword Art Online fan? Let's find out! It's Anime 101 with Giant Bomb.
Ace Attorney Season 2: Meet the Creative Staff - Friday @11:30am
Want to hear about the second season of the Ace Attorney? There is no objection here I asume. Join the creative staff behind the anime series Shu Takumi, Koji Nagai, and Motohide Eshiro as they tell you a little bit about what it's been like working on the Ace Attorney.
Anime Jeopardy - Thursday @5pm & Friday @1pm
Have you ever wanted to see anime influencers and other special guests go head to head at a game of Jeopardy? Well now's your chance! Be sure not to miss these two events with a variety of special guests trying to get the high score.
An interview with the Producer for Angels of Death - Friday @3:30pm
We have the Producer for the new summer simulcast 'Angel of Death' Jotaro Ishigami on stage talking about working on this new hot series.
In addition to all the events listed above we have even more planned on the Crunchyroll HQ stage. Check out the full schedule here: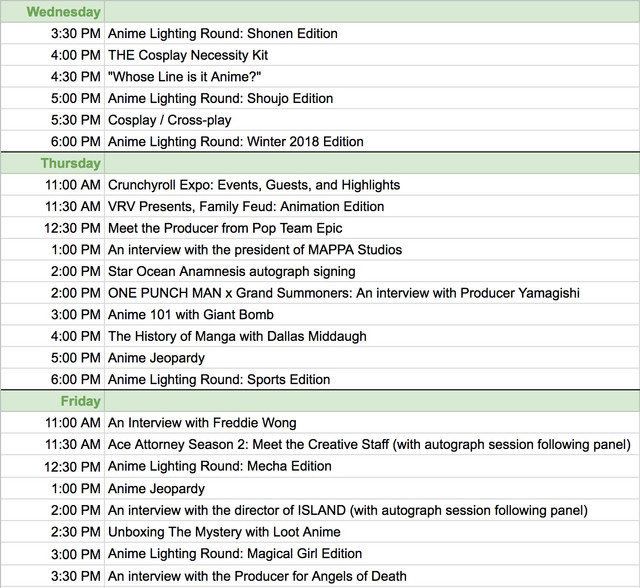 If you are not in the LA area and can't make it down to Crunchyroll HQ we will be live streaming to Twitch and Facebook on Thursday from 3 - 6pm PDT and Friday from 1-2pm PDT.
We are hoping you are very excited about all the things we have going on at Crunchyroll HQ during Anime Expo but of course we have a lot of events going on inside of AX as well! Let's start with all the panels we will have going on!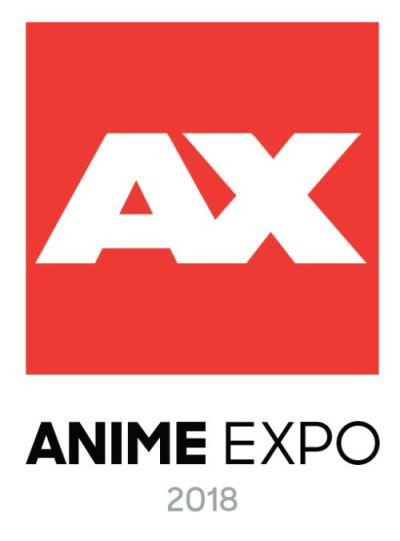 Welcome to Anime Academy - Thursday @10:30 am, Live Programming 4 / LACC 411
Finally, a class you won't want to skip! Anime Academy is in session with teachers Victoria Holden and Reina Scully. Crunchyroll presents an educational review of top themes, studios and techniques within anime. This panel will feature video, discussion and plenty of time for Q&A.
Crunchyroll Industry Panel - Thursday @12:30 pm, Live Programming 1 / LACC Petree Hall
Hear about all the latest and greatest anime and manga coming out of Crunchyroll straight from the source! (This panel will be livestreamed on AX's live stream panel)
Crunchyroll Summer Simulcast Preview Panel - Friday @1:30 pm, Video 1 / JW Marriott Diamond Ballroom A-D
Are you excited for a new season of anime? We are too! Join us for this special event where we premiere a variety of anime series before they even hit the airwaves, and find your newest favorite coming to Crunchyroll this Summer.
Anime BY THE NUMBERS, Presented by Crunchyroll - Friday @4:30 pm, Live Programming 4 / LACC 411
Are you investing your anime-watching time properly? Is your manga portfolio up to snuff? Are you hedging your bets in the slice-of-life market? Get insider trading tips from Crunchyroll's number crunchers, with over-the-top facts and trends that illustrate how the world is watching anime.
Crunchycast LIVE - Friday @7:00 pm, Live Programming 3 / LACC 408AB
Join Crunchyroll hosts for a special edition of our weekly podcast live from Anime Expo. Crunchycast hosts will discuss what shows they're watching and take on current anime news, leaving plenty of room for fan questions and feedback!
LGBTQ+ In Anime, Presented by Crunchyroll - Saturday @12:00 pm, Live Programming 3 / LACC 408AB
We all know that anime fans come in all shapes, sizes, and, of course, every color of the rainbow! What does it mean to be LGBTQ+ and an anime fan today/tomorrow? Let's celebrate our pride! Hosted by Crunchyroll with special guest panelists and Q&A. Exclusive gift for all who attend!
Crunchyroll Presents ISLAND by Frontwing - Saturday @3:30 pm, Video 2 / JW - Diamond Ballroom
A young boy claiming to be a time traveler shows up on the island of Urashima, and many mysteries begin to unravel! Get the first look at ISLAND, based on the hugely popular visual novel by Frontwing, with Keiichiro Kawaguchi (feel. Animation Studio) and Ian Willett-Jacob (Frontwing Co., Ltd.).
Stay tuned over for more announcements and surprises with what we have going on at Anime Expo over the rest of the week. We still have a lot more to share with you!
We are bringing back our large booth store to the Anime Expo exhibit hall. (Booth #2300!) We hope you've saved up a lot of gold pieces from your adventures since we have a lot of things we feel that you will enjoy.
We have a large variety of merch coming to Anime Expo that we can't list them all here. To ensure you don't miss some of the biggest items here as a listing of all the Crunchyroll Store exclusives we will have on sale this year: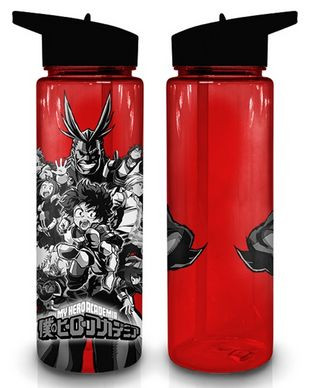 My Hero Academia Water Bottle - $15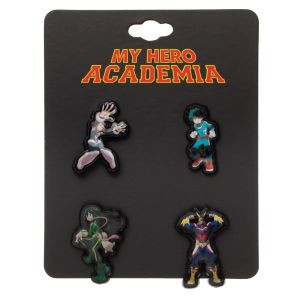 My Hero Academia Pin Set - $15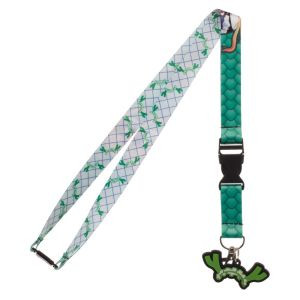 Miss Kobayashi's Dragon Maid Lanyard - $10
Wall Scrolls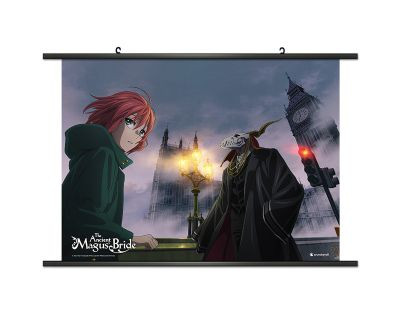 The Ancient Magus' Bride, Night- $25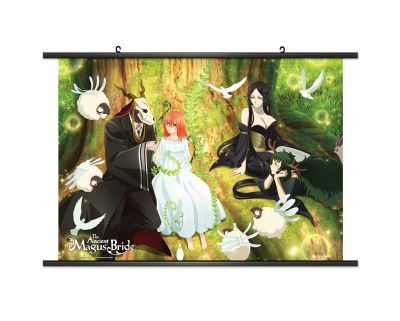 The Ancient Magus' Bride, Forest- $25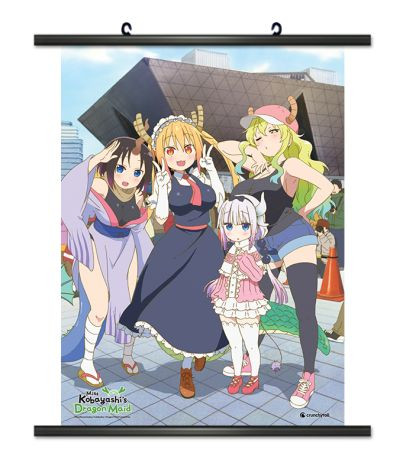 Miss Kobayashi's Dragon Maid- $25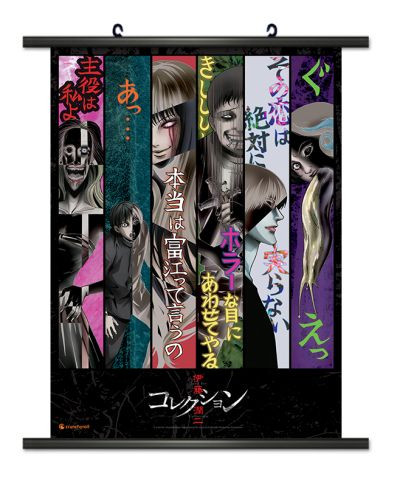 Junji Ito- $25
T-shirts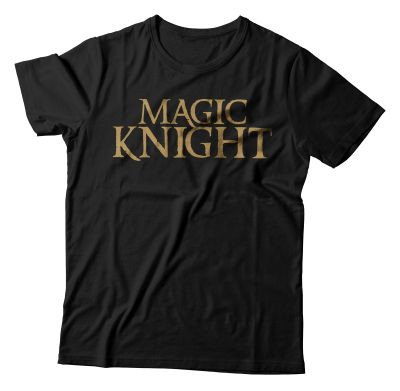 Black Clover, Magic Knight - $25
S - 3XL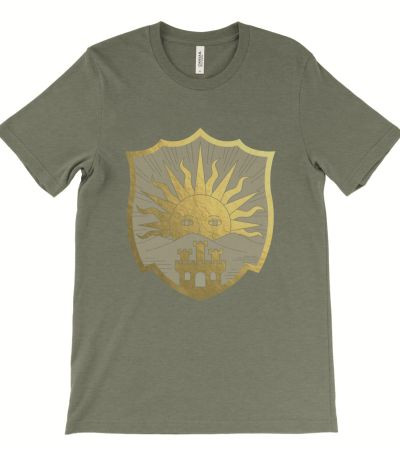 Black Clover, Golden Dawn - $25
S - 3XL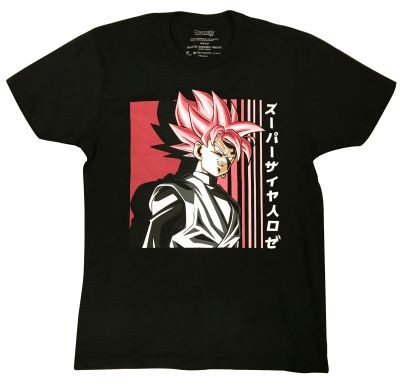 Dragon Ball Super, Goku Black - $25
S - 3XL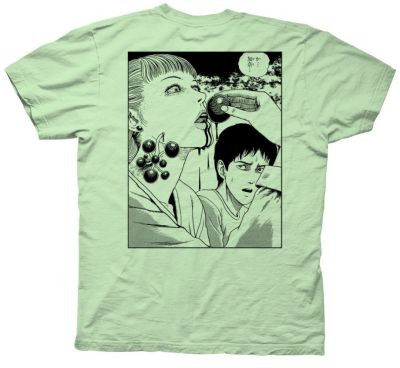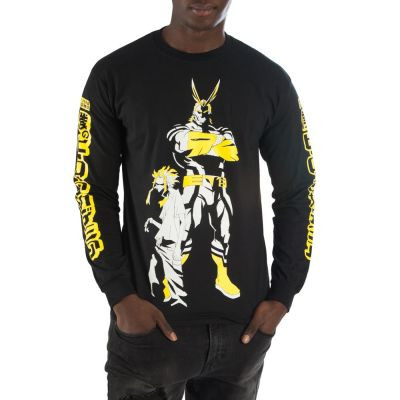 My Hero Academia, All-Might (Long-Sleeve) - $30
S - 2XL
In addition to all this sweet, sweet merch we will have an awesome discount for tickets to Crunchyroll Expo that we will have postcards you can pick up at the booth. But if you can't make it to Anime Expo you can still get the discount - starting right now! Use 'CRX2018' when you purchase any non-kids ticket level to get $5 off your ticket! Offer good through July 15th.
The VRV Gallery makes it's west coast premiere! If you were not able to check out the VRV Gallery at C2E2 earlier this year now's your chance to check out VRV at AX.
Experience our tuned-up tunnel featuring new art, giveaways, and a giant Catbug statue. The VRV Gallery will be located in the West Lobby across from the entrance to the Entertainment Hall.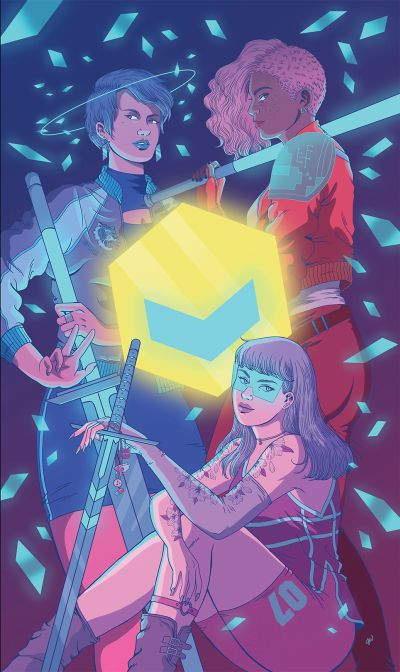 Gallery Hours
Thursday: 10am - 6pm
Friday: 10am - 6pm
Saturday: 10am - 6pm
Sunday: 10am - 3pm
---
We've told you about what you can do, see, and buy but I'm sure you are asking - where's the free stuff?!
We will have a space in the West Hall near the Entertainment Hall dedicated just to free stuff! Everyone who comes by can pick up things like postcards, posters, Crunchyroll wristbands, and even Megalobox temporary tattoos.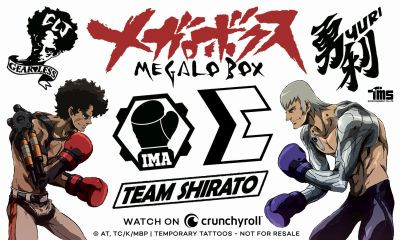 We have even more special swag for Crunchyroll and VRV Premium Members. We got your back. LITERALLY, with these sweet new pull string bags to choose from!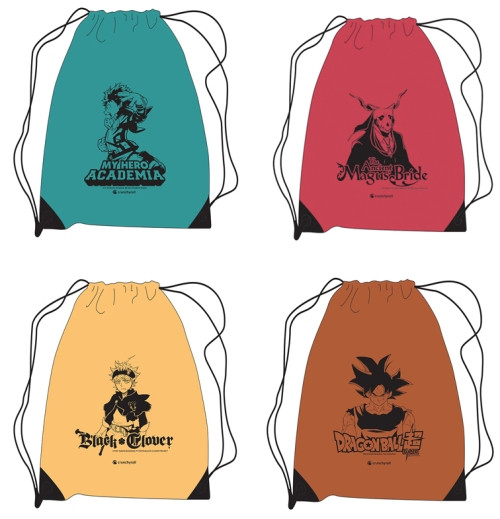 We have also heard you like a little mystery in your lives. So to go along with the bag you will also get a mystery pin pack containing one of four possible different pins.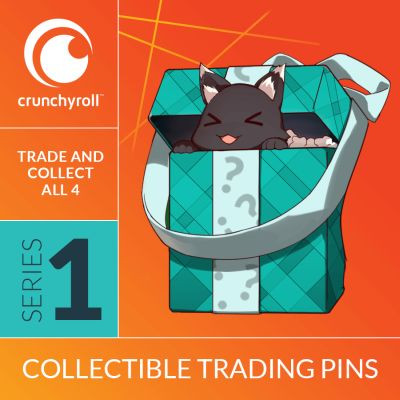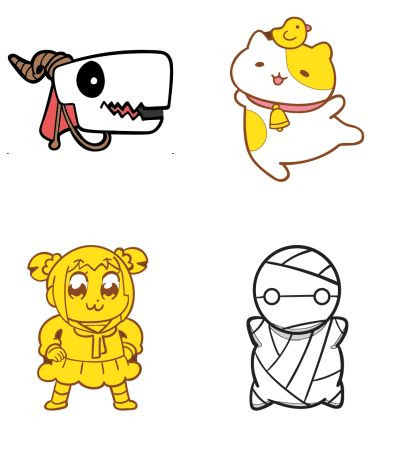 If you are really lucky you will even get a very rare shiny variant of one of these pins. May the odds be ever in your favor!
Open Hours
Thursday: 10am - 6pm
Friday: 10am - 6pm
Saturday: 10am - 6pm
Sunday: 10am - 3pm