Details on territories to come!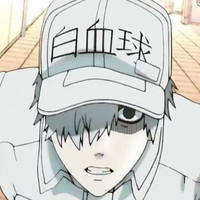 Crunchyroll is excited to announce that the summer anime season's Cells at Work! and Yuuna and the Haunted Hot Springs will stream on our website starting in July.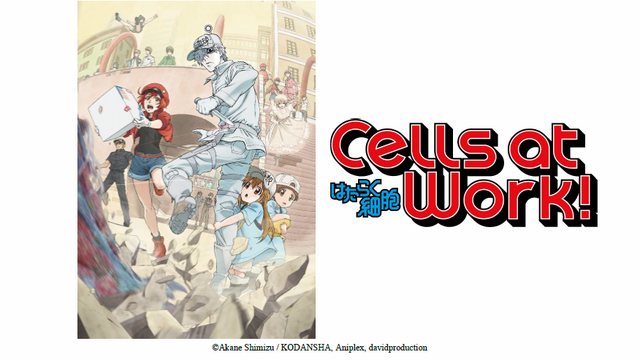 Based on the popular manga by Akane Shimizu, Cells at Work! reimagines the cells of our bodies as blue-collar workers. The star-studded cast includes Tomoaki Maeno (Blend S), Kana Hanazawa (Nisekoi), Daisuke Ono (JoJo's Bizarre Adventure), and many more.
This is a story about you. A tale about the inside of your body…

According to a new study, the human body consists of approximately 37 trillion cells.

These cells are hard at work every day within a world that is your body. From the oxygen carrying Red Blood Cells to the bacteria fighting White Blood Cells,

Get to know the unsung heroes and the drama that unfolds inside of you!

From the popular manga "Cells at Work!" comes a brand new anthropomorphized anime TV series! It's the oddly relatable and interesting story that is the life of cells!
In addition, Aniplex of America will be hosting a Cells at Work! panel at the upcoming Anime Expo, featuring an appearance from Ono, who plays the role of the show's tough-yet-caring White Blood Cell.
Cells at Work! premieres on Crunchyroll July 7 at 9:30am PDT.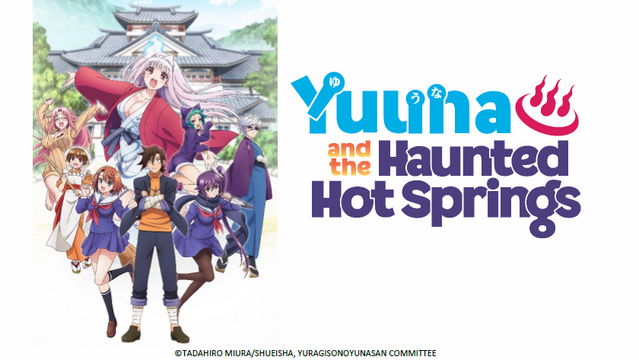 Also coming to Crunchyroll is Yuuna and the Haunted Hot Springs, a "hilarious and sexy love comedy" based on the manga by Tadahiro Miura.
Yuuna and the Haunted Hot Springs centers on Kogarashi, a "hand-on" psychic who finds himself in need of a cheap room. He finds one at the Yuragi Inn, where he meets a voluptuous ghost named Yuuna.
The series stars Yuki Ono (GRANBLUE FANTASY the Animation) as Kogarashi and Miyuri Shimabukuro (in her breakout role) as Yuuna.
Yuuna and the Haunted Hot Springs premieres on Crunchyroll July 14 at 9am PDT.
-----
Kara Dennison is responsible for multiple webcomics, and is half the creative team behind the OEL light novel series Owl's Flower. She blogs at karadennison.com and tweets @RubyCosmos. Her work can currently be read in Stranger Tales of the City from Obverse Books.