Twenty new Crunchyroll titles join Steam just in time for the Steam Summer Sale!! There's never been a better time to collect some of your favorite anime on Steam!!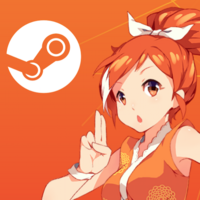 Getting off of work but the sun's still out? Hearing the cicadas and crickets making a mess of noise? Watermelon appearing in the grocery stores? These may be the hallmarks of summer, but it doesn't really feel like summer until the Summer Solstice strikes, and more importantly, our Steam libraries get full and happy from the Steam Summer Sale.
But the Steam Summer Sale isn't just for games, no!! Sure, Rocket League is a great deal at any price, but what if you could get the best two anime of 2017 for a few bucks each?? That's right, Crunchyroll's teamed up with Steam once more to bring you the CRUNCHYROLL X STEAM SUMMER SALE!!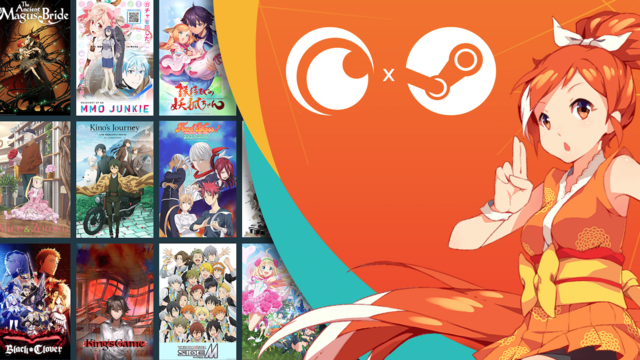 Everything in the sale is 30% off - now you can watch some of your favorite anime on Steam too! We hope you enjoy all these fantastic series, and thanks for supporting your favorite anime, whether you do it on Crunchyroll, on Steam or on both! This promotion will last from June 20th - July 6th, so don't delay ~
The following anime are available as part of this sale:
Alice & Zoroku

Black Clover (Part 1)

CHRONOS RULER

Clockwork Planet

Convenience Store Boy Friends

Fastest Finger First

Fox Spirit Matchmaker (Part 2)

Hina Logic - from Luck & Logic (Hinrojiku)

SAIYUKI RELOAD BLAST

Showa Genroku Rakugo Shinju (Descending Stories: S2)

The Ancient Magus' Bride (Part 1)

The Eccentric Family (Season 2)

The [email protected] SIDE M

Recovery of an MMO Junkie

URAHARA

Dies Irae

Kino's Journey

King's Game

Food Wars! The Third Plate

Code Realize