Il palinsesto di Crunchyroll si arricchisce di altre tre serie, siete pronti?
How Not to Summon a Demon Lord
Sinossi:
"Come sono passato da demone di un gioco a essere evocato in un altro mondo?!"
Sakamoto Takuma era così forte nel MMORPG Cross Reverie che i suoi colleghi sono arrivati a chiamarlo "demon lord". Un giorno viene evocato da un altro mondo nella sua forma avatar e incontra due ragazze che insistono, entrambe, nel dire di averlo evocato. Utilizzano su di lui un incantesimo usato per schiavizzare le bestie evocate, ma questo attiva la sua abilità speciale, il Magic Reflect, e le ragazze finiscono in suo potere!
Inizia poi l'avventura extradimensionale di un demon lord (finto) che marchia la sua scia attraverso un potere soverchiante.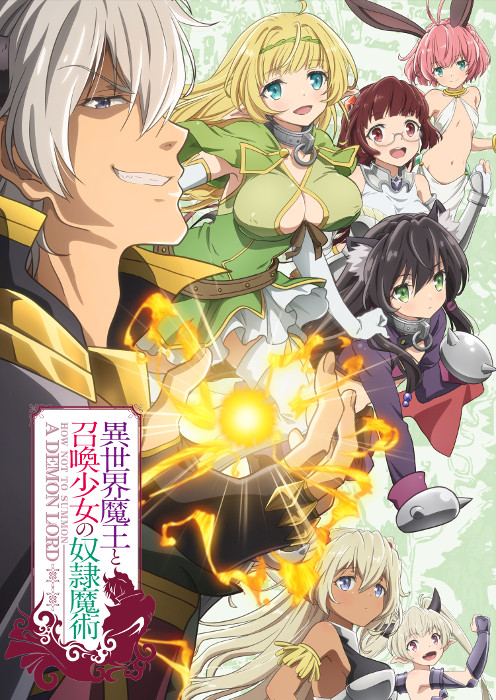 The Master of Ragnarok & Blesser of Einherjar
Sinossi:
Yuuto Suoh ha ottenuto più di quanto si aspettasse quando si è unito al suo amico di infanzia Mitsuki Shimoya nel provare la veridicità di una leggenda metropolitana. Quando usa il suo cellulare per fotografarsi accanto a uno specchio divino in un santuario locale, desidera di finire in un altro mondo, uno profondamente impregnato nella tradizione della mitologia norrena. Usando la sua conoscenza acquisita a scuola e dal suo cellulare a energia solare, ha la possibilità di portare il Wolf Clan, la stessa gente che si è presa cura di lui, alla rivalsa mentre guadagna l'adorazione di un gruppo di vergini guerriere in possesso di poteri magici, conosciute come Einherjar.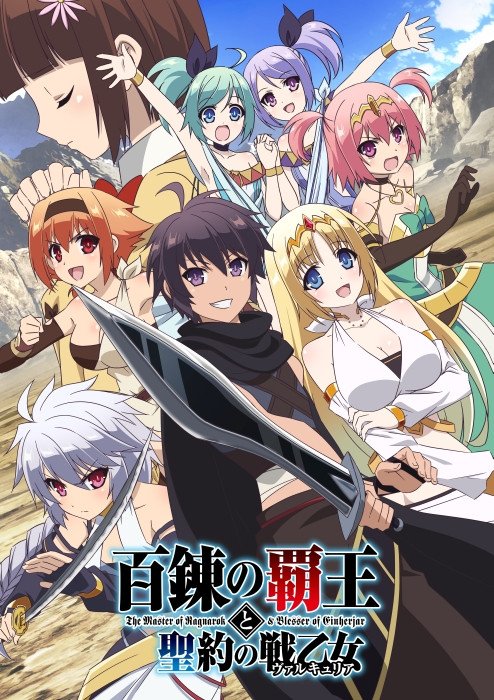 Angels of Death
Sinossi:
Quando Rachel si sveglia nelle fondamenta di un edificio sconosciuto, si trova priva dei suoi ricordi. Mentre tenta di andarsene dal luogo si imbatte in Zack, un serial killer che porta una falce e che è interamente avvolto, dalla testa a i piedi, con delle bende.

"Uccidimi, per favore uccidimi..."
"Ti aiuterò, ma solo se mi aiuterai a uscire da questo edificio"


La bizzarra promessa porta i due a stare insieme e in qualche modo li rende partner insostituibili l'uno per l'altra. Dove sono? Perchè sono intrappolati? E qual'è il destino che stanno cercando?
Il viaggio di morte e vite sta iniziando...