Its 13-episode first season is now available on Cruncyroll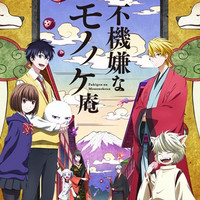 The official website for the TV anime adaptation of Kiri Wazawa's comedy web manga series Fukigen na Mononokean/The Morose Mononokean announced today on June 22 that it finally gets green light for its second season. The anime's two main voice actors, Yuki Kaji as Hanae Ashiya and Tomoaki Maeno as Haruitsuki Abeno are set to reprise their roles.
While Takao Yoshioka (Interviews with Monster Girls, Konohana Kitan) returns as series composition writer, Itsuro Kawasaki (Cardfight!! Vanguard G: NEXT, Magical Girl Ore) newly serves as director at Pieroot Plus in place of the first season's Akira Iwanaga. More details including its official title and broadcast schedule will be announced at later date.
The manga has been serialized on Square Enix's free manga site GanGan Online since September 2013, and has also been available on Crunchyroll since July 2015.
The manga's latest 11th tankobon is also released today in Japan.
TVアニメ2期制作決定!!!

皆様の応援のおかげです!
ありがとうございます!!!

↓URLにて、ワザワ先生からの描き下ろしお祝いイラスト公開中!https://t.co/UWSaBH28ud

そして最新単行本第11巻、本日6月22日発売!
見てね~!

(担当) https://t.co/iBkekIRshF #不機嫌なモノノケ庵 pic.twitter.com/koxq6T6bDw

— 「不機嫌なモノノケ庵」原作公式ツイッター (@go_mononokean) 2018年6月21日
Yuki Kaji announced the news with a photo with Tomoaki Maeno, saying "Recordings have been processed
smoothly with the regular members. I'm so happy to team up with Maeno-kun again!"
【梶】「不機嫌なモノノケ庵」

皆様にご贔屓いただきまして、第二期決定です!
ありがとうごさいます!

おなじみのメンバーで、順調に収録進んでおります!
また前野くんと一緒にバディ組めるの嬉しい!

昨日から前野くんがブログを始めたようなので、そちらもぜひ!https://t.co/e15DKaiLU6 pic.twitter.com/kD1eYnHAAT

— 梶裕貴@staff (@KAJI_staff) 2018年6月21日
---
The first seaon of the TV anime was aired for 13 episodes from June to September 2016, and has been also
available to Crunchyroll members in the following territories: U.S.A., Canada, United Kingdom, Ireland, Australia,
New Zealand, South Africa, Sweden, Denmark, Norway, Finland, Iceland, Netherlands, Latin America (Central and
South America including Caribbean), German and French speaking Europe.
Synopsis:
About The Morose Mononokean "Exorcism" is the art of sending yokai who have somehow wandered into the
living world back into the underworld, where they belong. One day Hanae Ashiya, a high school student who's
been haunted by a yokai, happens to find the contact information of an exorcist called the "Mononokean" and
pays him a visit. The exorcist he meets is a morose-looking young man, Haruitsuki Abeno, and for various reasons
Ashiya ends up working for the Mononokean... And so the story of the exorcist duo Ashiya and Abeno, and the
yokai they meet in their adventures, begins
TV anime key visual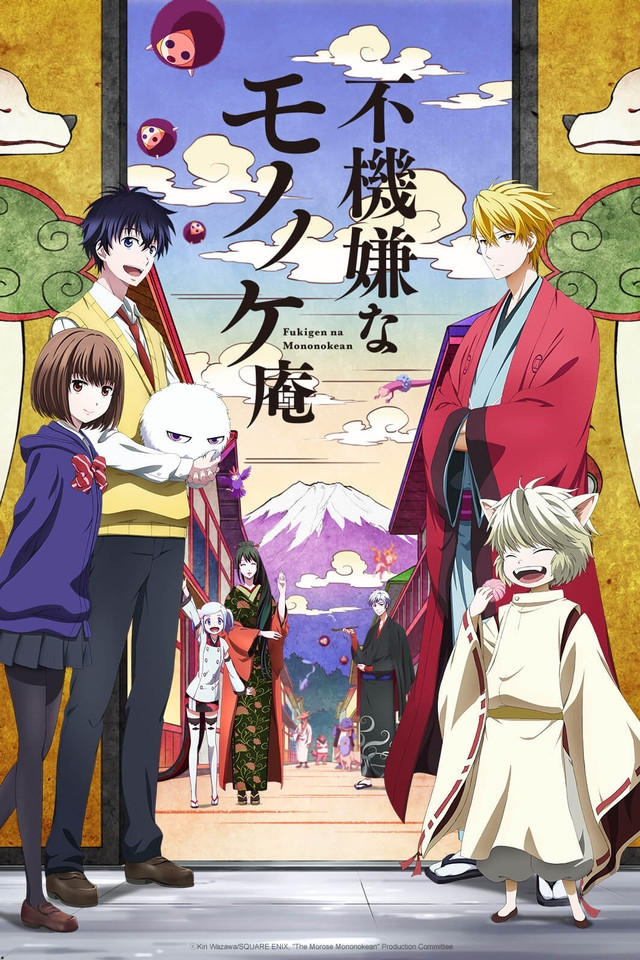 Main voice cast (1st season):
Hanae Ashiya: Yuki Kaji (Eren Yeager in Attack on Titan)
Haruitsuki Abeno: Tomoaki Maeno (Son Hak in Yona of the Dawn)
Zenko Fujiwara: Ayahi Takagaki (Manny Anbasada in Gundam Reconguista in G)
Yahiko: Ikue Ohtani (Pikachu in Pocket Monster)
Koura: Yoko Hikasa (Mio Akiyama in K-ON!)
Shizuku: Chinami Hashimoto (Chito Kurihara in Prison School)
Rippou: Junichi Suwabe (Keigo Atobe in The Prince of Tennis)
Source: "Fukigen na Mononokean" TV anime Japanese official website
(C) Kiri Wazawa/SQUARE ENIX "The Morose Mononokean" Production Committee