Gonzo-animated first season is now available on Crunchyroll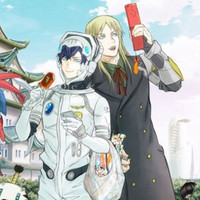 Soon after its 13th episode "ATMOSPHERIC REENTRY/TO EARTH" was aired in Japan last night, the official Japanese website for the TV anime adaptation of Satoshi Miyakawa (story) and Kei Ito (art)'s sci-fi comedy manga Uchu Senkan Tiramisu/Space Battleship Tiramisu announced that the anime's second season titled Space Battleship Tiramisu II (Zwei) is set to premiere in October 2018, and posted a teaser visual and a 15-second teaser trailer introducing the two Ichinose brothers who enjoy sightseeing in Nagoya.
Before the TV premiere, an advance screening for the second season's episode is scheduled to be held at Nissho Hall in Tokyo twice (14:00/17:00) on September 29. The anime' five main voice actors: Kaito Ishikawa (Subaru Ichinose), Takahiro Sakurai (Isuzu Ichinose), Junichi Suwabe (Vulgar Hummer), Takuya Eguchi (Subaru-B), and Jouji Nakata (The under hair) will also join. The price for the tickets is 7,776 yen (71 US dollars) and an advance entry coupon for the ticket will be included
in the first season's two Blu-ray Box set.
Teaser visual for the second season
【『宇宙戦艦ティラミスⅡ(ツヴァイ)』2018年10月放送予定!】
「特別編!地球日誌」
地球に堕ちたスバルがどうやら日誌を書いているようです。
観光を満喫していたスバルですが、イスズに急に写真を撮られて…?https://t.co/PTkrLVSZgk#tiramisu pic.twitter.com/24OcS2fjZm

— TVアニメ『宇宙戦艦ティラミス』公式@放送中!! (@tiramisu_anime) 2018年6月25日
Teaser trailer
---
The first season of the Gonzo-animated series premiered in Japan on April 2, and has been also available
to Crunchyroll members in the United States and Canada.
1st season key visual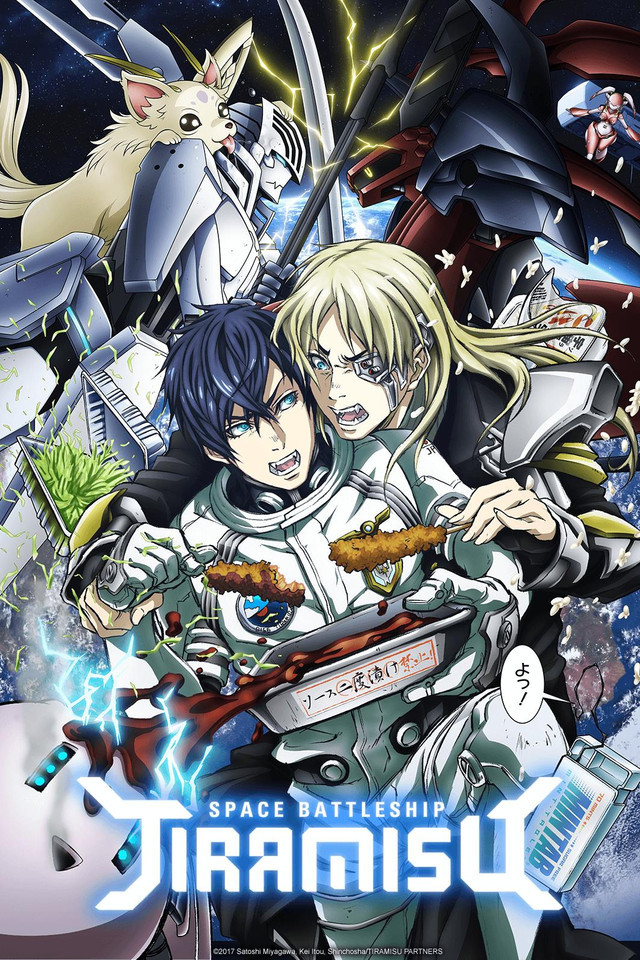 Main voice cast:
Subaru Ichinose: Kaito Ishikawa (Rinne Rokudou in Rin-ne)
Isuzu Ichinose: Takahiro Sakurai (Osomatsu Matsuno in Mr. Osomatsu)
Vulgar Hummer: Junichi Suwabe (Viktor Nikiforov in Yuri!!! on Ice)
Subaru-B: Takuya Eguchi (Takeo Gouda in Ore Monogatari!!)
Narrator: Akio Otsuka (Batou in Ghost in the Shell)
Venturi Leroy: Takaya Hashi (Kurosaki in Mobile Police Patlabor)
Ligier Leroy: Aya Endoh (Sheryl Nome in Macross Frontier)
Shigeruko Honda: Satomi Arai (Kuroko Shirai in A Certain Magical Index)
The under hair: Jouji Nakata (Alucard in Hellsing)
PAC2-AR: Haruko Momoi (Komugi Nakahara in The SoulTaker)
Source: TV anime "Space Battleship Tiramisu" official website, Twitter
© Satoshi Miyakawa, Kei Ito, Shinchosha/"Space Battleship Tiramisu" Production Committee