The production of the popular swimsuit episode is already finished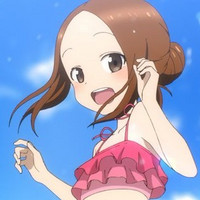 As reported, a newly-produced OVA (original video anime) will be bundled with the 3,780 yen (35 US dollars) special edition set of the next 9th tankobon volume of Soichiro Yamamoto's love comedy manga series KARAKAI JOZU NO TAKAGI-SAN.
It is confirmed today that the OVA is based on the "Water Slider" episode that was included in the manga's 6th volume released in August 2017. The episode telling a double date at a pool by Nishikata-kun with Takagi-san and Nakai-kun with Mano-chan was first published in the August 2017 issue of Monthly Shonen Sunday/Gessan. Both the special edition and the 596 yen regular edition will be released on July 12.
からかい上手の高木さん:人気エピソード「ウォータースライダー」がアニメ化 コミックス第9巻の特別版に収録 https://t.co/szAUFpiVCw

— MANTANWEB (まんたんウェブ) (@mantanweb) 2018年6月25日
According to Gessan's official Twitter, the production of the OVA episode was already finished by June 15.
「からかい上手の高木さん」新作OVAが完パケいたしました! 最後はテープを直接納品して、某アニメで見た制作進行ごっこさせていただきました。これからDVDをプレスして7/12皆様のお手元にお届けいたします!(P) #高木さんめ pic.twitter.com/oFks4iCPIT

— ゲッサン編集部 (@gessanofficial) 2018年6月15日
【特報】『からかい上手の高木さん』新作アニメ制作決定! 7月発売のコミックス最新9巻にOVA付きの特別版が同時発売です。たった今予約受付開始! #高木さんめ pic.twitter.com/iwTNRrVFM8

— ゲッサン編集部 (@gessanofficial) 2018年3月26日
Manga 6th volume cover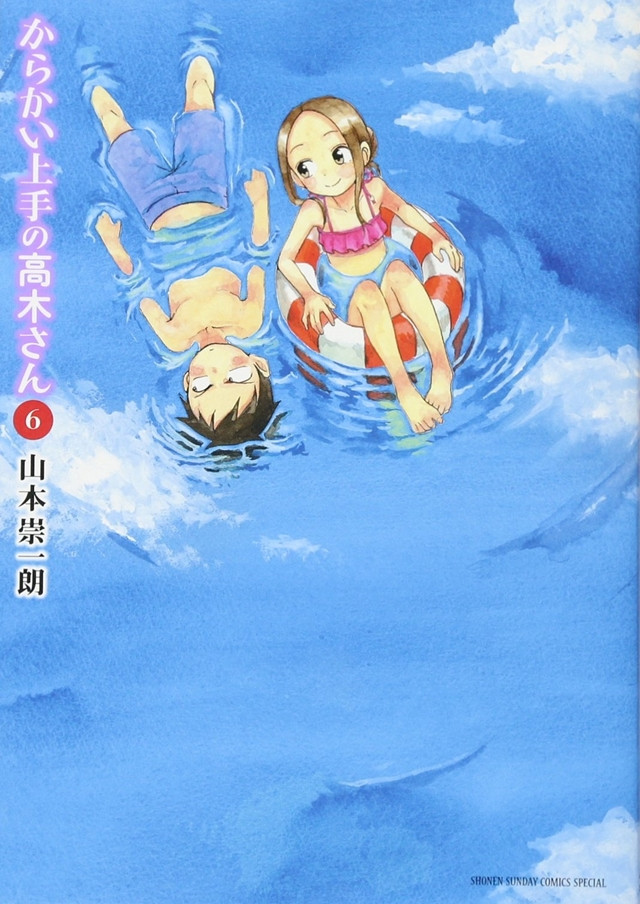 ---
The TV anime KARAKAI JOZU NO TAKAGI-SAN is now available to Crunchyroll members in the following
territories: North America, Central America, South America, Australia, New Zealand, United Kingdom,
and Ireland.
Source: Mantan Web, Gessan official Twitter
© Shogakukan Inc. 2018
©2018 Soichiro Yamamoto, Shogakukan/KARAKAI JOZU NO TAKAGI-SAN Production Committee