Rendez-vous en septembre !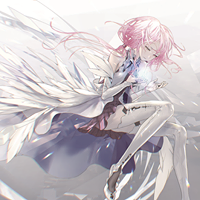 Le groupe de musique japonais EGOIST a annoncé jeudi dernier sur ses comptes Facebook et Twitter qu'il se produirait en concert à Singapour le 8 septembre prochain à 19h (heure locale). Toutes les informations relatives au concert seront d'ailleurs disponibles sur la page de l'événement, disponible sur le site Internet de la salle [email protected] Singapore.
EGOIST était à l'origine un groupe fictif de l'animé Guilty Crown dont les chansons étaient interprétées par le groupe Supercell, mais la voix de la chanteuse Chelly découverte à cette occasion a été si populaire que le groupe a finalement ancré son existence dans le monde réel. Depuis 2011, le groupe est à l'origine de plusieurs génériques d'animés, comme Psycho-Pass, Kabaneri of the Iron Fortress ou encore Fate/Apocrypha.
Source : ANN