Home video releases are due out this fall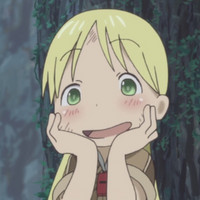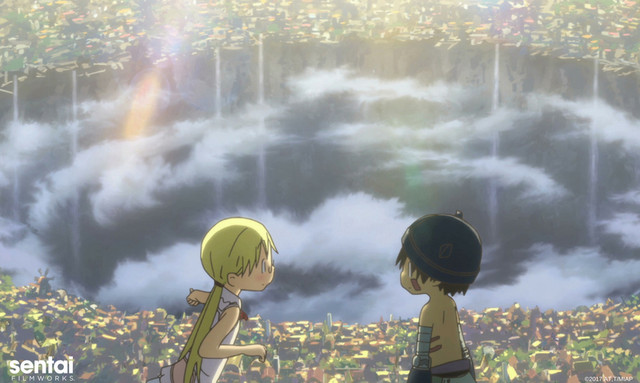 After revealing the leads during its Anime Expo 2018 panel, Sentai Filmworks went ahead and unleashed the full English dub cast lists for both Made in Abyss and Scum's Wish. See who's playing who below.
Here are the voices you can look forward to hearing in Made in Abyss:
Director: Kyle Colby Jones
Official English Cast:
Riko Brittany Lauda
Reg Luci Christian
Nanachi Brittney Karbowski
Mitty Monica Rial
Nat Shannon Emerick
Shiggy Terri Doty
Jiruo Daniel Regojo
Kiyui Kalin Coats
Habolg John Swasey
Ozen Christine Auten
Marulk Kelley Peters
Lyza Shelley Calene-Black
Bondrewd David Harbold

Also with Allison Sumrall
Julie Oliver-Touchstone
James Belcher
Lisa Villegas
The Made in Abyss Complete Collection and Premium Box Set are due out this October.
Synopsis:
No one knows what's at the bottom of the Abyss. No one who's ventured that far has ever returned. What is known is that the Abyss is filled with strange creatures and priceless relics that have lured generations of fortune hunters into a diabolical trap. Because while anyone can descend into the Abyss safely, coming back up triggers a nightmarish series of transformations and madness. And the deeper you go, the less chance you have of coming back unchanged. But when 12-year-old Riko receives a message that her missing mother might still be alive deep in the Abyss, she knows she has to go to her. She must go even if it's a one-way trip for her and her robot friend Reg as they brave the ultimate darkness in MADE IN ABYSS.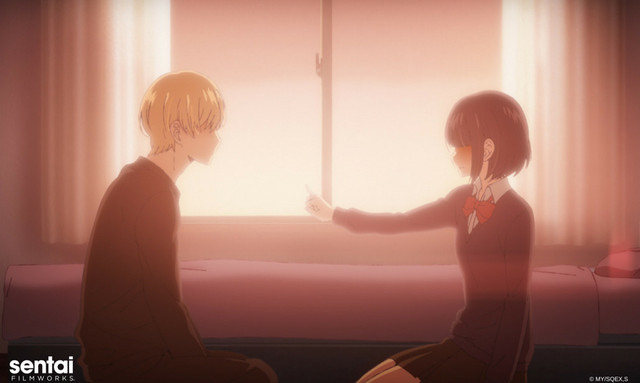 The cast of Scum's Wish includes:
Director Shannon Reed
Official English Cast:
Hanabi Avery Smithhart
Mugi Greg Cote
Kanai Adam Noble
Akane Maggie Flecknoe
Noriko Brittney Karbowski
Sanae Molly Searcy
Atsuya Joe Daniels
Hanabi's Mother Courtney Lomelo
Mei Christina Kelly
Terauchi Gabriel Regojo
Mito Juliet Simmons
Ayumi Katelyn Barr
Little Noriko Brittney Karbowski
Teenage Akane Maggie Flecknoe
Young Hanabi Avery Smithhart
Young Mugi Katelyn Barr
The Scum's Wish Complete Collection is due out this September.
Synopsis:
Hanabi has loved her older friend Narumi for years, but she's still in high school and not only is Narumi now her new homeroom teacher, he's also clearly in love with the music teacher, Akane. And as awkward as being the unwanted third in a romantic triangle can be, things become even more twisted for Hanabi when she learns that another student, Mugi, is in love with Akane. That leads to a strange idea: since the ones that Mugi and Hanabi are in love with aren't available, the two unrequited thirds start to explore the idea of becoming each other's substitute surrogate relationship. It's not about romance, of course. Just sex and convenience. Or at least that's what they keep telling themselves as love's wires become hopelessly crossed and ensnarled in SCUM'S WISH.
-------
Joseph Luster is the Games and Web editor at Otaku USA Magazine. You can read his webcomic, BIG DUMB FIGHTING IDIOTS at subhumanzoids. Follow him on Twitter @Moldilox.