New slate follows massive expansion into animated content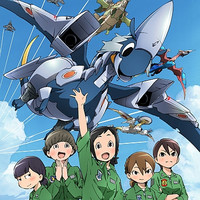 With Netflix participating at Anime Expo officially for the first time, the streaming platform made sure to the the most of its presence at the convention by unveiling its expanded slate of animated series, which include the renewal of Aggretsuko, as well as premiere dates for new and continuing series.
ULTRAMAN (directed by Kenji Kamiyama and Shinji Aramaki) (Produced by Production I.G. in association with Sola Digital)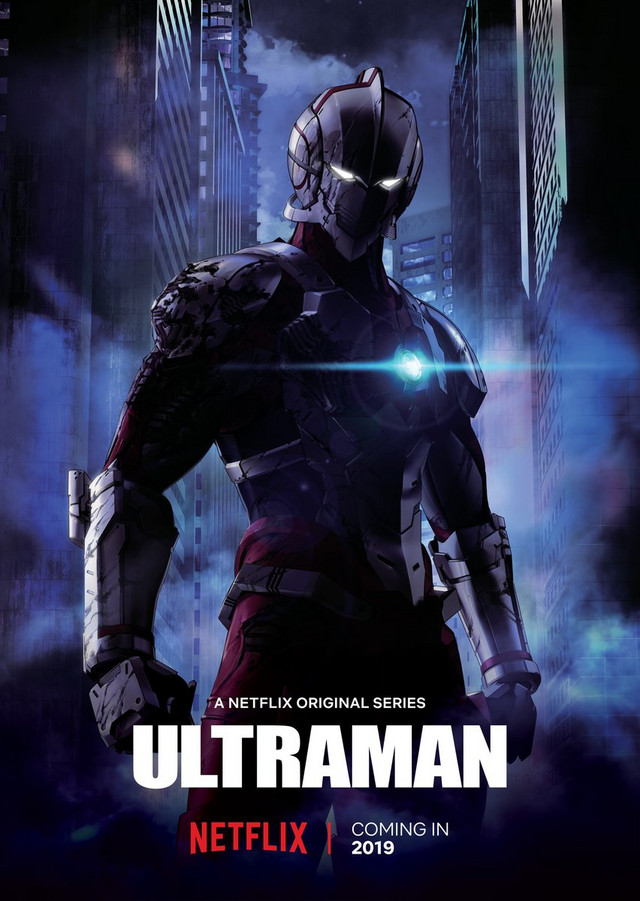 An action drama centered around a man possessing the spirit and DNA of the legendary hero "Ultraman" as he wears a metallic ultra suit and fights against evil.
Kengan Ashura (Produced by LARX ENTERTAINMENT, directed by Seiji Kishi and written by Makoto Uezu)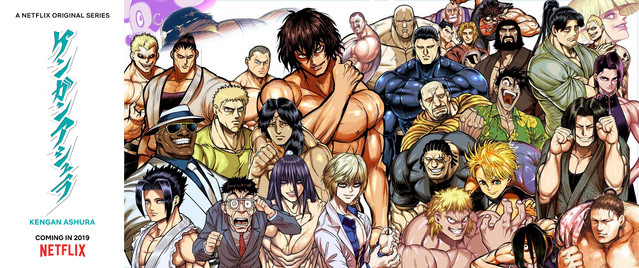 Kazuo Yamashita is an ordinary fifty-six year old man who one day is summoned by the chairman of his company and hired as a gladiator. He learns that these hired gladiators engage in battles called "Kengan Matches: to protect the corporate rights of the businesses they represent. Kazuo Yamashita is assigned to battle a mysterious Kengan fighter named Ohma Tokita. Both men join the "Kengan Zetsumei Tournament" with the hope of winning the spot as chairman of the Kengan Organization.
Aggretsuko Season 2 (written and directed by Rarrecho)
Everyone's favorite death metal panda is back! Retsuko will return to Netflix for Aggretsuko Season 2. Produced by Fanworks and featuring a character originally created by Sanrio, the creator of Hello Kitty, season two of Aggretsuko is coming to Netflix.
GODZILLA: City on the Edge of Battle (Produced by Polygon Pictures and TOHO, story and script by Gen Urobuchi, directed by Koubun Shizuno, andHiroyuki Seshita)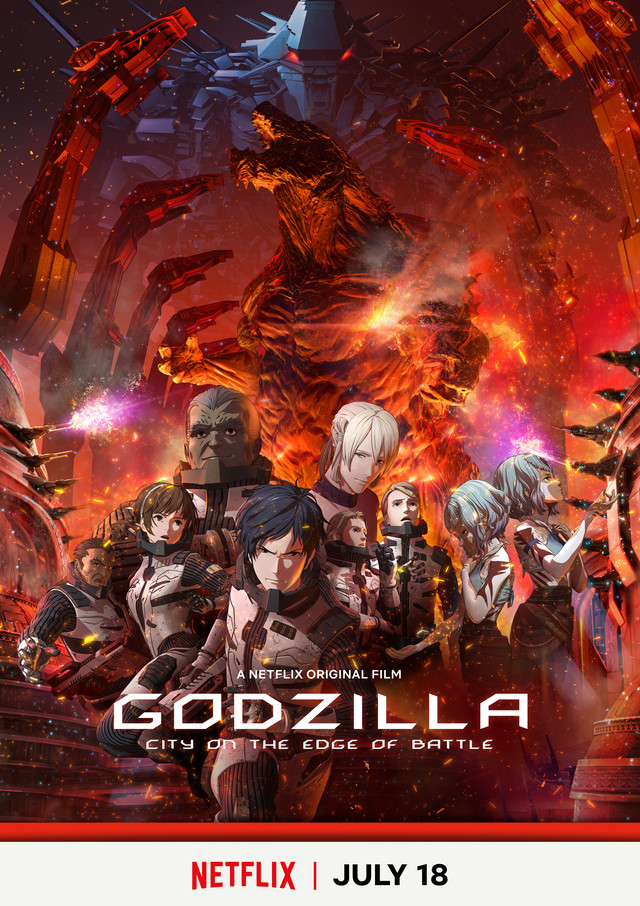 The sequel to GODZILLA: Planet of the Monsters, this epic re-imagining of the Godzilla world in a futuristic setting pits humans and robots against the biggest Godzilla ever seen in an interplanetary struggle for survival.
Dragon Pilot (Hisone to Masotan) (Produced by Studio Bones, written by Mari Okada, directed by Hiroshi Kobayashi and Shinji Higuchi)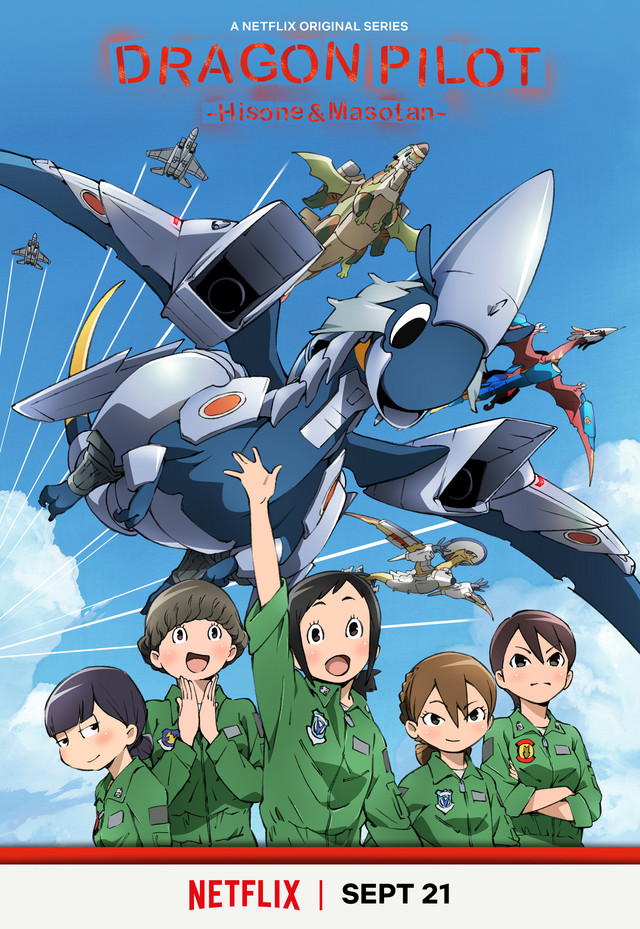 Recently stationed Air Self-Defence Force rookie Hisone Amakasu is chosen by a dragon concealed within Gifu Air Base to be his pilot.
Castlevania Season 2 (Directed by Sam Deats, Written/Produced by Warren Ellis, Executive Producers Adi Shankar, Fred Seibert and Kevin Kolde)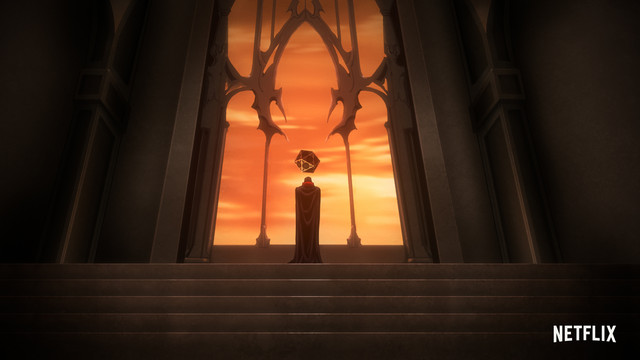 Returning to Netflix for a second season, Castlevania, inspired by the classic videogame series, is a dark medieval fantasy following the last surviving member of the disgraced Belmont clan, trying to save Eastern Europe from extinction at the hand of Vlad Dracula Tepes himself. Trevor Belmont, last survivor of his house, is no longer alone, and he and his misfit comrades race to find a way to save humanity from extinction at the hands of the grief-maddened Dracula and his sinister vampire war council.
Castlevania Season 2 will launch on Netflix on October 26, 2018
Cannon Busters (Creator / Director / Executive Producer: LeSean Thomas)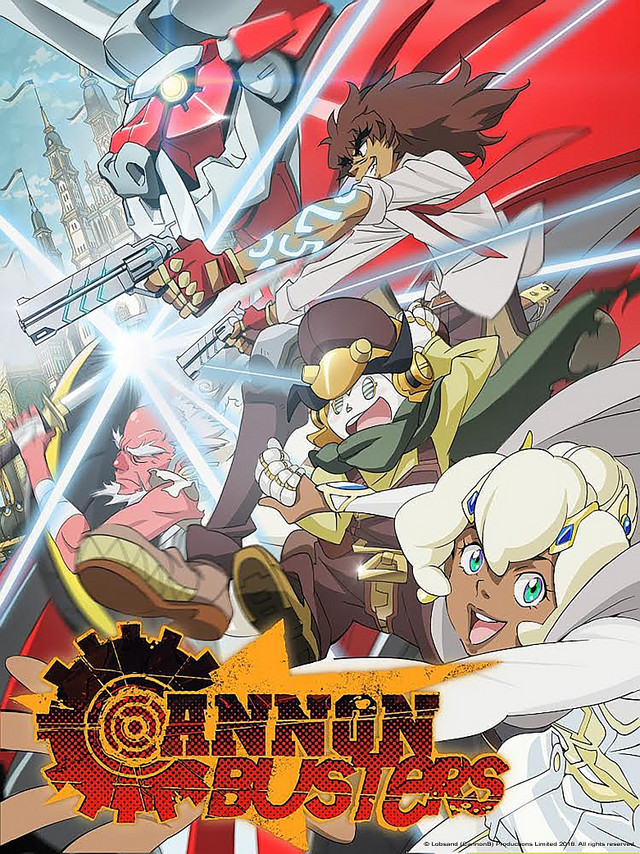 The show follows the adventures and exploits of S.A.M, a high-end friendship droid who's joined by a quirky, discarded maintenance robot and a brash, deadly fugitive. Together, the unlikely trio embarks on an unforgettable journey in a fantastic and dangerous world in search of S.A.M's best friend, the heir to a kingdom under siege.
Cannon Busters will launch on Netflix on April 1, 2019