Studio Deen-animated adaptation is set to premiere on August 3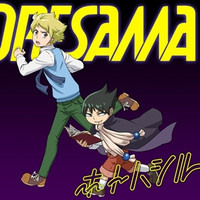 Lantis' official YouTube channel has started streaming a 30-second preview music video for J-pop duo ORESAMA's 6th single song "Hotohashiru" to be released on August 22. The tune is set to be featured as the ED theme for the upcoming TV anime adaptation of Yoshiyuki Nishi's dark fantasy manga Muhyo to Roji no Mahouritsu Soudan Jimusho/Muhyo & Roji's Bureau of Supernatural Investigation. The Studio Deen-animated series will premiere on BS Sky PerfecTV! on August 3.
In addition to vocalist PON's sharp dance performance, the clip also features various visual images created with typography, characters, dot art, live-action, and 2D animation. Its full-length version will be posted at a later date.
The unit consisting of female vocalist/lyricist PON and guitarist/composer Hideya Kojima was formed in 2015 and has provided theme songs for Wolf Girl and Black Prince, Alice & Zoroku, and Magical
Circle Guru Guru (watch those song's MVs in the bottom of this article).
"Hotohashiru" 30-second spot
First press limited edition sleeve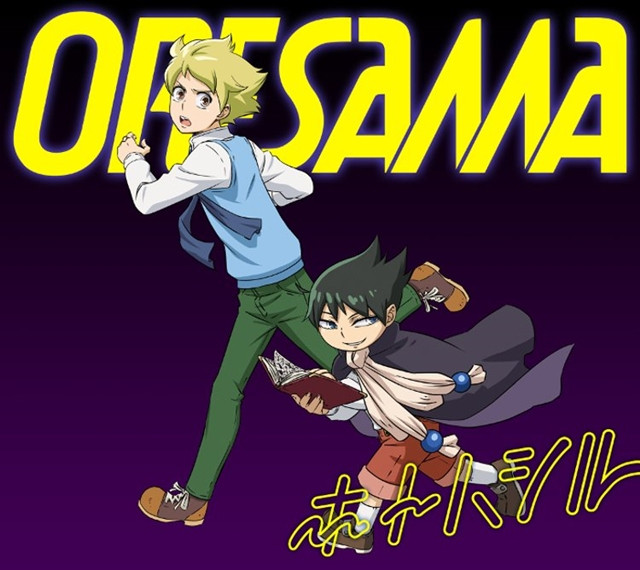 CD jacket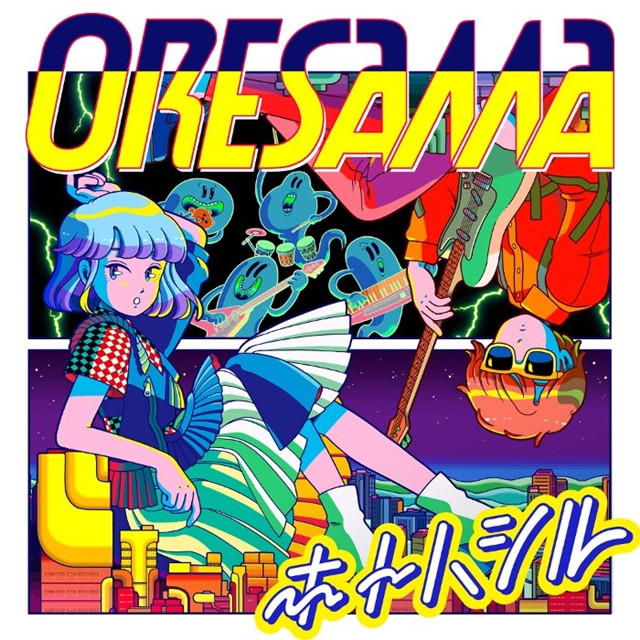 Latest artist photo
【RELEASE】
ニューシングル発売決定
タイトルは『ホトハシル』
2018年8月22日(水)発売#ムヒョロジ

【LIVE】
ワンマンライブ詳細解禁
『ワンダーランドへようこそ
~in AKASAKA BLITZ~』
2018年9月13日(木) マイナビBLITZ赤坂

新アー写も解禁

詳細は随時HPhttps://t.co/eGuYCeaKVy pic.twitter.com/uzub78iryL

— ORESAMA (@o_oresama) 2018年6月11日
---
1st single "Ookami Heart" (Wolf Girl and Black Prince ED/December 3, 2014 release)
3rd single "Wonder Drive" (Alice & Zoroku OP/May 24, 2-17 release)
4th single "Trip Trip Trip" (Magical Circle Guru Guru 1st OP/July 26, 2017 release)
5th single "Ryusei Dance Floor" (Magical Circle Guru Guru 2nd OP/October 25, 2017 release)
Source: ORESAMA official website
(C) Yamaha Music Entertainment Holdings, Inc.
(C) Yoshiyuki Nishi/Shueisha, NuhyoRoji Production Committee