999-limited production item will be shipped in the middle of October 2018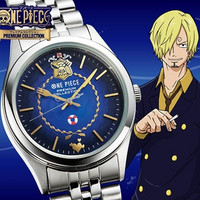 As reported several times, Imperial Enterprise has released various collaboration items with the One Piece anime franchise from its "One Piece Premium Collection" brand in Japan, such as accessories, bags, wallets, and watches. Its latest entry is 999-limited production wristwatch named "All Blue" inspired by Vinsmoke Sanji, a member of the Straw Hat Pirates. The name of the watch is, of course, taken from the mystical place where all the seas of the world join together. Sanji's dream in the One Piece story is to find the legendary sea.
Imperial Enterprise's official online store PREMICO started accepting pre-orders for the 29,800 yen (about 265 US dollars) item on July 16, which was "Umi no Hi/Marine Day," a Japanese national holiday to give thanks to the ocean's bounty.
The gradation blue-colored clock face has the emblem of "Red Foot" Zeff's restaurant "Baratie," and
the two clock hands imitate the shape of fork and knife. And an image of Sanji is engraved on the back
cover with an edition number. Purchasers have two choices for its band, leather or metal, at the same
price. The officially-licensed item's scheduled shipping date is the middle of October 2018.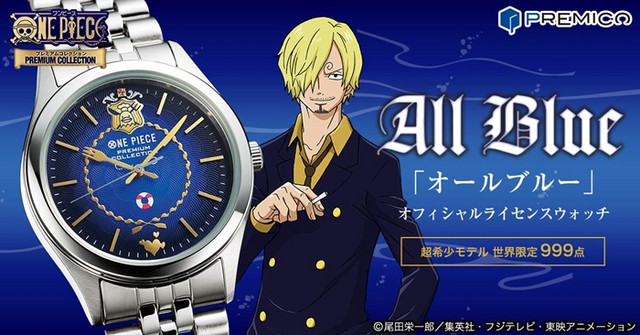 Metal band edition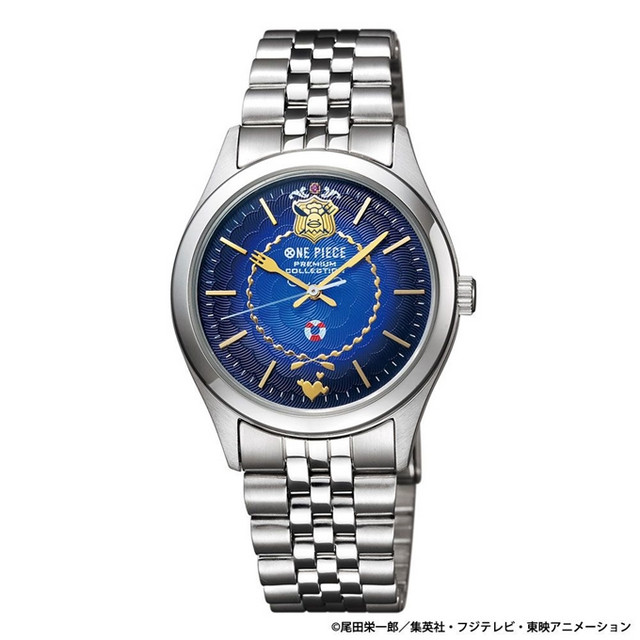 Leather band edition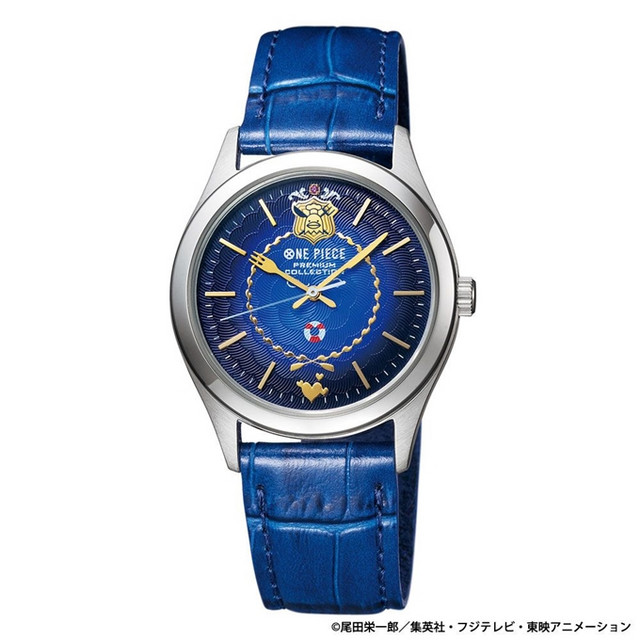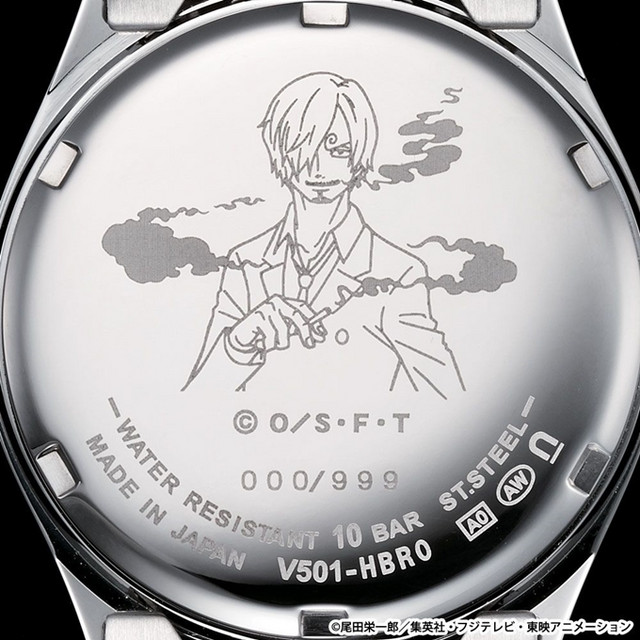 The set includes a wood pattern box printed with Sanji's pirate flag mark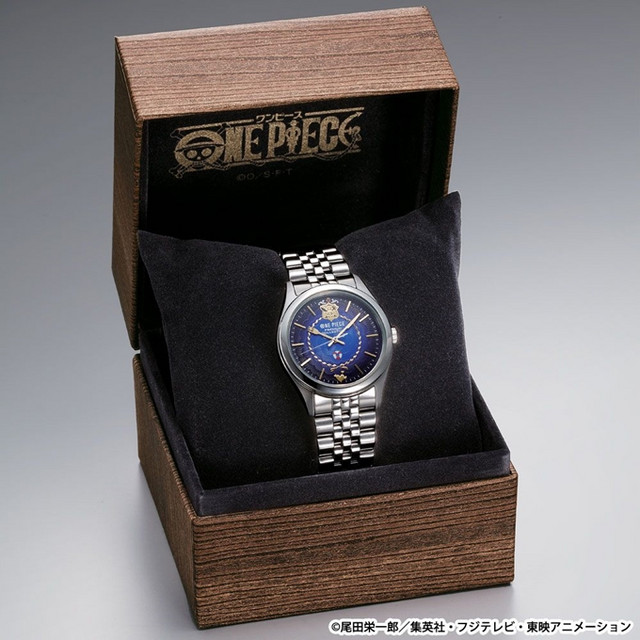 Source: Imperial Enterprise press release
© Eiichiro Oda/Shueisha, Fuji TV, Towi Animation