However, the cast for Pubic Hair has not yet been revealed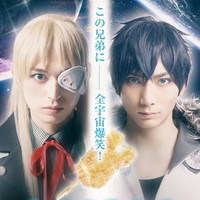 The official website for the upcoming stage play adaptation of Satoshi Miyakawa (story) and Kei Ito (art)'s sci-fi comedy manga Uchu Senkan Tiramisu/Space Battleship Tiramisu has revealed a key visual featuring the two Ichinose brothers, Subaru and Isuzu, along with six cast visuals in their character costumes.
4cu (Hetalia musicals) works on planning and production of the stage play. Kazuhito Yoneyama (Romancing Saga, La Corda d'Oro) is attached to direct on a script by Yuusei Naruse (Yowamushi Pedal stage plays). It is scheduled to be performed at Theater Sun Mall in Tokyo from July 25 to 31, at Gifu-City Cultural Center in Gifu on August 4 and 5, then at ABC Hall in Osaka on August 11 and 12.
Key visual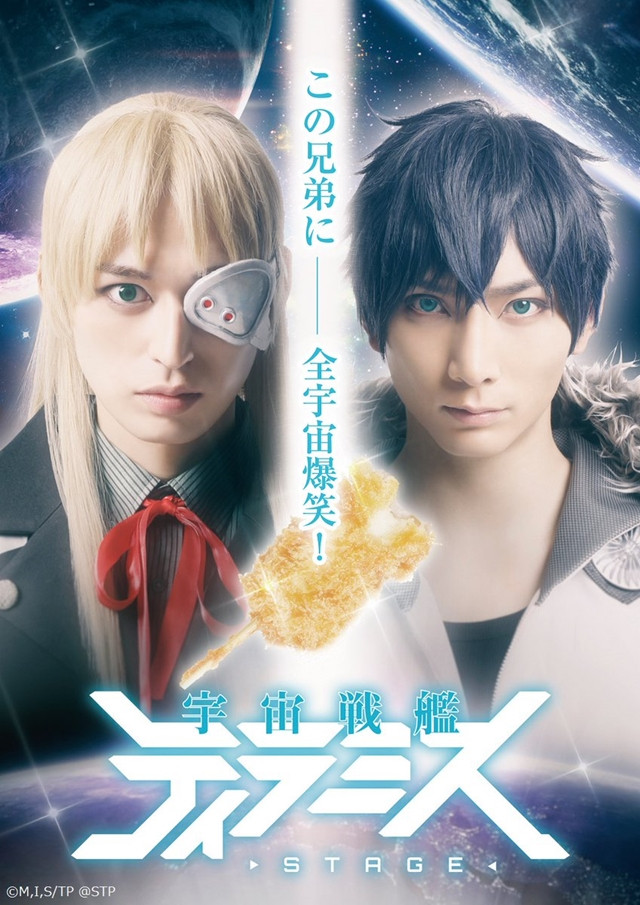 Cast visuals
Subaru Ichinose: Kentaro Menjo (Amatsu Ida in Prince of Stride The Live Stage)
Isuzu Ichinose: Gaku Takamoto (Prussia in Hetalia ~in the new world~)
Vulgar Hummer: Yusuke Ueda (Kippei Tachibana in The Prince of Tennis musical)
Subaru-B: Kotaro Ito (Simon in Tengen Toppa Gurren Lagann stage play)
Ligier Leroy: Kaede Fujimoto
Venturi Leroy: Ryuko Isogai (Senri Chisato in The Prince of Tennis musical)
【ビジュアル公開!】キービジュアル&キャラクタービジュアルを一挙公開!
スバル&イスズの兄弟が鋭く見つめる先は…?
初日まで2週間をきり更に加速するティラステ!劇場でお待ちしております!https://t.co/mxeaZvdm1a #ティラステ #宇宙戦艦ティラミス pic.twitter.com/0X5B9pr64j

— 舞台『宇宙戦艦ティラミス』公式 (@tiramisu_stage) 2018年7月13日
One of the series' most important characters, Subaru's precious friend Pubic Hair is confirmed to appear
in the stage play as well, but its cast has not been announced yet.
【追加キャラ】あの「陰毛」がティラステに登場!?果たして「陰毛」役となる衝撃の配役は…?劇場でお確かめ下さい!
チケット一般先行は明日21日より受付開始!
≪受付期間≫6月21日[木]18:00〜24日[日]23:59
◎詳細はコチラ→https://t.co/mxeaZvdm1a #ティラステ #宇宙戦艦ティラミス pic.twitter.com/5jgEddpEFw

— 舞台『宇宙戦艦ティラミス』公式 (@tiramisu_stage) 2018年6月20日
Source: "Space Battleship Tiramisu" stage play official website and Twitter
© Satoshi Miyakawa, Kei Ito, Shinchosha/"Space Battleship Tiramisu" Production Committee
© Stage Play "Space Battleship Tiramisu" Production Committee