SDCC runs 7/19 – 7/22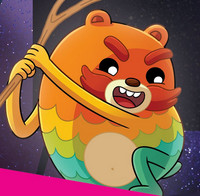 I hope you all haven't gotten tired of us, cuz VRV is hitting the road hardcore for the next few weeks. Next stop: San Diego Comic-Con!
We thought we'd change it up a bit with a booth! Alright, we know, it's no tunnel. But it's not the size that matters, right? We are bringing some BIG stuff to pack into our sma– reasonably sized space.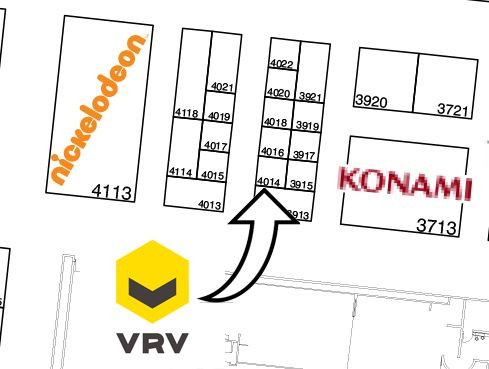 Check us out at Booth #4014 and you can:
Walk away with a free button (while supplies last)

Walk. Away. Dude, if there's no line, ain't that special?

Give a high five to our booth staff. Put some joy in their day. They need it.

Play our Scratch-to-Win game!
That's right, you heard us (if you can hear by reading). We have a Scratch-to-Win game! Swing on by the booth and get yourself a scratcher card.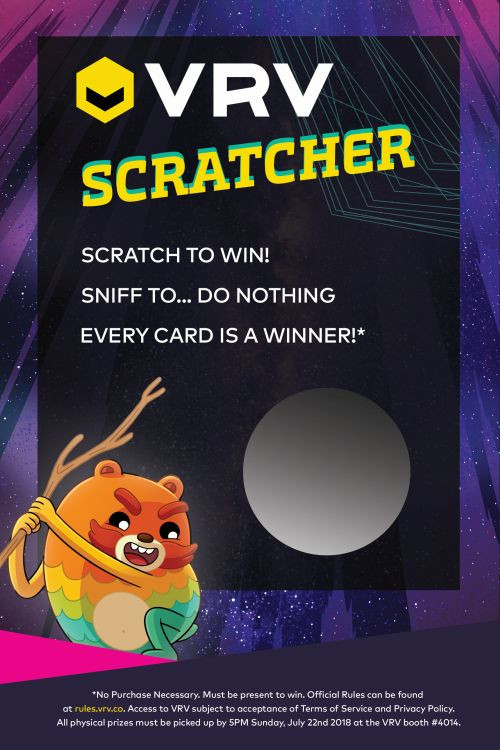 Sweet, right? There's a bunch of different prizes you can win, with the lucky few scoring the GRAND PRIZE – a custom-skinned PS4! Don't stress, everyone walks away a winner with VRV (while supplies last, of course). Prizes can only be redeemed at the show, so check your card before you're gone. We have a limited supply, too, so don't miss your chance to snag a scratcher and play to win!
Plus, come see us at our two panels: