The voice of Azusa Nakani (K-ON!), Kirino Kousaka (Oreimo), Leafa (Sword Art Online)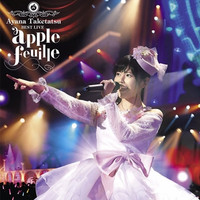 The official website for 29-year-old popular anime voice actress Ayana Taketatsu has posted a five-minute digest clip from her latest live DVD/Bluy-ray "BEST LIVE 'apple feuille'" to be released on August 22. The 120-minute disc includes the 18 songs performed at her solo concert at Toyosu PIT in Tokyo on February 25, 2018.
The one-day concert was held as a follow-up to her first best album "apple feuille" released on November 29, 2017, and she performed all of her 10 solo single songs, from her 1st single "Sinfonia! Sinfonia!!!" (April 11, 2012) to her 10th "OH MY Sugar Feeling!!" (January 31, 2018).
Song List:
-Prologue-
1. "Lucky Tune♪"
2. "♪ no Kuni no Alice" (2nd single)
-MC 1-
3. "Yumeiro Soleil"
4. "Jiku Tours" (3rd single)
5. "Shumatsu Cinderella" (4th single)
-Short Movie "Ayachi Research"-
-MC 2-
6. "OH MY Sugar Feeling!!" (10th single)
7. "Kajirikake no Ringo" (6th single)
8. "Wonderful World" (5th single)
9. "Sepia-iro"
10. "HIKARI"
-Band Performance-
11. "Little*Lion*Heart" (7th single)
12. "Miss. Revolutionist" (9th single)
-MC 3-
13. "apple*colorful*princess"
14. "Hey! Calorie Queen" (8th single)
15. "Rice to Meat You"
-ENCORE-
-MC 4-
16. "Tenshi ni Furetayo!"
17. "CANDY LOVE"
18. "Sinfonia!Sinfonia!!!" (1st single)
-Epilogue-
DVD/Blu-ray jacket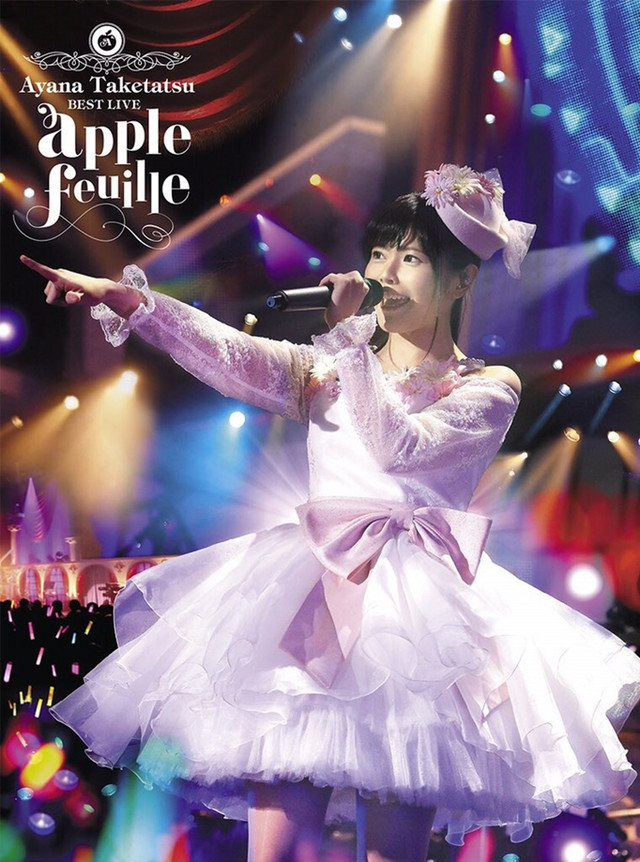 Artist photo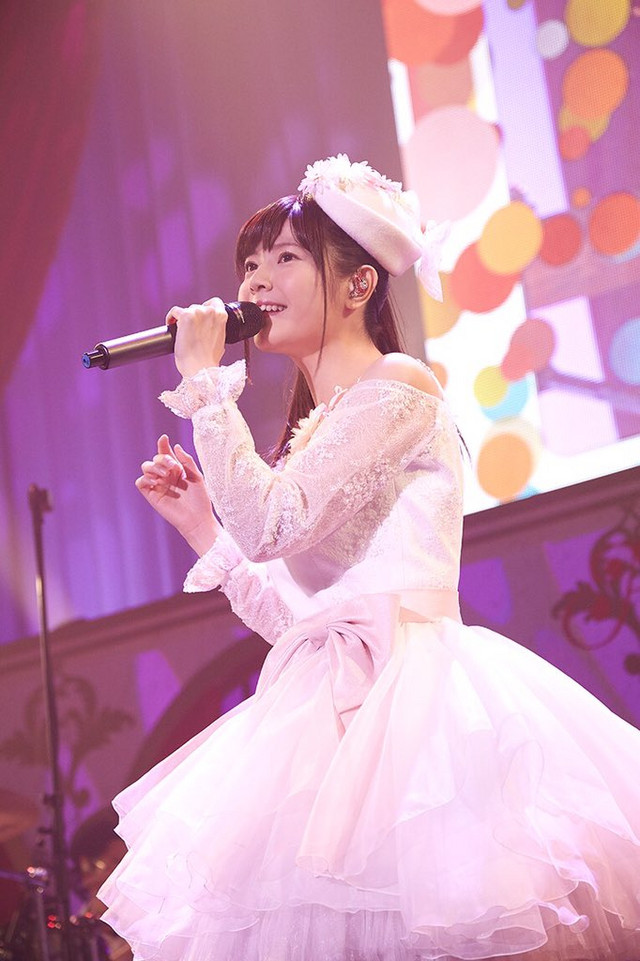 8月22日発売、竹達彩奈BEST LIVE 「apple feuille」BD&DVDのジャケット写真および新アーティスト写真を公開しました!さらに、オリジナル特典絵柄も公開しましたのでぜひチェックしてください! https://t.co/RXqjB0LTn1 #竹達彩奈 #applefeuille pic.twitter.com/xtdqBmAsXx

— 竹達彩奈MusicStaff (@AyanaTake_Music) 2018年7月10日
Source: Ayana Taketatsu official website
© PONY CANYON