Most recent update: 8/1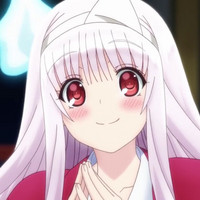 The summer 2018 anime season is fast approaching, and you'll be seeing plenty of additions to Crunchyroll's simulcast lineup. Consider this post your one-stop, regularly-updated destination for all things summer, so let's take a look at some of the series we can look forward to so far.
First, let's start with the latest update as of Wednesday, August 1. Crunchyroll announced the addition of Muhyo & Roji's Bureau of Supernatural Investigation to the summer simulcast lineup. Stay tuned for exact timing!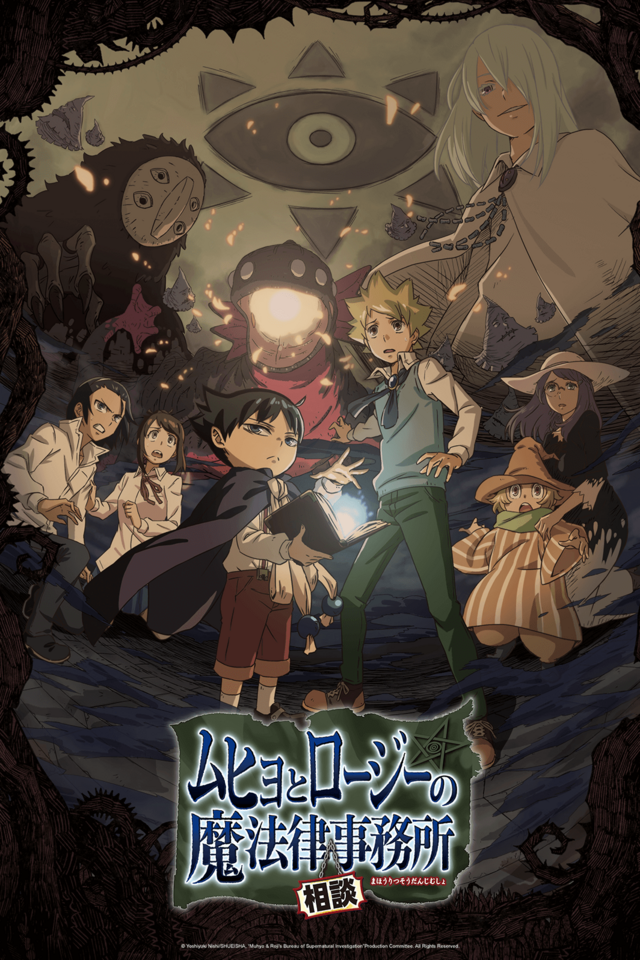 Synopsis:
Are you a victim of unwanted spirit possession? Is there a ghost you need sent up and away... or down to burn for all eternity? If the answer is "yes," then you need Muhyo and Roji, the experts in supernatural law. Serving justice to evil spirits is their specialty.
There's also more information on the previously-announced Starlight Promises, which officially launches on August 3 for Crunchryoll members in the following territories: Worldwide excluding Japan, China, Taiwan, Hong Kong and Macau.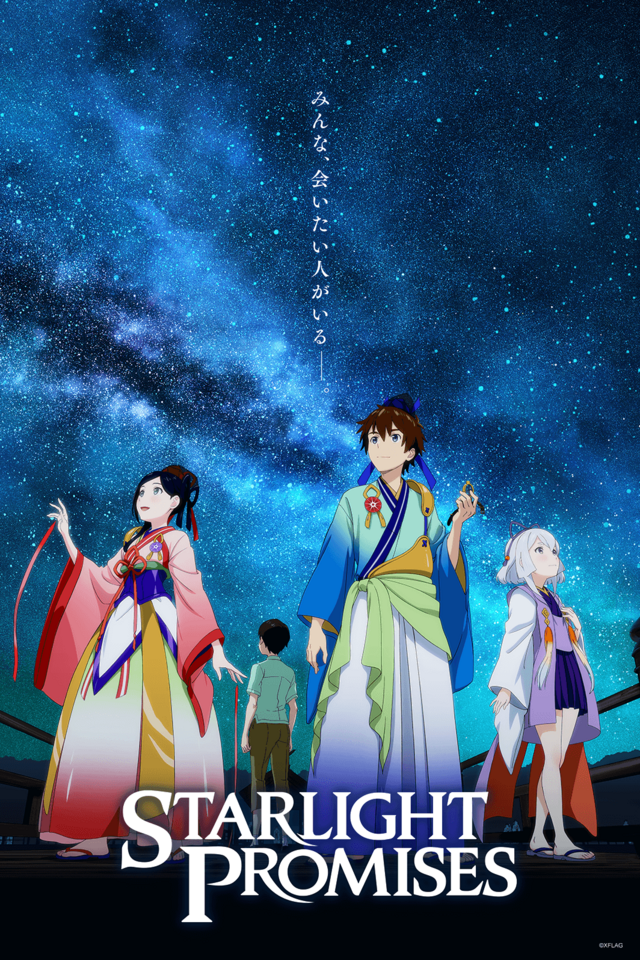 Synopsis:
"A festival of miracle, where you can meet whoever you want to meet."
Mihara Shoma, a first-year in high school, receives a message from his best friend Atsushi, who he hadn't heard from in ages. "Wanna come to this cool little festival I found? It's been a while, so I'd like to catch up." Unable to sit around after that, Shoma heads to a ghost village in the mountains for the Tanabata Nanayamatsuri. But he doesn't find Atsushi there. Instead, he meets a girl named Shiori, who has someone she wants to meet as well. The master of ceremonies, Kanna, tells Shoma, "I believe you will see Atsushi-sama during the course of the festival." And so, in order to meet him, Shoma prepares for the festival along with Shiori, but they get dragged into a series of bizarre incidents happening around the village.
Will Shoma be able to meet Atsushi once again?
Previous update:
Territories: Worldwide except for Asia.
Time: Sundays at 7:45pm PDT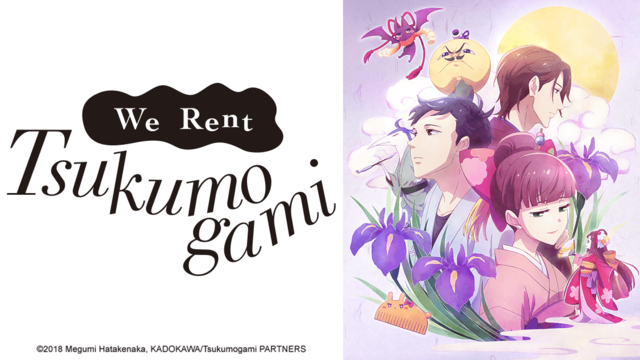 Synopsis:
A pair of adopted siblings run a rental shop in old Edo (Present-day Tokyo) where fire and flooding is prevalent and everyday items are rented out to not impede when they flee. Mixed in the inventory are old objects that have turned into spirits after hundreds of years of existence called, Tsukumogami.
These supernatural creatures listen to conversations around town and spread it as gossip. It is up to the good-hearted siblings to react to these quarrels and resolve the situation using the powers of the Tsukumogami.
Summer 2018 Additions:
Music Girls

Calamity of a Zombie Girl

Late Night! The Genius Bakabon

The Journey Home

Time
Saturdays at 10:30am PDT

Tuesdays at 9:00am PDT

Tuesdays at 11:05am PDT

Saturdays at 10:00pm PDT

Territories

Worldwide except for Asia

North America, Latin America, Russia, South Africa + Scandinavia (Sweden, Norway, Denmark, Finland, Iceland)
TBA

Worldwide except for Asia

Studio
Studio DEEN
GONZO, Stingray
Pierrot+
TMS Entertainment
Details
Here
Here (Trailer #1)
Here
Here
Gintama Season 4

Angolmois: Record of Mongol Invasion

Phantom in the Twilight

Planet With

Time

Sundays at 11:35am PDT

Wednesdays at 12:30am PDT

Mondays at 9:30am PDT

Sundays at 7:30am PDT

Territories

Worldwide except for Asia

Worldwide except for Asia & Australia, New Zealand

Worldwide except for Asia

Worldwide except for Asia

Studio
Bandai Namco Pictures
NAZ
LIDENFILMS
J.C.Staff
Details
Here
Here
Here
Here
Free! - Dive to the Future

Lord of Vermilion: The Crimson King

Holmes of Kyoto

Starlight Promises

Time

Wednesdays at 9:00am PDT

Fridays 10:35am PDT

Mondays at 11:35am PDT

TBA
Territories

Worldwide except for Asia

Worldwide except for Asia & French speaking territories

Worldwide except for Asia

Worldwide excluding Japan, China, Taiwan, Hong Kong and Macau

Studio
Kyoto Animation
asread, Tear Studio
Seven
XFlag, Yokohama Animation Lab
Details
Here
Here
Here (Trailer #1)
TBA
Monster Strike 3rd Season

THE [email protected] CINDERELLA GIRLS Theater 3rd Season

Asobi Asobase- workshop of fun -

Encouragement of Climb Season 3

Time

Sundays at 3:00am PDT

Tuesdays at 5:55am PDT

Sundays at 6:30am PDT

Mondays at 12:00pm PDT

Territories
Worldwide except for Japan, China, Taiwan, Hong Kong and Macau
Worldwide except for Asia
Worldwide except for Asia
U.S.A, Canada, United Kingdom, Ireland, South Africa, Australia, New Zealand, Finland, Norway, Sweden, Demark, Iceland, Netherlands, Turkey, Latin America (Central and South America including Caribbean), Spain, Portugal, France, Belgium, French Speaking Switzerland, French Speaking Andorra, French Speaking Luxembourg, Monaco, Germany, Austria, Liechtenstein, German speaking Switzerland, German speaking Luxembourg, Middle East and Arabic speaking Africa.
Studio
Studio Hibari
Gathering
Lerche
8bit
Details
Here
Here
Here
Here
OneRoom Season 2

Mr. Tonegawa Middle Management Blues

Working Buddies! Season 2

YAMISHIBAI 6th: Japanese Ghost Stories

Time

Mondays 10:45am PDT

Tuesdays at 12:00pm PDT

Fridays at 6:45am PDT

Fridays 1:30pm PDT

Territories
Worldwide except for Asia
Worldwide except for Asia
Worldwide except for Asia
Worldwide except for Asia
Studio
TYPHOON GRAPHICS
Madhouse
Tomovies
ILCA
Details
Here
Here
Here
Here
Chio's School Road

Harukana Receive

HANEBADO!

Attack on Titan Season 3

Time

Fridays at 7:30am PDT

Fridays 6:30am PDT

Sundays 9:00am PDT

July 22 at 11:00am Pacific Time
Territories
USA, Canada, UK, Ireland, Australia, New Zealand, South Africa, Netherlands, Scandinavia and Latin America
USA, Canada, UK, Ireland, Australia, New Zealand, South Africa, Netherlands, Scandinavia and Latin America
Worldwide except for Asia
The same as Season 2
Studio
Diomedea
C2C
LIDENFILMS
Wit Studio
Details
Here (Trailer #1)
Here (Trailer #1)
Here (Trailer #1)
Here (Trailer #1)
Overlord III

How Not to Summon a Demon Lord

The Master of Ragnarok & Blesser of Einherjar

Angels of Death

Time

Tuesdays 7:30am PDT

Thursdays 6:30am PDT

Saturdays 10:00am PDT

Fridays at 6:00am PDT

Territories
TBA
Worldwide except for Asia
Worldwide except for Asia
Worldwide except for Asia & German-speaking territories
Studio
Madhouse
Ajiado Animation Studio
EMT²
J.C. Staff
Details
Here
Here (Trailer #1)
Here (Trailer #1)
Here (Trailer #1)
Cells at Work!

Yuuna and the Haunted Hot Springs

ISLAND

To Be Heroine

Time

Saturdays 9:30am PDT

Saturdays 9:00am PDT

Sundays 7:30am PDT

Live now!
Territories
TBA
TBA
Worldwide except for Asia
Worldwide except for Asia
Studio
David Production
Xebec
feel.
Haoliners Animation League, Studio LAN
Details
Here (Trailer #1)
Here (Trailer #1)
Here (Trailer #1)
Here
Muhyo & Roji's Bureau of Supernatural Investigation
Time

Fridays 5:30am PDT

Territories
Worldwide except for Asia
Studio
Studio Deen
Details
Here (Trailer #1)
Continuing Series:
My Hero Academia

Steins;Gate 0

Kakuriyo -Bed & Breakfast for Spirits-

Black Clover

Time
Saturdays at 2:30am PDT

Wednesdays at 10:30am PDT

Mondays at 7:30am PDT

Tuesdays at 3:25am PDT
Studio
BONES
White Fox
Gonzo
Studio Pierrot
Details
Here
Here
Here
Here
BORUTO: NARUTO NEXT GENERATIONS

One Piece: Whole Cake Island

Yu-Gi-Oh! VRAINS

GeGeGe no Kitaro

Time

Thursdays at 4:00am PDT

Saturdays at 7:00pm PDT

Wednesdays at 3:55am PDT

Saturdays 7:30pm PDT

Studio
Studio Pierrot
Toei Animation
Studio Gallop
Toei Animation
Details
Here
Here
Here
Here
Case Closed

Today's Menu for the Emiya Family

Anisong Station

MAJOR 2nd

Time

Saturdays at 4:30am PDT

Saturdays at 6:00am PDT

Thursdays at 5:00am PDT

Saturdays 4:00am PDT

Studio
TMS Entertainment
ufotable
N/A
NHK Enterprises
Details
Here
Here
Here
Here
LUPIN THE 3rd PART 5

Future Card Buddyfight Ace

Gundam Build Divers

Shonen Ashibe GO! GO! Goma-chan

Time

Tuesdays at 11:30am PDT

Fridays at 4:30pm PDT

Tuesdays at 3:00am PDT

Saturdays 4:00am PDT

Studio
Telecom Animation Film
Xebec, OLM
Sunrise
NHK Enterprises
Details

Other Top News

Try The NEW CrunchyrollBeta

check it out