September 1-3 at the San Jose Convention Center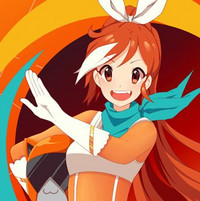 Crunchyroll Expo is all about the fans, which is why we've built a new ticket referral program to reward everyone who spreads the word to family, friends – anyone enchanted by the power of anime!
How does it work?
Once you purchase your ticket, you will receive a unique link to send to your friends, family, coworkers, neighbors, or everyone! Don't forget to share the referral link on your social media feeds too. You earn one point for every ticket sale you refer, earning tiered prizes you don't want to miss!
Prizes include:
1 referral = Exclusive Poster: Score a referer's-only CRX 2018 poster for your inner sanctum.
5 referrals = Exclusive Photo Op: Strike a pose with Hime herself in front of an CRX 2018-exclusive backdrop.
10 referrals = $100 To The CRX Store: Shop our anime swag on site at CRX with a cool hundred bucks in store credit.
Most Referrals = We'll be celebrating our top referrer BIG TIME with a once-in-a-lifetime crowning ceremony live at CRX 2018! All hail Top Referrer!
See you and all your besties in San Jose.