The event period is extended to 18 days from last year's 3 days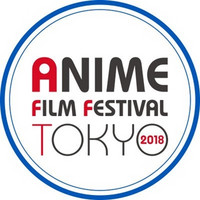 The Executive Committee of Anime Film Festival Tokyo announced that this year's event is scheduled to be held in Shinjuku, Tokyo, from October 6 to 22, with a list of its first screening lineup. More titles will be added at a later date. The organization was established last year as part of The Association of Japanese Animations' Anime Next 100 project to celebrate the 100-year history of Japanese animation since 1917.
Last year's first event was held in the same area on October 13, 14 and 15, 2017 and attracted about 100,000 visitors. Thanks to its huge success, the second event's period is extended to 18 days from three days. In addition to screenings of the latest and classic anime, the event also includes anime song live concerts, collaboration cafes, stamp rally, and original merchandise shops. Advance entries for the tickets will be accepted on the festival's official website from August 11 (regular: 3,000 yen/all night: 4,500 yen).
『アニメフィルムフェスティバル東京2018』今年も開催決定!\(^o^)/ 昨年よりもパワーアップして新宿の街を盛り上げます! 期間:2018年10月6日(土)~10月22日(月) 詳しくはこちら↓ https://t.co/1bJcCKLxSf ぞくぞく情報が公開されていきますのでお見逃しなく!!!#AFFT2018

— AFFT (@afft_info) 2018年7月24日
Screening schedule: -
[Toho Cinemas Shinjuku]
October 7: "BANANA FISH" (all night)
October 10: "Today's Menu for the Emiya Family" (regular)
October 20: TV series "Detective Conan: Hiiro series" (regular)
October 20: TV series "Detective Conan: Toru Amuro selection" (all night)
with Minami Takayama (Conan Edogawa), Toru Furuya (Toru Amuro)
[Shunjuku Wald 9]
October 6: "PreCure All Stars DX series" (all night)
October 7: "Revolutionary Girl Utena" (all night)
with Kunihiko Ikuhara (director), Chiho Saito (original story, manga illustrator)
October 12: "Ojamajo Doremi" TV series (regular)
with TV anime staff
October 12: "PreCure All Stars New Stage series" (all night)
October 13: "City Hunter" (regular)
October 13: "Aho-Girl" (all night)
with Hiroyuki (manga author), Tetsuya Fujikawa (Kodansha editor)
October 19: "Ojamajo Doremi ~ from a poitview of films" (regular)
with Hiromi Seki (producer)
[Shinjuku Piccadilly]
October 6: "Mobile Suit Gundam UC" (regular - night)
October 12: "Mobile Suit Gundam F91" (regular - night)
October 13: "Hinomaru Zumou" (regular - night)
with Atsushi Abe (Hinomaru Ushio), Fukushi Ochiai (Shinya Ozeki), Shunsuke Tekeuchi (Sousuke Kuze),
Takuto Yoshinaga (Shun Kariya)
October 20: "Mobile Suit Gundam: Char's Counterattack" (regular - night)
[K's cinema]
October 20: "Cosmic Baton Girl Comet-san" (regular - night)
with Mamoru Kobe (director)
[CineMart Shinjuku]
October 7: "Creamy Mami, the Magic Angel" 35th anniversary event screening
with Yuji Nunokawa (supreme counsel of Pierrot), Takako Ohta (Yu Morisawa & Creamy Mami),
Yu Mizushima (Toshio Otomo), Saeko Shimazu (Megumi Ayase)
*Anime Heritage screening program
October 19: "Anne of Green Gables: Road to Green Gables" (regular - night)
with Eiko Yamada (Anne Shirley), Gara Takashima (Diana Barry)
[Kadokawa Cineme Shinjuku]
October 13: "Overlord III" (all night)
with Yuta Hattori (Madhouse producer), Nirifumi Kikushima (KADOKAWA)
[Theater Shinjuku]
October 20: "Betterman" (all night)
with Yoshitomo Yonetani (director), Hiroshi Yamaguchi (main writer), Yuichiro Takeda (writer),
Hiroaki Kitajima (writer), Kenji Ando (designer), Junko Iwao (Sakura)
[Shinjuku Cinema Qualite]
October 19: "Shippu! Iron Leaguer: Ginhikari no Hata no Shita ni" (regular- night)
---
Anime Film Festival Tokyo Executive Committee Partner Companies:
ASATSU-DK
Aniplex
Avex Pictures
Sunrise
Toei Animation
TMS Entertainment
Nippon Animation
Pierrot
Source: Anime Film Festival Tokyo Executive Committee press release