The voice of Hinata Hakamada (Ro-Kyu-Bu!), Homare Kagayaki / Cure Étoile (Hugtto! PreCure)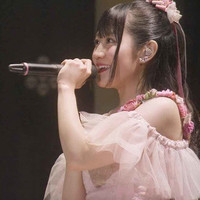 The official YouTube channel for 22-year-old popular voice actress Yui Ogura has started streaming a five-minute live performance clip of "Kakegae no Nai Shunkan (The Irreplaceable Moment) from her upcoming third live DVD/Blu-ray "Cherry×Airline" to be released on September 12. The song was originally included in her 8th single "Shiroku Saku Hana" released on March 14, 2018, as its coupling song, and the lyrics of the song was written by Ogura herself for the first time in her career.
"Cherry×Airline" includes the songs performed at her two concerts: "Smiley Cherry" at Yokohama Pacifico in Kanagawa on October 9, 2017, and "Platinum Airline☆ ~Tomorrow Town~" at Musashino Forest Sports Plaza Main Arena in Tokyo on May 12, 2018. "Kakegae no Nai Shunkan" was performed in the end of the latter.
"Kakegae no Nai Shunkan" live
9/12(水)に発売されるBlu-ray&DVD「Cherry×Airline」より、
「かけがえのない瞬間」(武蔵野の森総合スポーツプラザ メインアリーナ公演)の映像を公開しました!https://t.co/J6fnauzDmt#小倉唯 #CherryAirline #かけがえのない瞬間

— 小倉 唯 Official (@OY_A_Official) 2018年7月25日
"Kakegae no Nai Shunkan" short MV
Source: Yui Ogura official website
©Copyright King Record.Co.,Ltd.