Il franchise si arricchisce di uno spettacolo teatrale.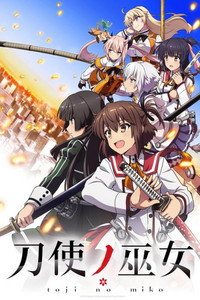 Il sito ufficiale dello Studio Gokumi, creatore dell'anime originale Katana Maidens ~ Toji No Miko, ha rivelato martedì che il franchise si arricchirà di un adattamento teatrale. Lo spettacolo sarà una collaborazione con il gioco per smartphone SKE 48 Passion For You ~Ai to Jōnetsu wa Sekai o Sukuu~ (SKE48 Passion for You: Love and Passion Saves the World) e le idol SKE48 parteciperanno in prima persona.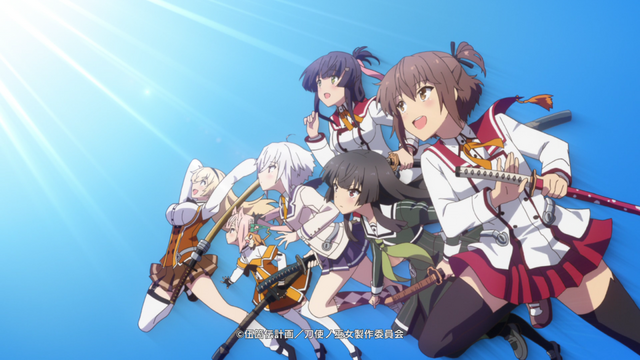 L'anime Katana Maidens ~ Toji No Miko dello Studio Gokumi è andato in onda per la prima volta il 5 gennaio ed è disponibile sottotitolato in streaming su Crunchyroll.
La storia ruota intorno alle sacerdotesse armate:
Fin dai tempi antichi, le sacerdotesse Kannagi hanno usato le loro spade, o Okatana, per esorcizzare le creature dette Aratama che portano il caos nel mondo dell'uomo. Queste ragazze sono chiamate Toji. Sono una squadra speciale all'interno della polizia e hanno il permesso di portare le Okatana perché sono ufficiali governativi, ma la maggior parte sono solo ragazzine delle medie e delle superiori che frequentano una delle cinque scuole di addestramento del Paese. Anche se vivono una vita da normali studentesse, se viene affidata loro una missione impugnano le loro Okatana e liberano il loro potere, in modo da combattere per proteggere la gente.
In primavera, le migliori Toji di ognuna delle cinque scuole sparse nel Paese, si riuniranno per l'abituale torneo. Qui useranno le loro abilità e combatteranno per conquistare il podio. Anche se sono molte le Toji che si sono allenate e preparate per il torneo, c'è una ragazza che è più determinata delle altre a migliorare la sua abilità di scherma.

Il gioco per smartphone legato al franchise "Toji no Miko: Kizamishi Issen no Tomoshibi" è stato lanciato per iOS e Android in Giappone il 19 Marzo. Sakae Saito (Kantai Collection -KanColle- - Itsuka Shizuka na Umi de, Heavy Object S, Buddy Complex: Senjō no Coupling) ha dato vita a un adattamento manga pubblicato su "Monthly Shōnen Ace magazine" della Kadokawa il 26 ottobre.

Fonte: Anime News Network