Here is some of the biggest news from CRX's 12 Days of Announcements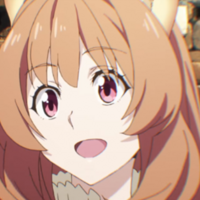 We are now officially halfway into our 12 days of announcements! For those who may have missed it, here are a couple of things to look forward to when coming to Crunchyroll Expo! Buy your tickets now!! got.cr/CRX-loot
Come watch the premiere of the new buddy cop series from the character designer behind Tiger & Bunny! Episodes 1 and 2 will be screened.
Three time U.S National Figure Skating champion will be joining us as a guest! Come say hi!
CRX's Kick-Off Party was already going to be THE place to be on Friday, August 31, 8-11 PM, but we just cranked the party past 11. Get hyped for special guest DJ, renowned producer Dan The Automator (Gorillaz, Deltron 3030, Dr. Octagon, Handsome Boy Modeling School). If you are VIP+, you're already on the guest list! Others need a badge and an additional ticket for the kick-off party – $25 available at Showclix. 21 +
CRX is thrilled to announce electronic music maestro Giraffage! in concert at CRX on Saturday night, September 1. The concert is open to all attendees on an space availability basis.* *(3 Day, VIP, VIP+, or Saturday badge holders).
Crunchyroll is proud to present the worldwide dubbed premiere of The Rising of the Shield Hero, a new anime co-production with KADOKAWA. Brought to you by the staff behind Made in Abyss, this is a series you don't want to miss!
VIP+ attendees get access to a very special gift this year – Crunchyroll's resident princess Hime bursts forth in her first-ever 3D rendering!
Cosplay Model and YouTube Content Creator Mica Burton will be at CRX!
With that, concludes the first half of our 12 days of announcements! Let us know in the comments what announcement you're most excited about. You can buy your tickets to Crunchyroll Expo today at: got.cr/CRX-loot
Don't waste a second!