Purely Monster and Junjou no Afilia perform the OP and ED songs, respectively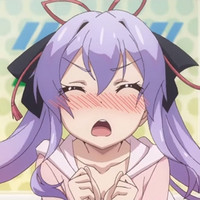 Following the key visual, the official website for the upcoming TV anime adaptation of Seiji Ebisu's love comedy light novel Ore ga Suki nano wa Imouto dakedo Imouto ja Nai (The One I Love is My Little Sister But She's Not a Little Sister), ImoImo for short, has started streaming a 70-second first PV introducing the voices of its two main characters, Yu Nagami (CV: Tasuku Hatanaka) and his little sister Suzuka (Reina Kondo).
In the clip, Suzuka confesses her secret to Yu; she won the grand prize at a light novel contest and the novel is about "flirtatious love comedy between an older brother and his younger sister." The Hiroyuki Furukawa (My First Girlfriend Is a Gal)-directed TV anime is set to premiere in October 2018.
1st PV
The site also announced that the anime's OP theme song "Secret Story" is sung by eight-member voice
actress idol unit Purely Monster. As the first VA unit of Stand-Up! Records, it was formed in May 2017
and their first single song "Oshiete Darwin" in August 2017 was used as the OP theme for the TV anime
A Centaur's Life. "Secret Story" will be released as their 3rd single on November 21.
【お知らせ】ピュアリーモンスター3rd single「Secret Story」11月21日(水)リリース決定!
10月から放送のTVアニメ「俺が好きなのは妹だけど妹じゃない」オープニングテーマを担当いたします。#ピュアモン #いもいも pic.twitter.com/meCiebmNyV

— ピュアリーモンスター5/30NewSingle (@purelymonster) 2018年8月1日
Meanwhile, the anime's ED song "Ki-Shou-Ten-Ketsu-Jo-Ha-Kyu" is performed by 11-member idol group
Junjou no Afilia, formerly named as Afilia Saga. The song will be released as their 3rd single on November 6.
【とうとう発表ーーー!!】 #公式・告知 #純情のアフィリア #アニメ 3rdシングル発売日決定!!新アー写公開!!アニメタイアッ… https://t.co/jneK8kmSXw

— 純情のアフィリア (@AfiliaSaga) 2018年8月1日
---
TV anime key visual
【本日解禁!】アニメのキービジュアルを公開!不器用な兄妹がラノベで繋がるラブコメディ「俺が好きなのは妹だけど妹じゃない」は、10月からTVアニメ放送開始予定です! #いもいも pic.twitter.com/Ubrr89t7Ax

— 「俺が好きなのは妹だけど妹じゃない」アニメ公式 (@imoimo_anime) 2018年7月20日
TV anime main staff:
Director/Character designer: Hiroyuki Furukawa (My First Girlfriend Is a Gal)
Series composition: Yuichiro Momose (My First Girlfriend Is a Gal)
Art Director: Masakazu Miyake
Color design: Kumiko Yanagisawa
Sound director: Kisuke Koizumi (Marvel Future Avengers)
Music: Yashikin (Yozakura Quartet)
Music Production: MAGES.
Anime production: NAZ (My First Girlfriend Is a Gal) x Magia Doraglier
Source: TV anime "Ore ga Suki nano wa Imouto dakedo Imouto ja Nai" official website/Twitter
©2018 Seiji Ebisu, Gintaro/KADOKAWA/ImoImo Production Committee