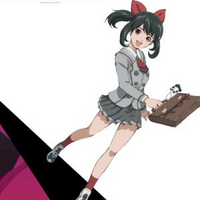 El número de septiembre de la revista Newtype de Kadokawa ha revelado que el anime original para televisión Akanesasu Shoujo de Animax se estrenará en octubre. El anime podrá verse en Animax, Tokyo MX y otras cadenas, además de en el canal Animax de PlayStation. El proyecto incluirá también un juego de corte free-to-play para smartphones.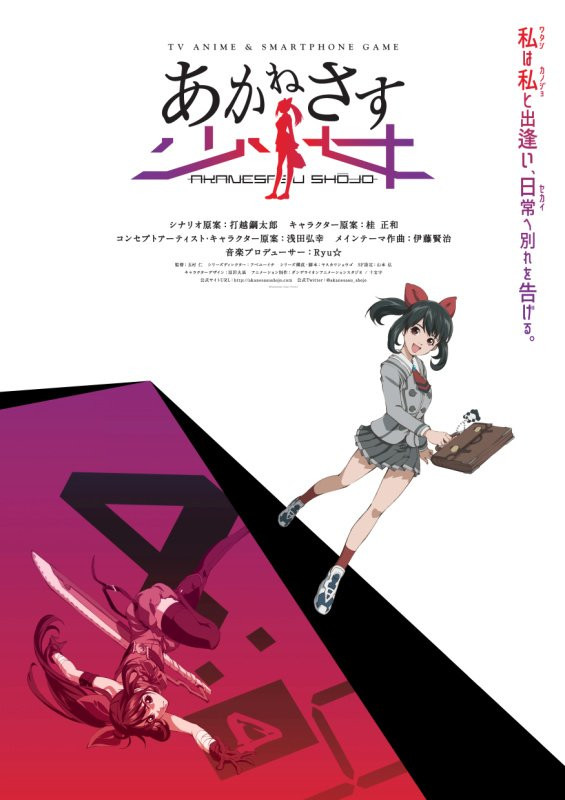 En la imagen promocional del anime podemos leer: "Cuando me conocí a mí misma (a ella), dije adiós a mi mundo de siempre".
Kotaro Uchikoshi (Ever17, Punch Line) es el responsable del concepto original del proyecto, mientras que Jin Tamamura (A Sister's All You Need) será el director de la serie bajo Dandelion Animation Studio y Jumonji. Yuichi Abe (Ultraman Zero: The Revenge of Belial) es el director del proyecto animado.
Masakazu Katsura (Video Girl Ai, Zetman, Tiger & Bunny) se encarga de los diseños originales de personajes junto a Hiroyuki Asada (Tegami Bachi), quien aparece además como artista conceptual. Hiroki Harada (Romeo x Juliet, Sweetness & Lightning) se encarga de adaptar los diseños de personajes al anime. Shogo Yasukawa (Shokugeki no Soma, Mitsuboshi Colors) escribe y supervisa los guiones del anime. El escritor Hiroshi Yamamoto aparece como responsable del "entorno de ciencia ficción".
Ryu☆ (pronunciado "Ryusei", compositor de la franquicia Bemani conocido como Ryutaro Nakahara) es el productor musical, mientras que Kenji Ito (Romancing SaGa, Puzzle & Dragons) es el responsable del tema musical principal.
Fuente: ANN