La web Anime! Anime! listó brevemente que el RPG web Circlet Princess de DMM Games tendrá adaptación animada en 2019. El artículo se colgaba el miércoles a las 20:30, hora japonesa, pero poco después era retirado.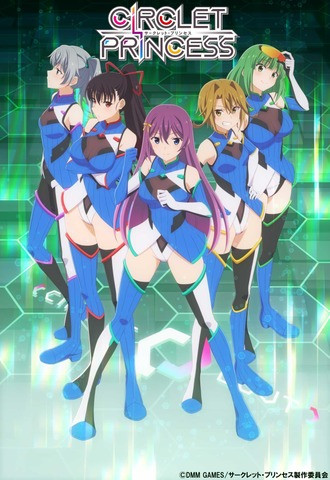 El artículo iba más allá y listaba a Juri Nagatsuma, Saki Nakajima, Hitomi Nabatame, Kaori Mizuhashi y Mai Goto como el reparto protagonista.
En el equipo listaba a Hideki Tachibana (BlazBlue Alter Memory, Armed Girl's Machiavelism) como director bajo el estudio SILVER LINK. Nachi Kio (historia original de AOKANA, The Fruit of Grisaia) sería el guionista y Kazuyuki Yamayoshi (Chaos;Child) el diseñador de personajes.
El RPG de chicas guapas y deportes de DMM Games se lanzaba para navegadores este mismo año en Japón, centrándose su historia en chicas de instituto que aspiran ser campeonas del deporte conocido como Circlet Bout. Kio es el responsable de la creación del mundo original del juego, mientras que saitom se encarga de los diseños de personajes. Elements Garden está a cargo del sonido.
Fuente: ANN