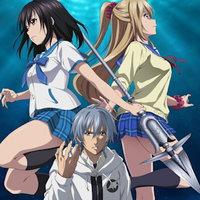 El equipo de Strike the Blood III, la que será la tercera serie de OVA del anime, ha revelado una nueva imagen promocional en la que podemos ver a los personajes Kojo Akatsuki, Yukina Himeragi y Asagi Aiba.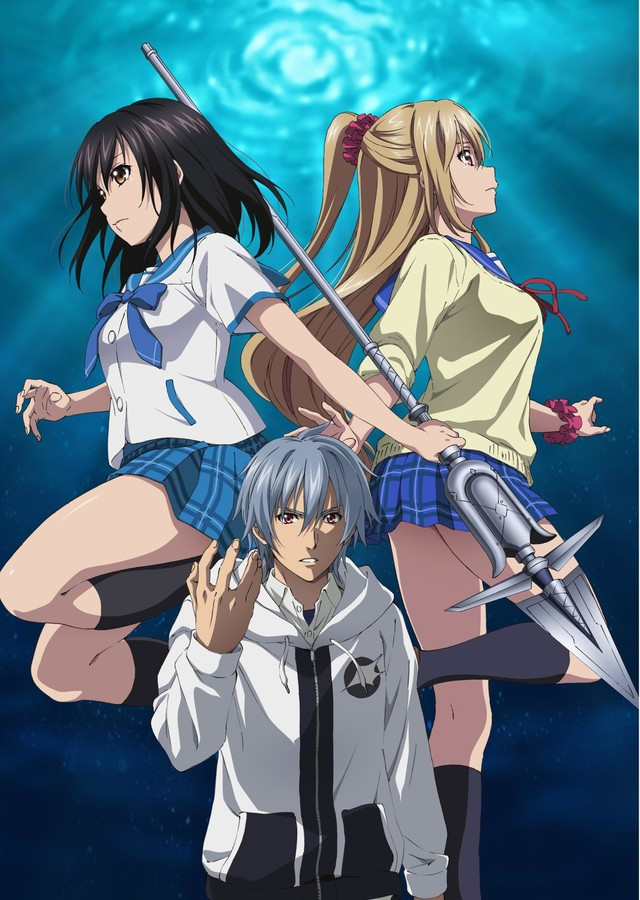 Las nuevas OVA cubrirán hasta el volumen 17 de las novelas originales de Gakuto Mikumo, es decir, el final del arco de la "Guerra Sagrada".
El reparto regresa desde anteriores adaptaciones animadas:
Yoshimasa Hosoya como Kojo Akatsuki
Risa Taneda como Yukina Himeragi
Asami Seto como Asagi Aiba
Rina Hidaka como Nagisa Akatsuki
Ikumi Hayama como Sayaka Kirisaka
Ryota Ohsaka como Motoki Yaze
Hisako Kanemoto como Natsuki Minamiya
Yuka Iguchi como Astarte
Hideyo Yamamoto volverá a dirigir el proyecto bajo SILVER LINK y CONNECT. Hiroyuki Yoshino volverá a supervisar y escribir los guiones, igual que Keiichi Sano regresará como diseñador de personajes.
La historia de Strike the Blood gira en torno a Kojo Akatsuki, un chico que pertenece al clan de vampiros más poderosos del mundo, y Yukina Himeragi, una chica a la que la organización secreta Leo encomienda la misión de vigilar y exterminar a Kojo.
Gakuto Mikumo lanzó la serie de novelas en el año 2011 contando con ilustraciones de Manyako. En 2013 la obra fue adaptada a una serie de televisión de 24 episodios, siguiéndole una primera serie de OVA en 2015 y una segunda que se lanzaron entre 2016 y 2017.
Fuente: ANN