Studio Ponoc's three-episode film hits Japanese theaters August 24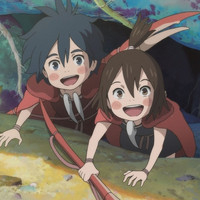 Tokyo-based anime production company Studio Ponoc's official YouTube channel has started streaming a new 90-second full trailer for its upcoming omnibus film Chiisana Eiyu - Kani to Tamago to Toumei Ningen (Modest Heroes - Crab, Egg, and Invisible Man) including more never-seen-before footage. The three-episode film will be released as the first installment of the company's new "Ponoc Short Films Theater" project in Japan on August 24, 2018.
"Kanini to Kanino/Kanini & Kanino" (15 minutes)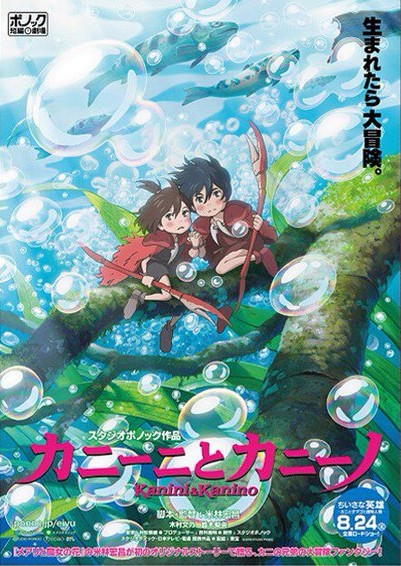 Director: Hiromasa Yonebayashi (Mary and The Witch's Flower)
CV: Fumino Kimura, Rio Suzuki
Music: Takatsugu Muramatsu (Mary and The Witch's Flower)
- Yonebayashi's first original story about a great adventure fantasy by the two crab brothers to find their missing father.
"Samurai Egg/Life Ain't Gonna Lose" (15 minutes)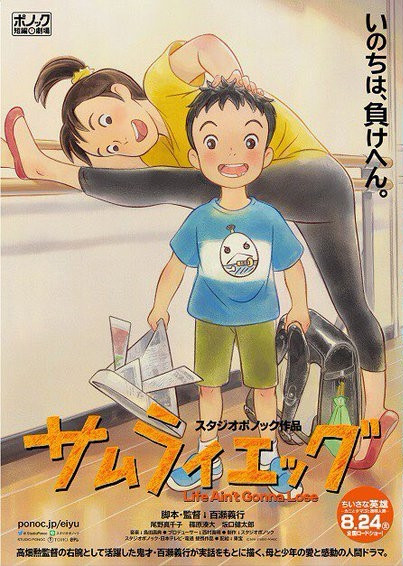 Director: Yoshiyuki Momose (GHIBLIES episode2)
CV: Machiko Ono, Souta Shinohara, Kenta Sakaguchi
Music: Masanori Shimada
- A heart-touching human drama about love between a boy who has an egg allergy and his mother.
"Toumei Ningen/Invisible" (14 minutes)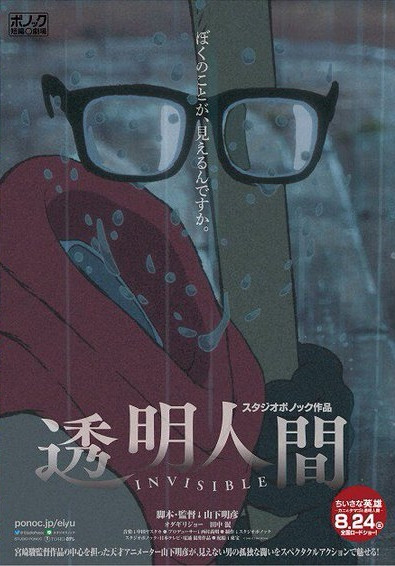 Director: Akihiko Yamashita (The Borrower Arrietty animation director)
CV: Joe Odagiri (Kamen Rider Kuuga), Min Tanaka
Music: Yasutaka Tanaka (Perfume, Kyary Pamyu Pamyu producer)
- A spectacle action about a lonely battle of an invisible man.
「#ちいさな英雄ーカニとタマゴと透明人間ー」の3作品それぞれのポスタービジュアルが完成!
「#カニーニとカニーノ」#米林宏昌監督
「#サムライエッグ」#百瀬善行監督
「#透明人間」#山下明彦監督 pic.twitter.com/iyf4GRIXIm

— スタジオポノック (@StudioPonoc) 2018年7月12日
---
Studio Ponoc was established by ex-Ghibli producer Yoshiaki Nishimura on April 15, 2015. Nishimura, who
served as the producer for Isao Takahata's The Tale of the Princess Kaguya (2013) and Yonebayashi's When
Marnie Was There (2014), left Studio Ghibli at the same time with Yonebayashi in the end of 2014. Many of
ex-Ghibli animators and staff have reportedly joined the studio.
The studio's first feature film Mary and the Witch's Flower based on British novelist Mary Stewart's children
novel The Little Broomstick was released in Japan in July 2017 and made 3.29 billion yen from its domestic run.
Source: "Chiisana Eiyu - Kani to Tamago to Toumei Ningen" official website
© 2018 STUDIOPONOC